Back to the list
Decentraland Map — Here's How to Buy Land in Decentraland
coincodex.com
19 September 2022 22:58, UTC
Reading time: ~5 m
---
The Decentraland map is one of the most interesting examples of a virtual world that's owned by its participants. Decentraland is a 3D virtual world and metaverse that uses the Ethereum blockchain to allow players to own and trade in-game assets like land and wearable items. The Decentraland ecosystem is powered by a fungible token called MANA, and non-fungible LAND tokens.
MANA tokens are used in the Decentraland marketplace to purchase LAND, as well as virtual goods and services in the Decentraland world. At the time of writing, MANA has a market capitalization of $1.35 billion, which makes it one of the top 50 biggest crypto assets in the world.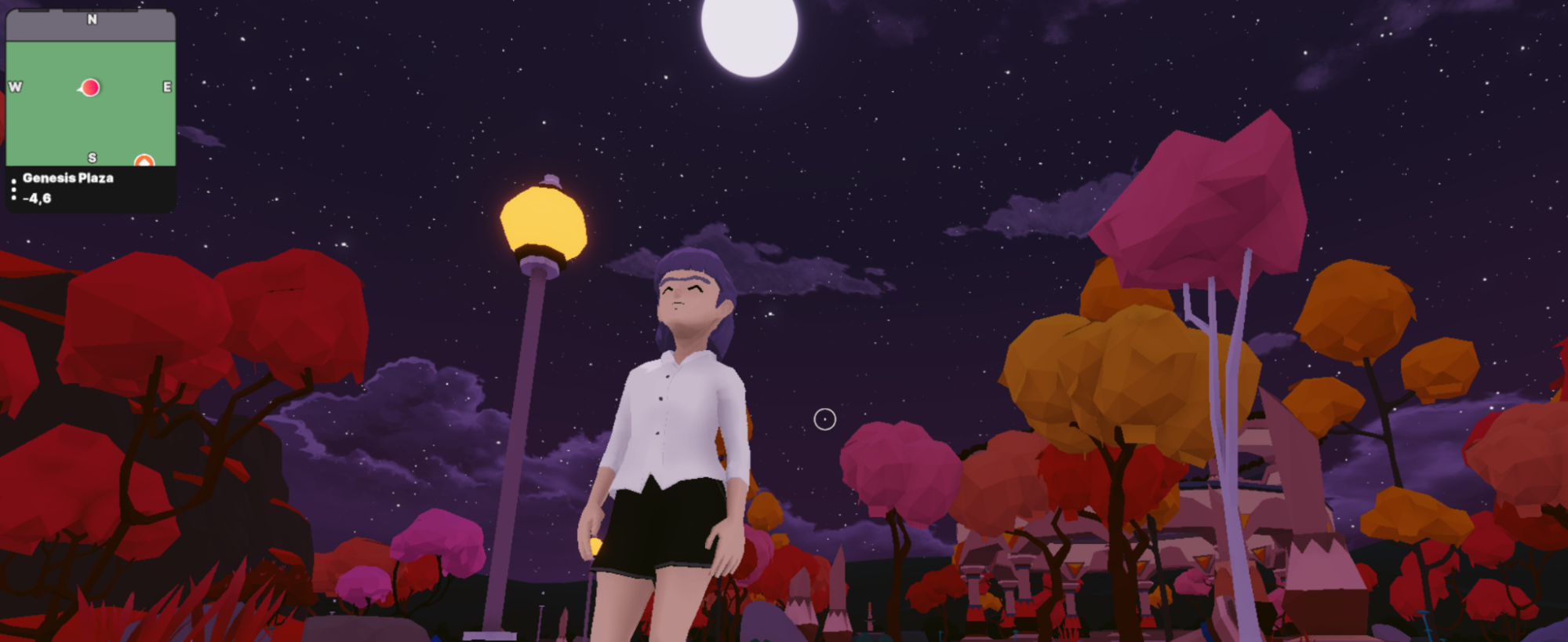 In this article, however, we will be focusing on Decentraland's LAND tokens, and discuss how you can buy land in Decentraland to have your own piece of this exciting virtual world. We'll also be checking out the map of Decentraland to get a better understanding of how it's growing.
Decentraland's virtual land system
Decentraland consists of 90,601 parcels of virtual land. Each land measures 16 meters by 16 meters, or 52 feet by 52 feet, if you prefer that measure. These land parcels are represented with non-fungible tokens (NFTs) called LAND as a way to determine ownership. Users that own multiple land parcels that are directly adjacent to each other can combine them into an "estate", which can host larger experiences.
You can view an up-to-date Decentraland map on the official Decentraland website. It can be a bit confusing at first sight, but it's actually fairly straightforward. On the map, parcels have a different color depending on their type.
Dark grey: LAND parcels that are privately owned for users. You can buy these parcels if the owner puts them up for sale on the Decentraland marketplace.
Purple: Privately owned districts that host themed communities. These parcels are not for sale.
Green: The green tiles represent Plazas, which are areas that typically have a lot of activity as they are the default respawn point for Decentraland players. Plazas are not for sale.
Light grey: The light grey areas of the map represent roads, which are not for sale.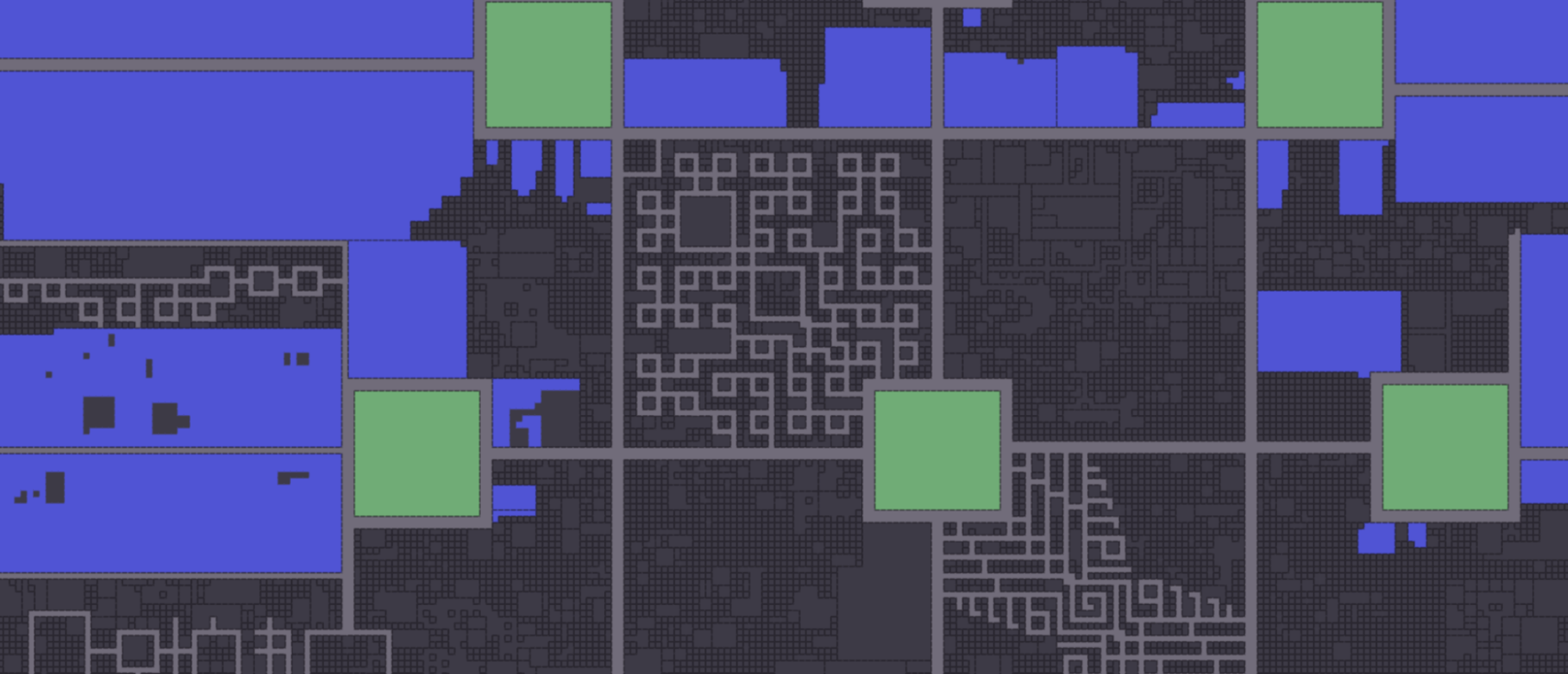 Since the land that's available on Decentraland is limited, Decentraland land prices can get pretty high. At the time of writing, the floor price of a land parcel in Decentraland is 1.61 ETH, which translates to about $2,600.
The cost of land in Decentraland depends on supply and demand. Typically, LAND buyers will be willing to pay a higher price for parcels that are close to areas that have a lot of activity. The cheaper parcels tend to be in more remote areas that are a bit farther away from the most densely populated areas of the map.
Some investors are willing to pay a lot of money to acquire pieces of virtual real estate that are seen as having the highest potential. A company called Tokens.com purchased $2.4 million worth of Decentraland land inside the virtual world's Fashion Street area.
The evolution of the Decentraland map
If we take a look at some historical snapshots of the Decentraland map, we can see how the virtual world has rapidly evolved over the past couple of years.
October 2020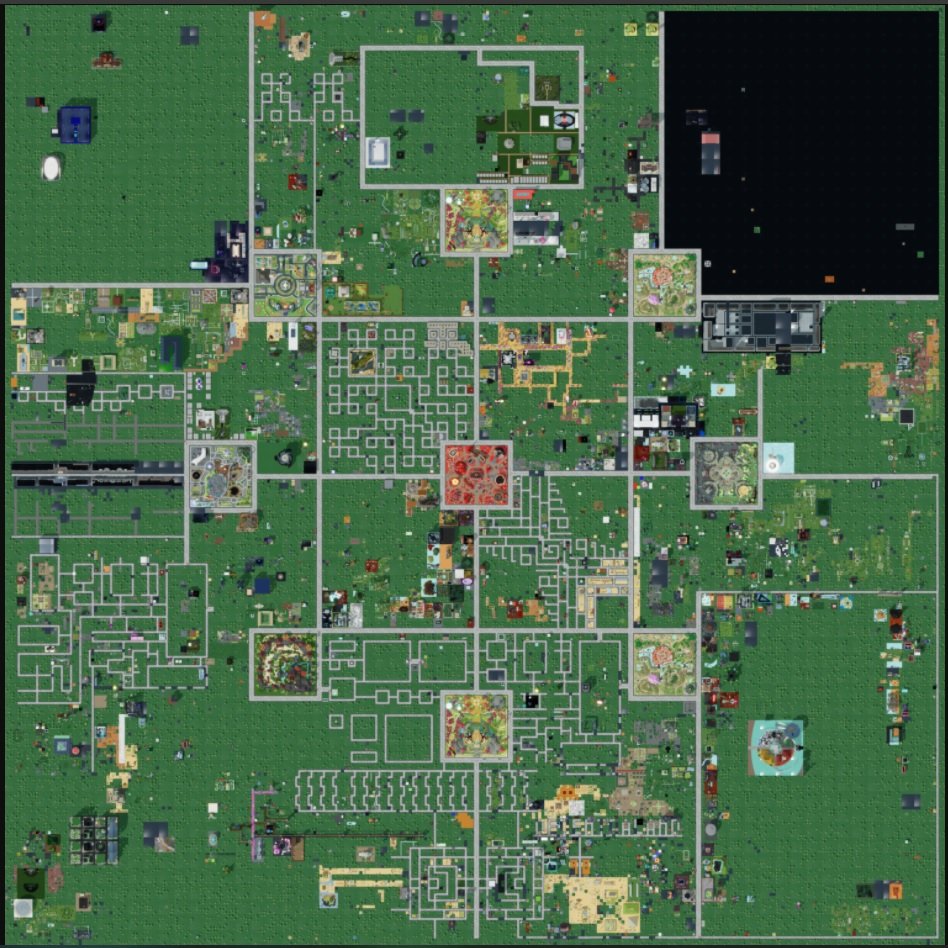 March 2021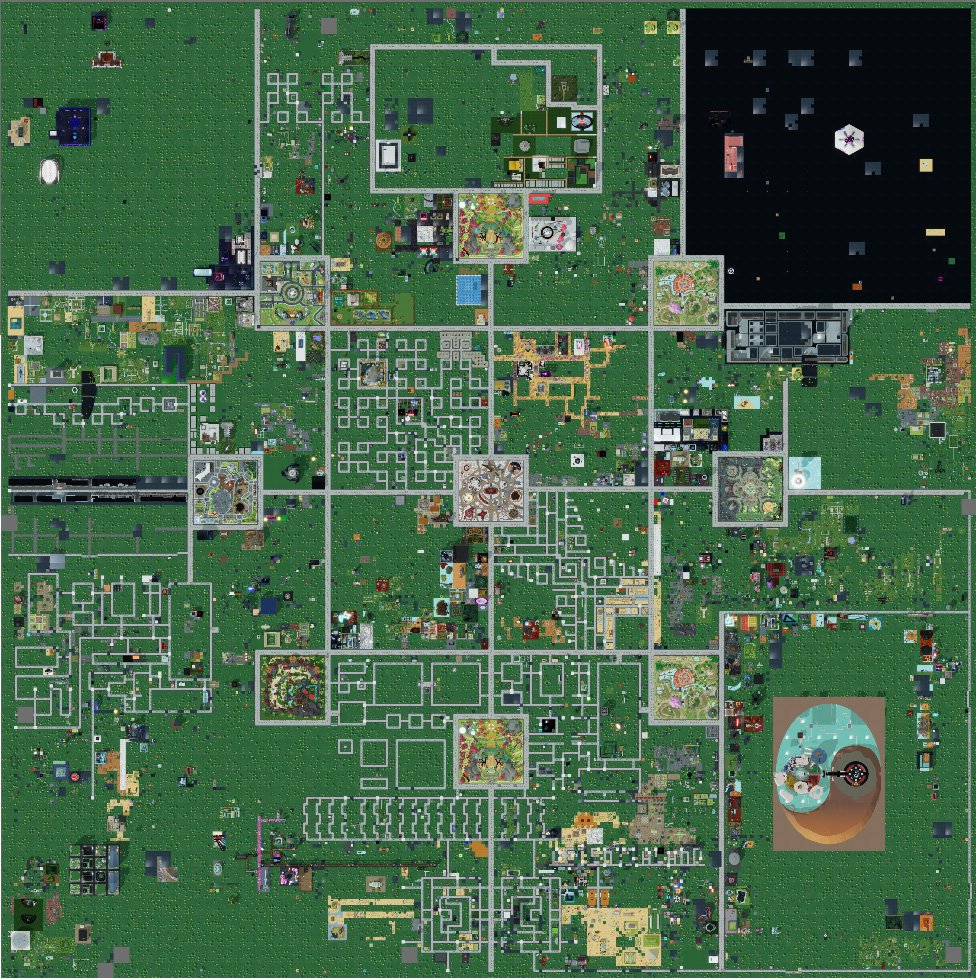 September 2022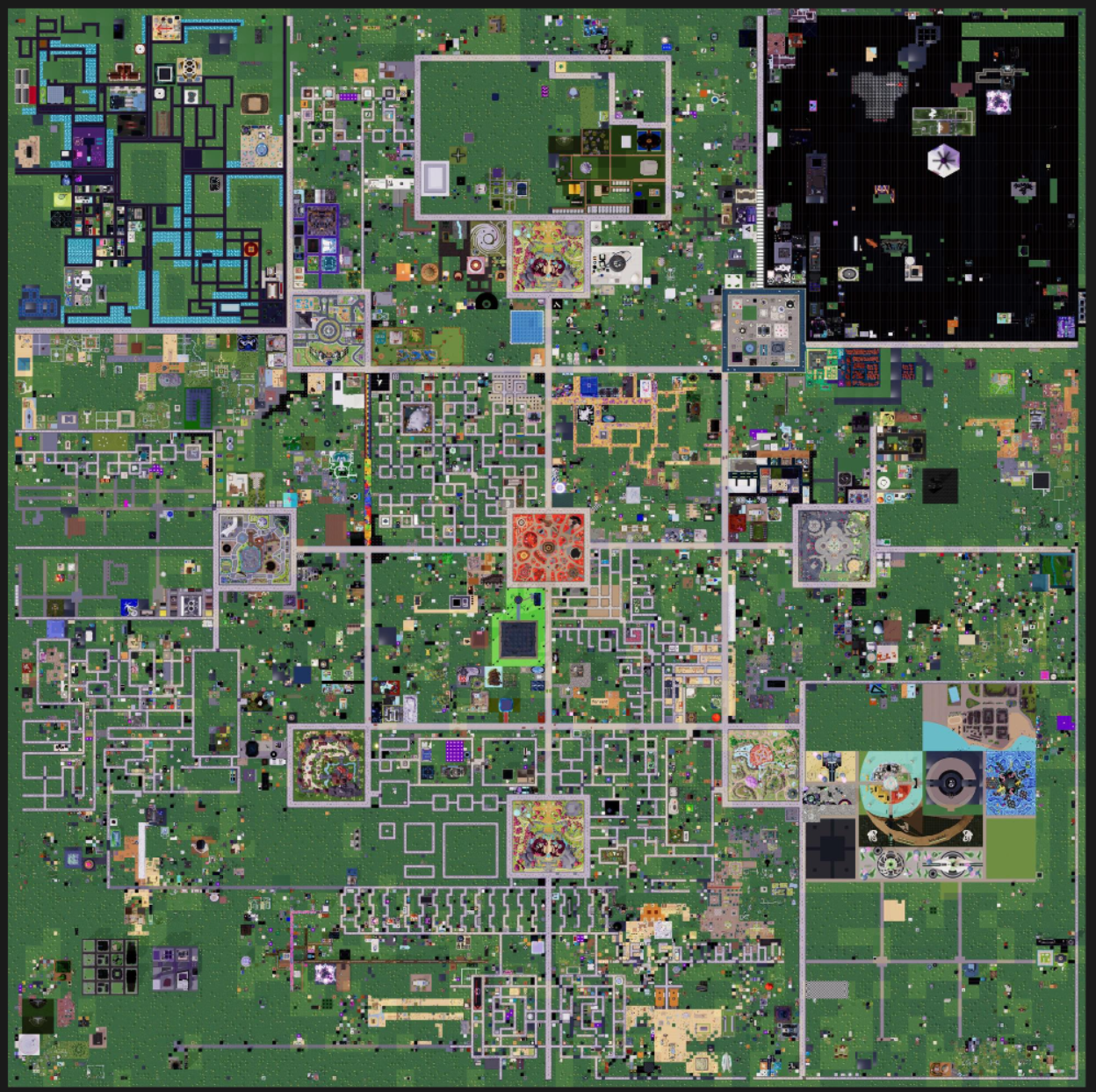 Buying land in Decentraland
You can buy Decentraland land parcels on the Decentraland marketplace, where sales are denominated in MANA tokens. If you want to buy land parcels with ETH, you can use an NFT marketplace like OpenSea. We'll be focusing on the Decentraland marketplace.
1. Go to the Decentraland marketplace
Head over to market.decentraland.org and go to the "Land" section to see the land parcels that are available for sale on the Decentraland map.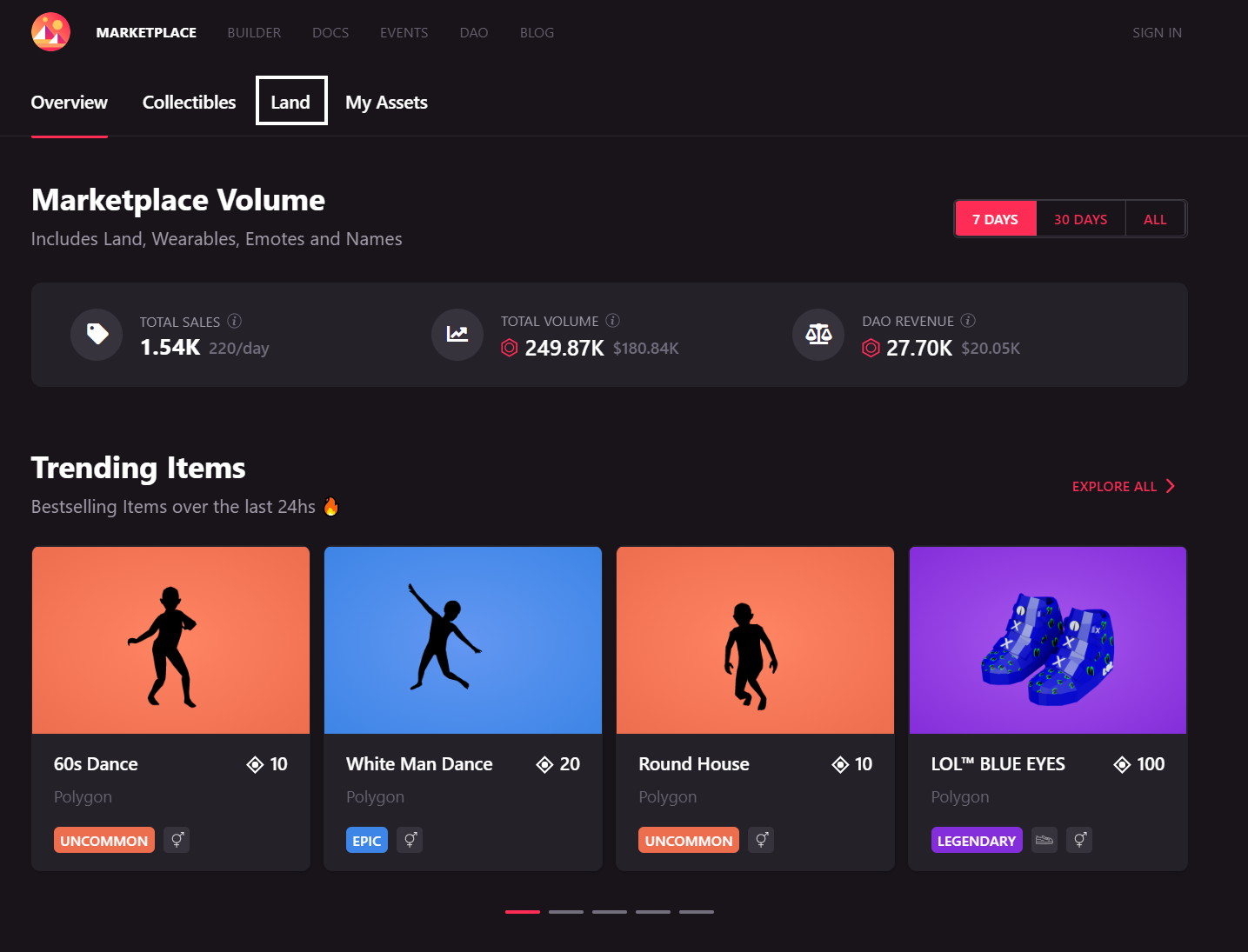 2. Find a parcel that you're interested in
When you go over to the "Land" section of the marketplace, you will be greeted with a map showing all of the parcels that exist in Decentraland. If you flip the "On Sale" toggle, the parcels that are currently on sale will be highlighted with a bright blue color.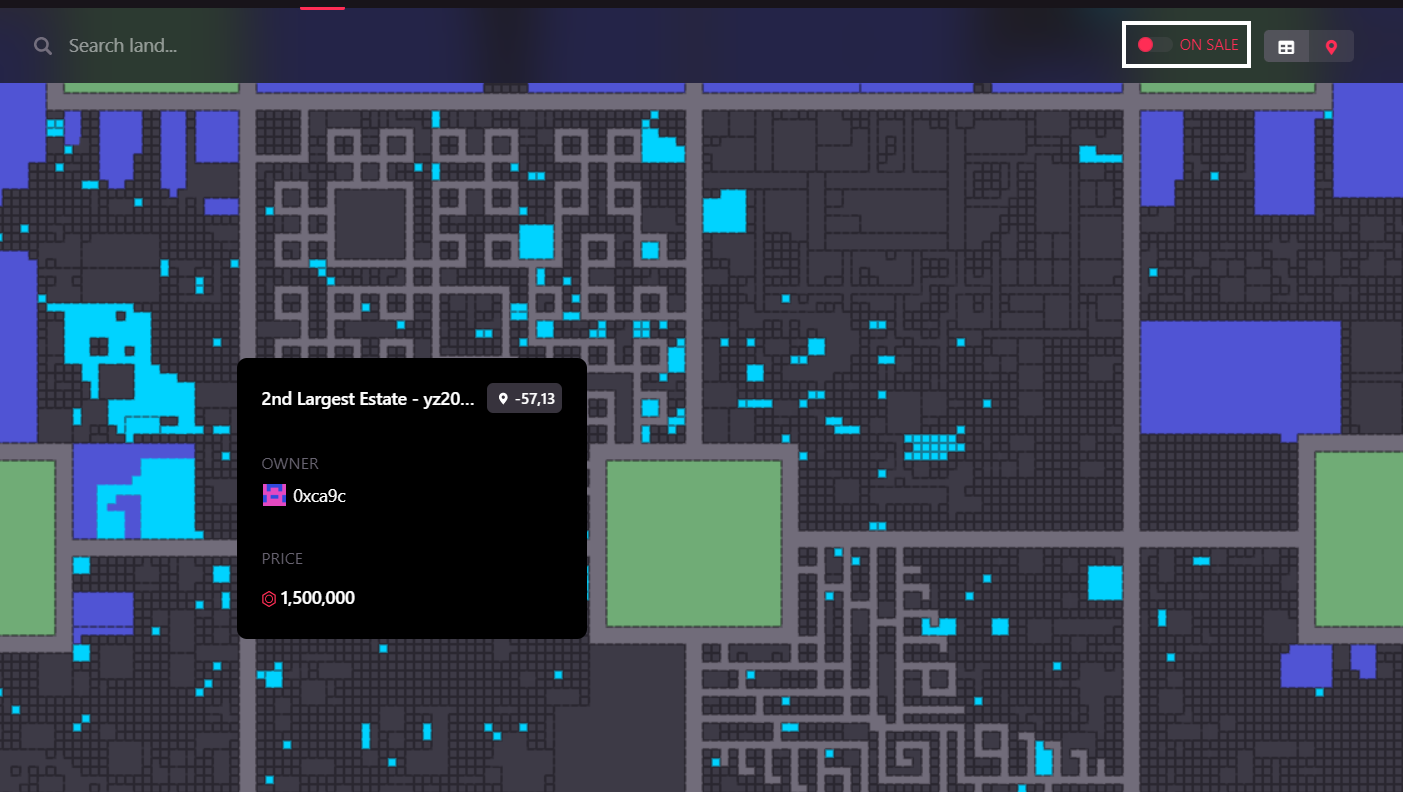 If you prefer not to use the map view, you can view the list of parcels that are available for sale through a more conventional user interface.
3. Explore the parcel
If you're interested in a particular parcel or estate, you can click on the "Jump In" button to see how it looks inside the game. You will be "teleported" onto the parcel with your avatar, and you can freely explore the parcel and its surroundings.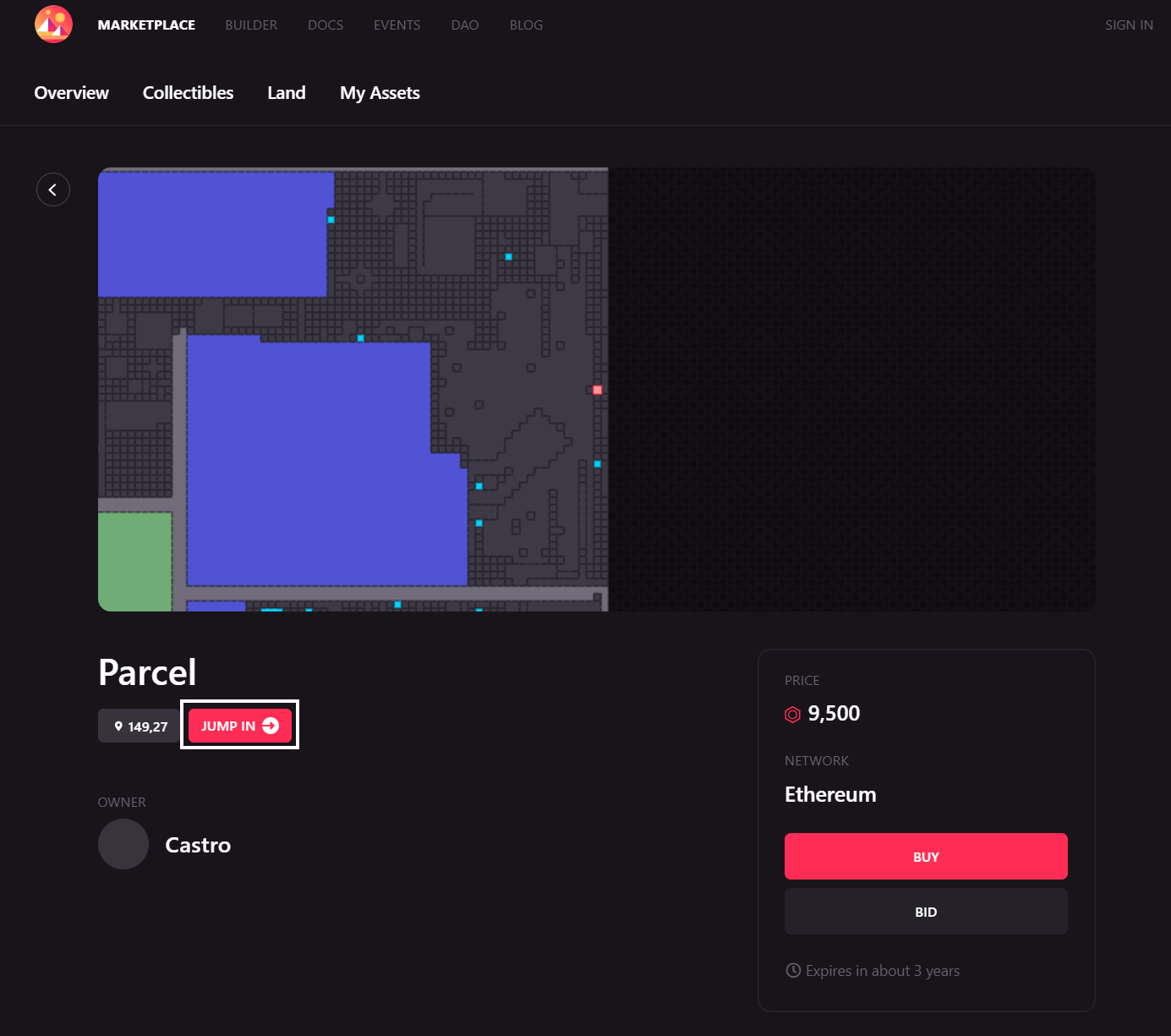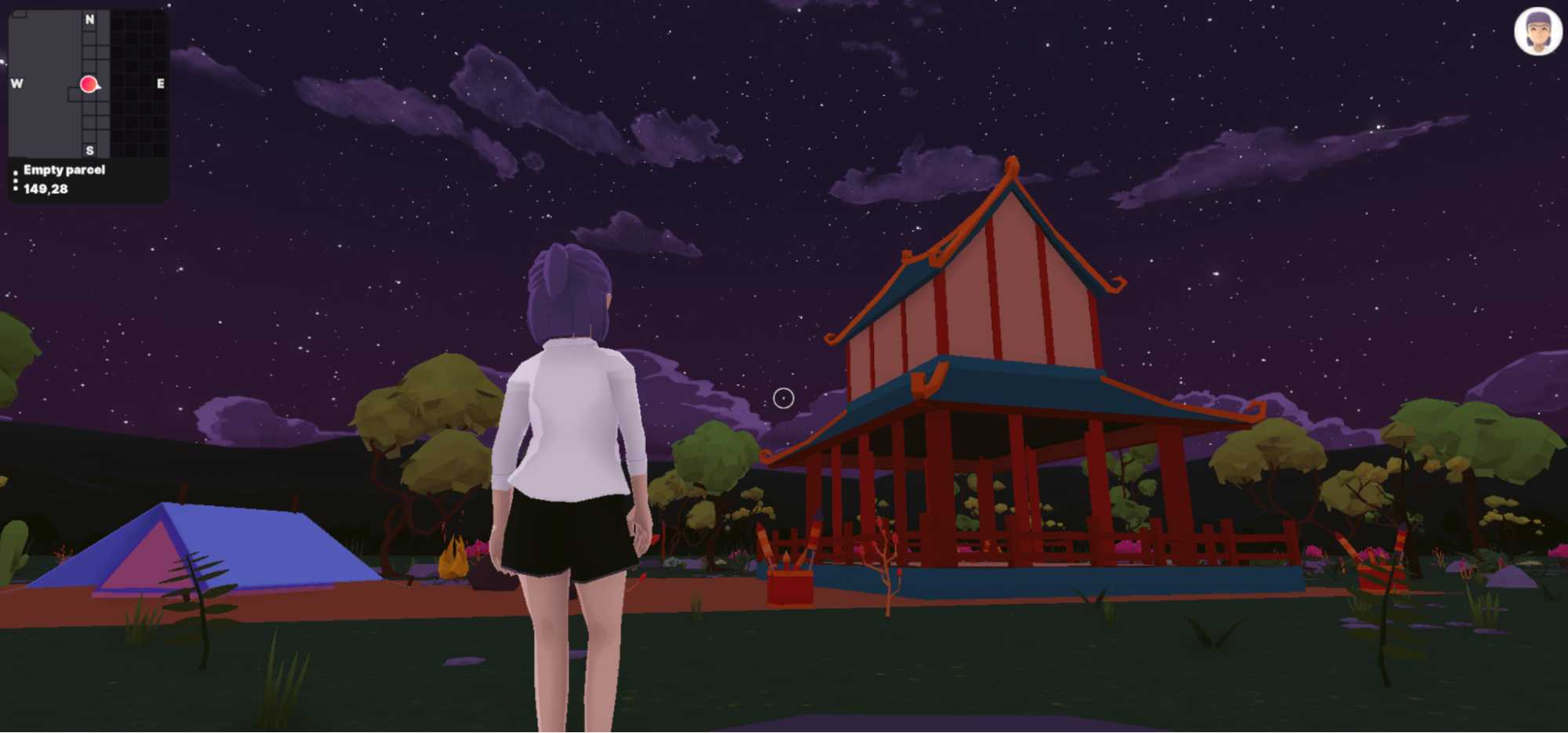 4. Buy the parcel
Before you can buy land, you need to log in with your cryptocurrency wallet. The platform supports popular Ethereum wallets like MetaMask, Fortmatic, WalletConnect and Coinbase Wallet. If you think you can get a better deal than the listed price, you can choose the "Bid" option to submit a bid at a lower price. The seller will then have the option of accepting or rejecting your bid.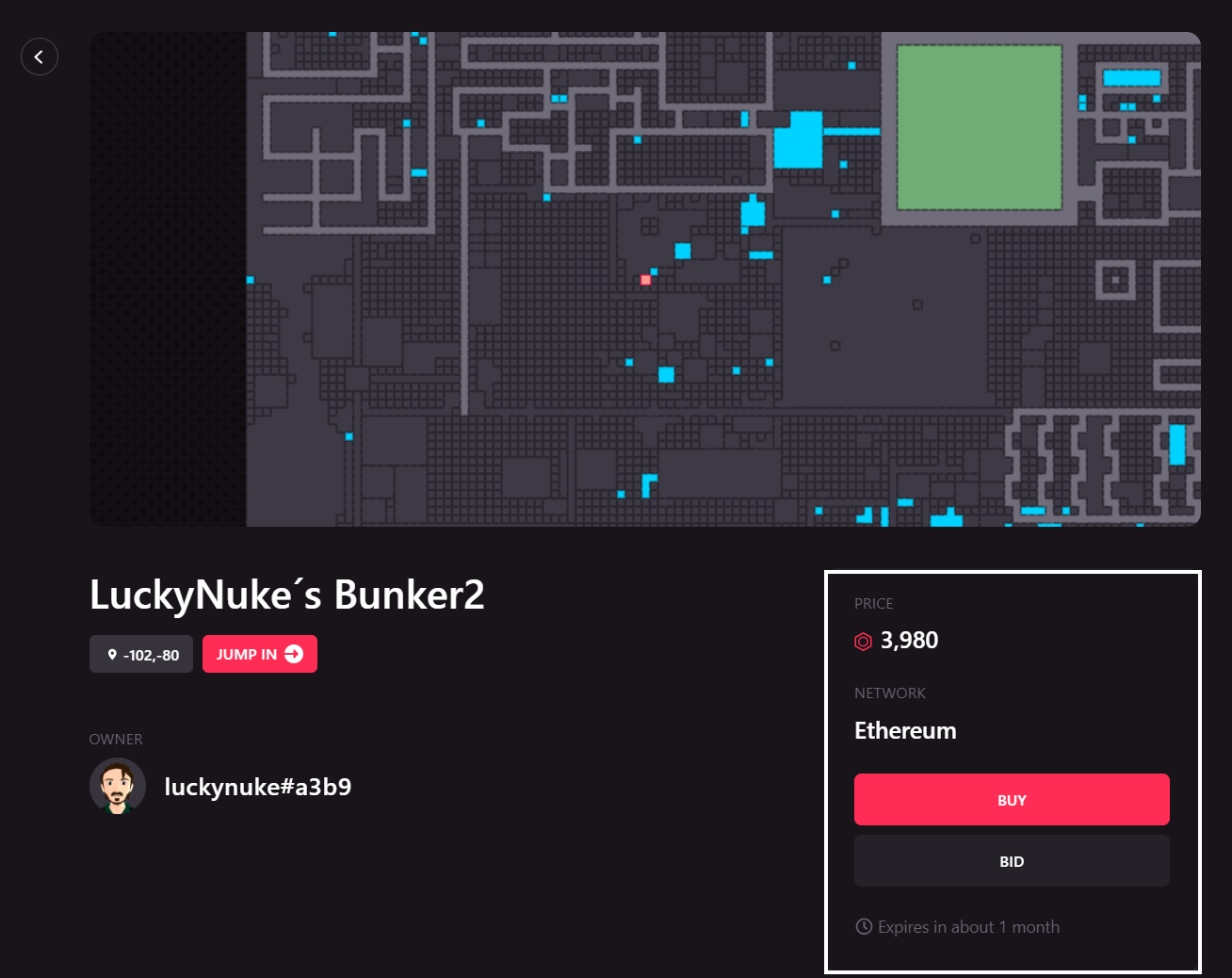 Please note that the parcels featured in the screenshot are for illustrative purposes only and the article is not meant as investment advice.
The bottom line
Decentraland is one of the leading metaverse projects that are using blockchain technology to give players true ownership. The concept of digital real estate is still in its infancy, but it could be an appealing option for those that the metaverse is more than just a gimmick and has true staying power. It's also a potential option for cryptocurrency investors who want to diversify their portfolio of digital assets to also include NFTs.
---
Source
---
Back to the list