Radium [RADS] pumps by 1305%; price spikes from $0.69 to $10 overnight
Radium [RADS], a coin with no premise or ICO, was launched a few years back and the recent breakout of altcoins has pushed this coin above the stratosphere, making it gain a massive 1305%. The price of the coin increased from $0.69 to $10.73 within a couple of hours.
Radium was trading at $0.69 on February 20, 2019, [at 06:59 UTC +05:30], according to data obtained from CoinMarketCap. The coin sprung up to $10.73 within 4 hours and the market cap has also risen from $2.47 million to $38.21 million.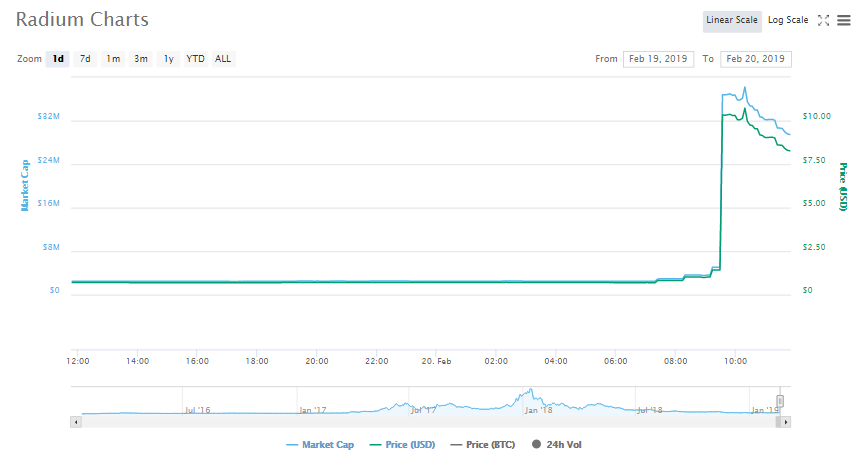 Source: CoinMarketCap
As seen in the above chart, the prices have decided to correct itself and are in a downward descent. The trading volume which was a mere $2298 before the pump, has now reached $8087. Most of the trading volume for RADS is being contributed to by Crex24 exchange i.e 61% of the total volume via trade pair RADS/BTC.
Bittrex exchange is the second largest contributor to the coin's trading volume as it contributes 38% of the trading volume via the same trading pair. Other exchanges include Upbit and LiteBit.eu.
However, TradingView shows a different scenario altogether as the prices for RADS on Bittrex are at $0.731 and not $10.73. The platform's charts suggest that no such spike has occurred in the mentioned time frame.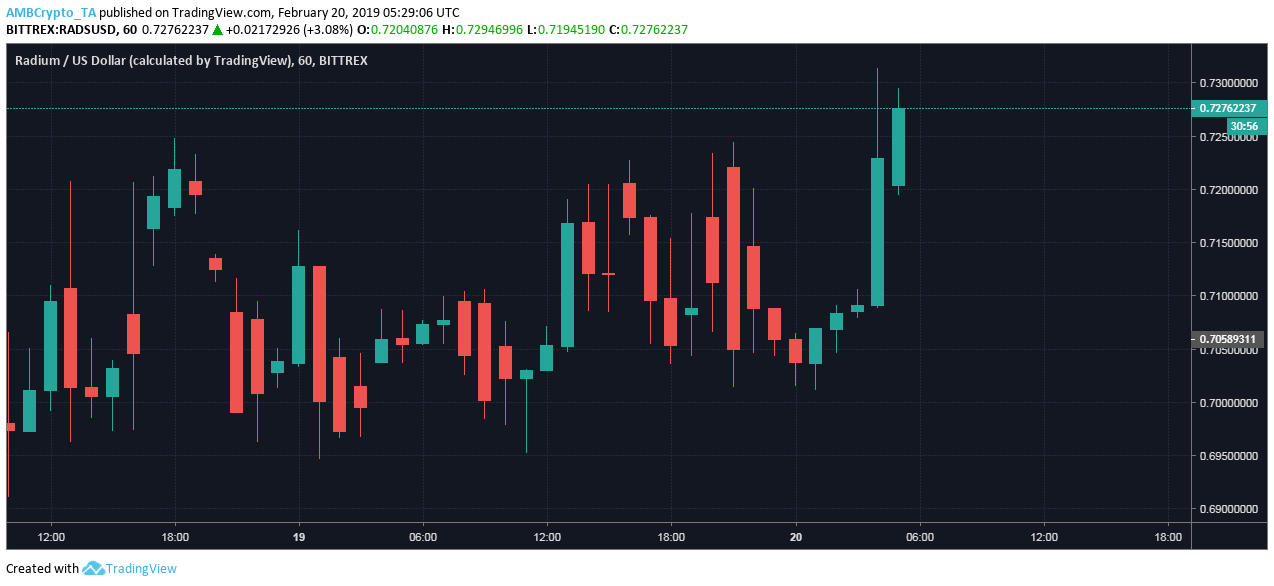 Source: TradingView
The chart of RADS vs USD shows that it is currently trading at $0.731 which is an increase of 4.55%. The discrepancy on the price rise of RADS was also noticed on CoinMarketCap.
The same chart for RADS shows a different scenario that coincides with the above-mentioned TradingView chart.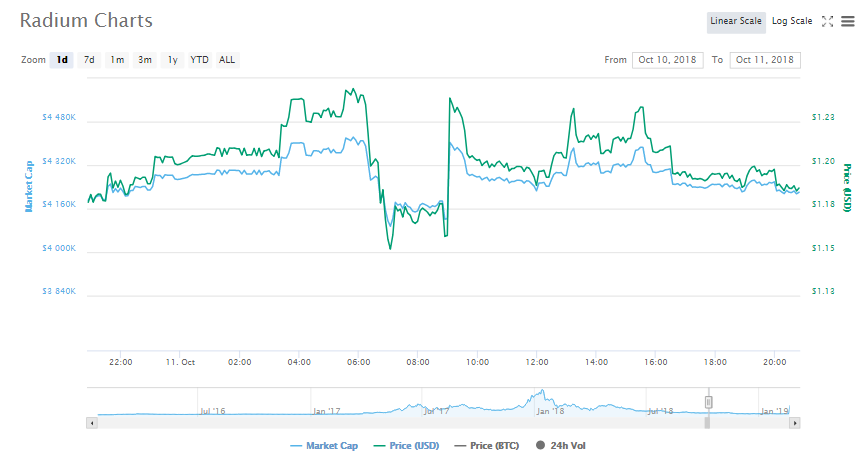 Source: CoinMarketCap
The official telegram group chats of Radium community acknowledge the spike, the "Radium Bot" in the group mentions that the price spiked up to $15.62 and not $10.73 on Crex24 exchange.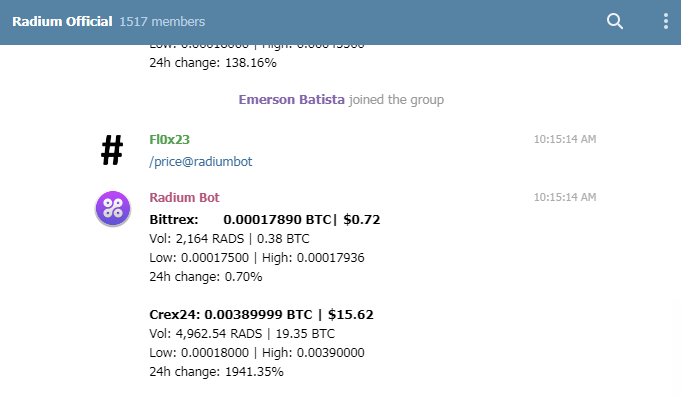 Source: Telegram | Radium Official
Back to main page