The world's leading cryptocurrency exchange announced the listing of the latest meme coin craze in the industry – Shiba Inu. As a result, the price of the token surged by roughly 60% in a matter of minutes and reached a fresh record at $0.00002200.
The most popular crypto trading venue announced earlier it will list the meme token into its Innovation Zone and will open trading for two pairs – SHIB/BUSD and SHIB/USDT at 11:00 AM (UTC) on May 10th.
What caused the leading exchange to add SHIB can be explained by the tremendous amount of trading volume. According to CoinGecko, the total volume of the meme token had crossed $6.5 billion over the past 24 hours.
In the statement, though, Binance outlined several factors that investors should be wary of before allocating funds in the coin.
It touched upon the concentration of tokens – "please note that, as of the time of writing, the top 1, 2, 5 wallets hold 50.5%, 7.0%, and 3.0% of the total supply respectively."
Binance explained SHIB's nature, saying that it's a relatively new token that "poses a higher than normal risk" and warned investors to trade it with caution due to its enhanced price volatility, especially after the listing.
Although the trading is set to start a bit later, users can start depositing SHIB tokens to the exchange.
Binance indeed got it right about the fluctuations after the listing, as the price of the meme coin skyrocketed by more than 70% in a matter of minutes. Consequently, SHIB went for a new all-time high record at $0.000027, as of writing these lines.
As CryptoPotato reported earlier, SHIBA INU is a Dogecoin fork, which describes itself as DOGE-killer. The project also advertises an upcoming decentralized exchange called Shiba Swap, but it's yet to see the light of day.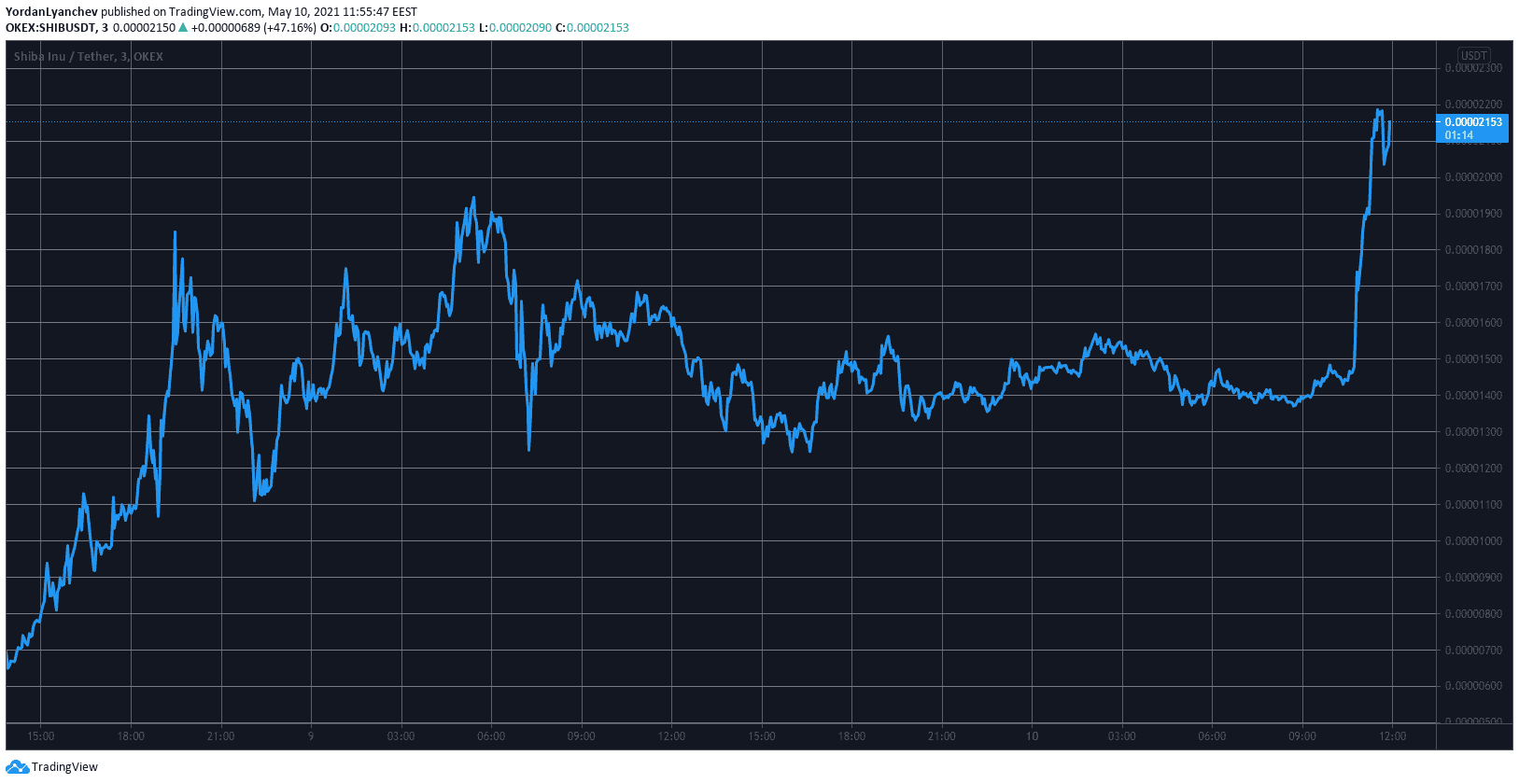 ---