Back to the list
Bitcoin (BTC), Ether (ETH) Payments Welcome at Phillips Auction for Artwork Worth Over $70M
btcmanager.com
08 March 2022 14:00, UTC
Reading time: ~3 m
---
Popular US auctioneer Phillips plans to accept BTC and ETH for a painting (Untitled 1982) from Jean-Michael Basquait in the upcoming May 18, 2022 auction. The artwork, 'Untitled 1982' is described as one of the most valuable pieces of the modern era.
At 16 feet, Untitled 1982, has an estimated value of about $70M, equivalent to 1,650 Bitcoin (BTC) or 25,513 Ethereum (ETH).
Phillips Accepts BTC and ETH for the Upcoming Basquiat Artwork Auction.
US auctioneer Phillips has announced the acceptance of BTC and ETH in the upcoming auction for a $70M worth painting. The painting 'Untitled, 1982' will be sold through the auctioneer's hammer on May 18, 2022. It will be available to fiat, BTC, and ETH buyers.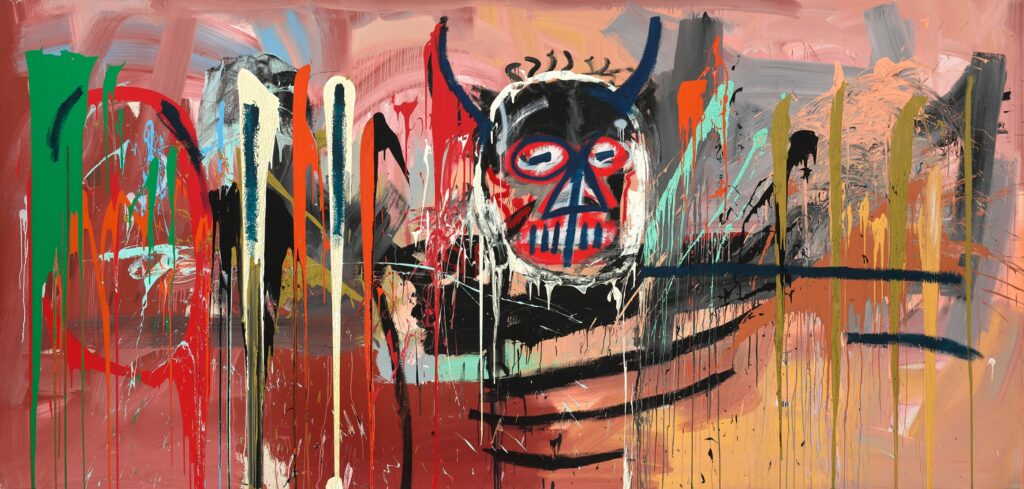 Untitled 1982: Source Phillips
While the NFT industry is on a craze now, Senior International Specialist at Phillips, Scott Nussbaum, noted that buyers are also interested in spending cryptocurrency on traditional artwork.
He noted:
"The interest in cryptocurrency and NFTs from the traditional art world is growing rapidly. And though it's impossible to predict the future, we believe the intersection of digital and traditional art worlds will only continue to flourish."
Scott added that collectors are notably interested in exploring crypto payment options, with the art and tech industries growing at an almost equivalent rate. He concluded:
"It was only a matter of time before it would be of interest as a method of payment."
Phillips Explores the Crypto-Verse Through Jean-Michael Basquait's Untitled 1982
The painting, with an estimated value of about 1650 BTC, is already in the viewing phase worldwide. It was viewed in London from February 28 to March 2 from 10 am to 6 pm. It will also be available for viewers in Los Angeles on March 11 to 12 from 10 am to 6 pm.  
Those close to Taipei will also view it from April 2-3 from 11 am – 6 pm. New Yorkers will also have a chance to view it from April 30 to May 18 before the auction. Phillips also included the viewing locations of the artwork in their blog post.
Phillips is exploring the crypto-verse through crypto payments to help bridge the upcoming technology and traditional art industry. It has looked into the ever-growing relationship between crypto technology and the art industry, leading to the rise of NFTs, and is ready to join the bandwagon.
Phillips has also previously auctioned a Banksy artwork for around $3.2 M while accepting BTC and ETH as payment. The amount may be smaller than Basquait's, but it helped them test the market.
The Art and Crypto Industries- A Binding Relationship?
The Art and Crypto industries are currently an ever-growing and extensive field of human interaction. Although Art began with the early man and the crypto industry can only count one decade of existence, they are getting along very well.
The crypto industry has added options to artists to market their products and heal some of their worst nightmares. It is heartbreaking for artists to put in hours of work and resources on their pieces and lose it to piracy. Now the crypto industry and the underlying blockchain technology are safeguarding the artists' rights through smart contracts and NFTs.
Crypto payments have also increased trust in the trading of artwork. Some analysts project the NFT industry to grow exponentially and challenge the whole crypto market. If this is so, then the relationship between Art and crypto maybe just at the initial phases.
---
Source
---
Back to the list