Back to the list
DAO Set to Flood Apes
www.trustnodes.com
31 January 2022 11:35, UTC
Reading time: ~3 m
---
The third biggest owner of Bored Ape Yacht Club (BAYC) NFTs, ApeDAO, is set to liquidate as many as 81 bored apes and 81 mutants as well as a Cryptopunk and other NFTs.
That's following a proposal to liquidate the ApeDAO holdings as the DAO's token is not quite keeping up with the value of its assets.
"Due to DAO coordination issues, the speed of development did not meet the expectations of the token holders. The price reflected that," says Montana Wong, founder of Pallygg, who previously participated in this project.
About 1.8 million APED tokens are circulating, with each token representing part ownership of the DAO assets.
While the price of BAYC has gone through the roof however, now at a floor of 116 eth per NFT worth $300,000, the price of Aped hasn't quite kept up.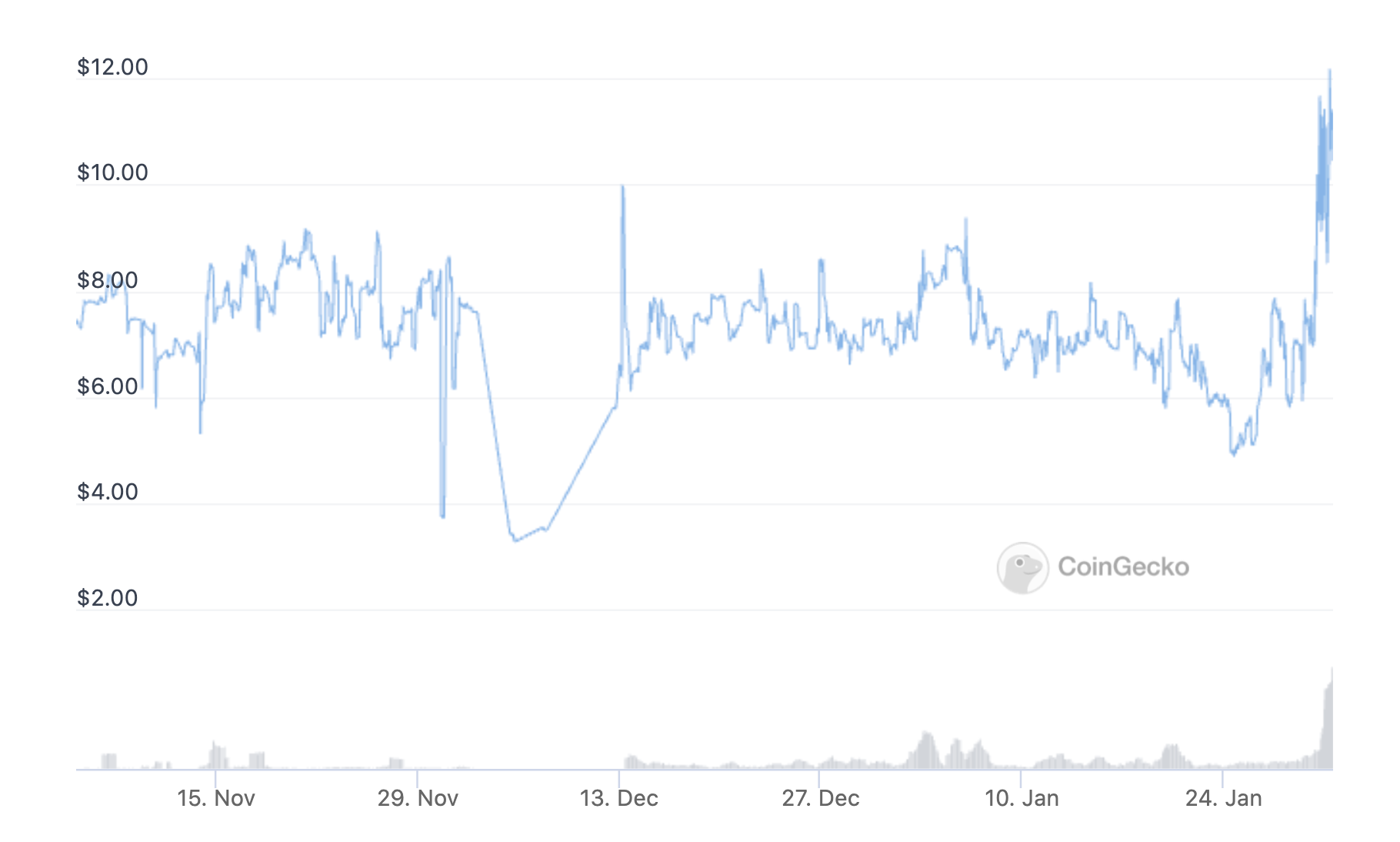 Until recently that is following this liquidation vote which is set to pass currently with more than 400,000 Aped tokens voting to liquidate, while 64,000 are against.
The holdings of ApeDAO are estimated to be more than $30 million, while its market cap, even after the recent price rise, is still $18.7 million.
Each token is now going for $10.67, when its assets value is $17 per token, with liquidity presumably being a bit of a problem here as it's only available on Uniswap.
Kyloren, the DAO's founder, said he has removed the majority of liquidity on the $WETH/$APED pool to prevent more people from accumulating at a "discount" following this liquidation vote which took him by surprise.
The assets themselves are controlled through a multisig with Kyloren stating: "Multisig signers will act on basis of the vote (always have.) Would definitely make for a great case study."
The case study here being why didn't this token keep up with the value of its assets, something that probably has many reasons, including the fact it is too small for sophisticated arbitraging, it is too new to even figure out how to arbitrage this, but there's clearly some communication failure because one easy way would be to sell one or ten NFTs and buy tokens with them.
Such ten NFTs would be $3 million, or 15% of its market cap. Add some slippage through market buy, and you could easily get $20 per token which would make them all very happy.
Little is known about this Kylo Ren however. That's a Star Wars character. So it is probably more the case that this sort of system is just too new to sophisticatedly engage in what is effectively asset management.
Thus they'll now have to flood the whole market, although presumably the multisig holders will have some leeway on how they undertake the selling.
As the most liquid, BAYC currently has a market cap of $775 million, but just $23.7 million was traded in the past 24 hours.
ApeDAO's 81 BAYC NFTs are currently worth 9,396 eth at the floor price, or $24 million, so one day's trading volumes.
That might not make much of a dent in BAYC, but the aped holders will double their money as we all learn that there's a public asset management scene that you can participate in by just buying a token.
Obviously that can be risky as prices do also go down, but fractional tokenization of digital assets is clearly here.
---
Source
---
Back to the list