In this last cryptoweek of 2022, this happened: researchers at Bithumb predicted that trust would return to crypto markets next year, while Octopus Network founder said that the crypto winter would last at least another year. Famed investor Bill Miller was still bullish on bitcoin despite the recent crypto meltdown, Michael Saylor continued investing in BTC with a $42.8m purchase through MicroStrategy, and Changpeng Zhao shared what he considered to be the reasons for the recent FUD surrounding Binance. Galaxy Digital decided to buy Argo's Helios Bitcoin mining facility and provide an additional $35 million loan to help with restructuring efforts, while no deal was made in the acquisition talks between Nexo and Vauld, with two lenders sharing contracting information.
In the FTX legal woes saga, General Counsel at the US SEC Dan Berkovitz stepped down amid reports that he had met and dined with Sam Bankman-Fried (SBF), SBF was expected to enter a plea related to criminal charges raised against him, and he spent several hours with the author of The Big Short Michael Lewis while under house arrest, while the US Department of Justice launched a criminal investigation into the FTX hack.
Meanwhile, Gemini founders Tyler and Cameron Winklevoss were sued by investors over their interest-earning program Gemini Earn, a man was charged with criminal offenses in the US for allegedly attempting to steal around $110 million by manipulating Mango Markets, an executive at a scam crypto exchange that duped over 50,000 investors out of $1.7 billion was found guilty and will serve an eight-year jail sentence. A South Korean hacker stole $6.7 million from the crypto wallets of the deceased CEO of a business empire that included Korbit and Bitstamp, while the North Korean state-sponsored hacking group started impersonating venture capitalists looking to invest in crypto startups. Speaking of scams, Shark Tank star Kevin O'Leary's Twitter account was hacked and promoted a shady BTC and ETH giveaway.
As all this was happening, the People's Bank of China updated its digital yuan app and added new gifting and invitation functions, and Japan's Financial Services Agency was set to lift a long-standing ban on the distribution of foreign firm-issued stablecoins,
News summary done, you've been thoroughly briefed, not let's laugh at some jokes.
Happy New Year!
__________
Good morning! What's everybody up to?
__
You see, holidays everywhere.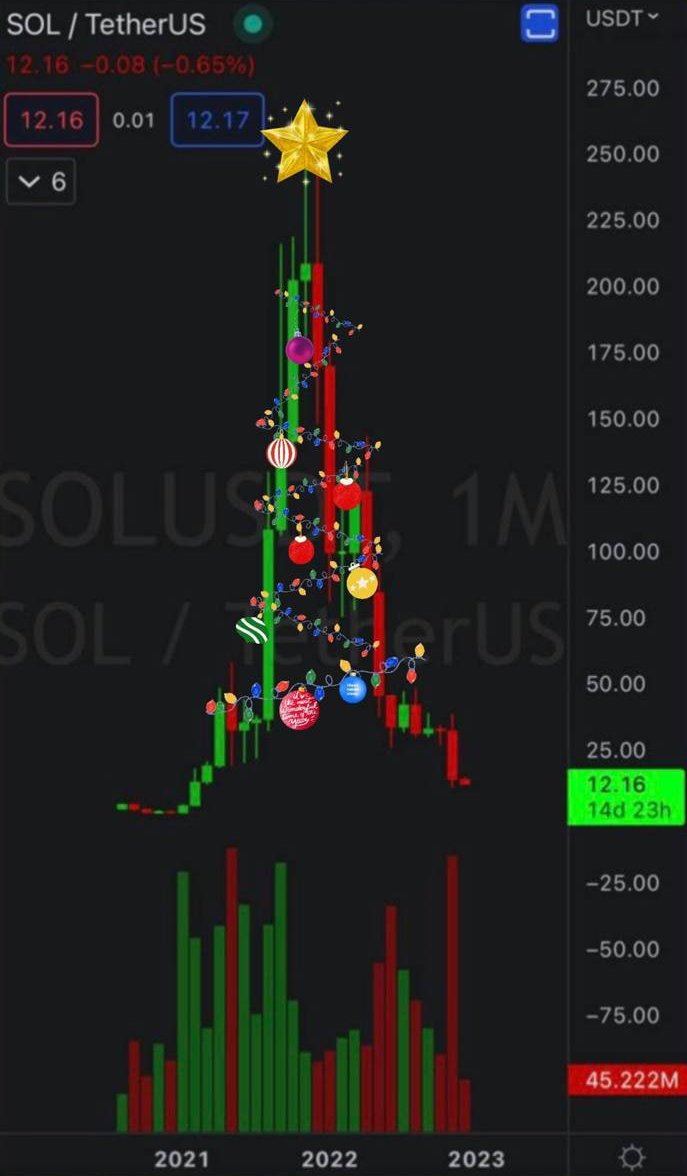 Source: LilMoonLambo / Twitter
__
'Tis a gifting season.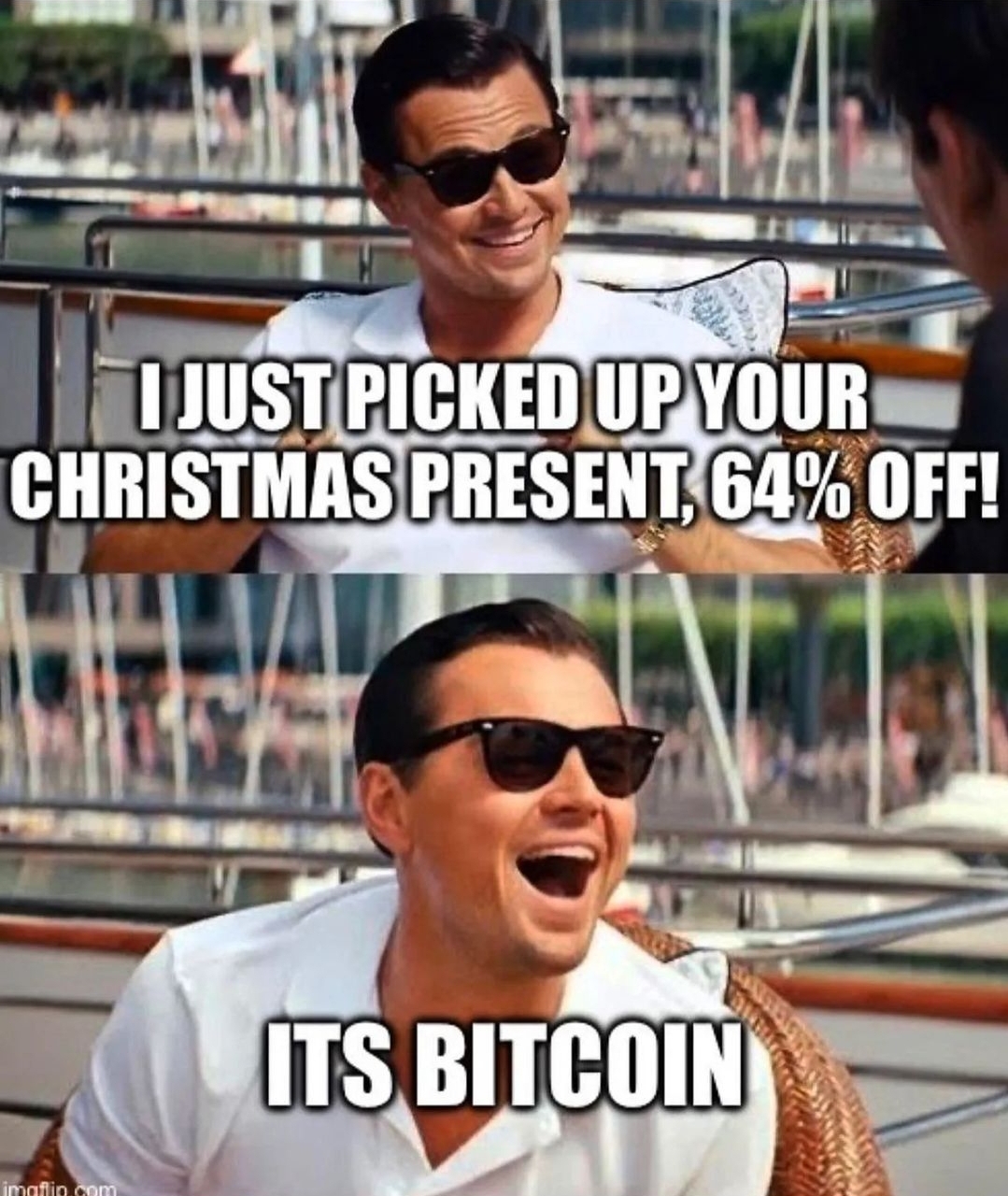 Source: abc_of_crpyto / Instagram
__
Problem solved. Nay! It was never a problem to begin with.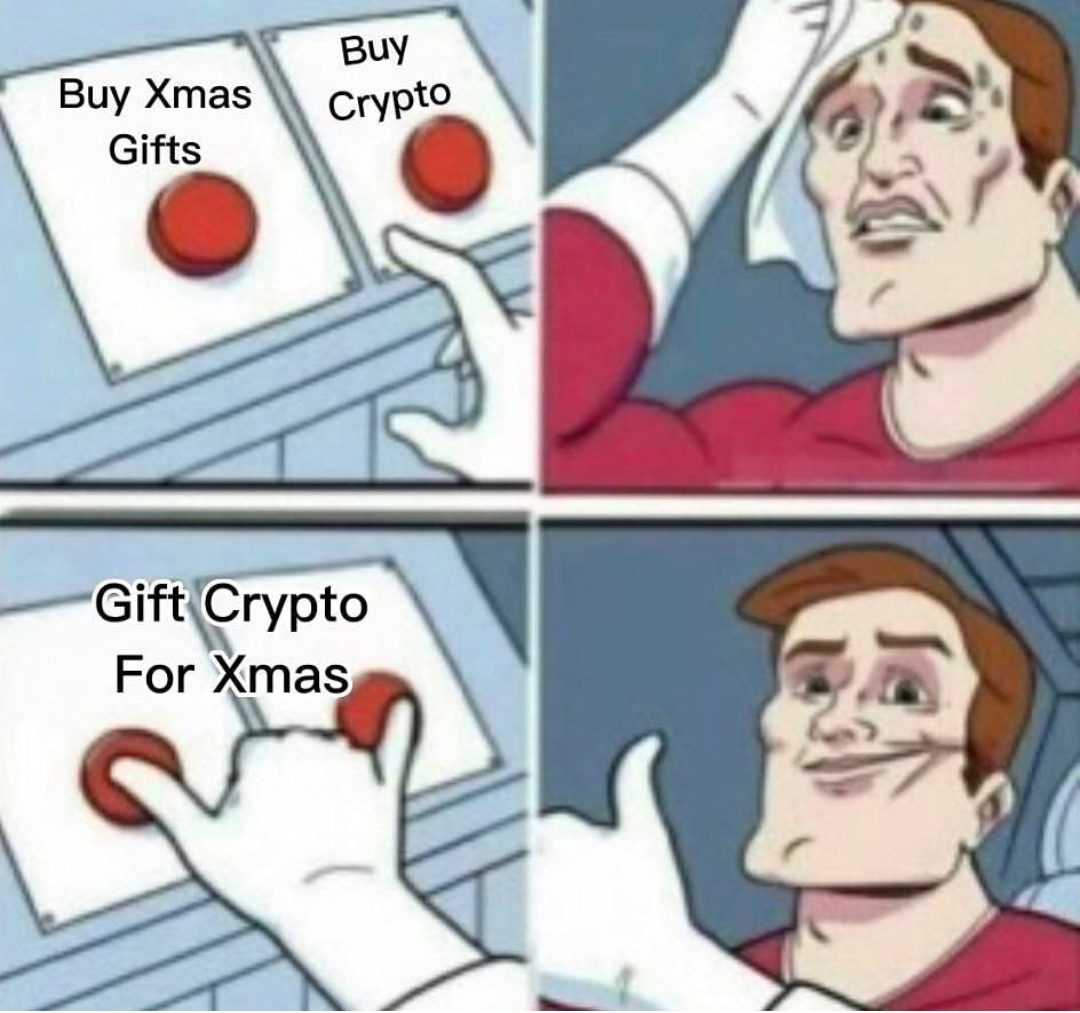 Source: coin.bureau / Instagram
__
A comprehensive 2022 guide with step-by-step instructions.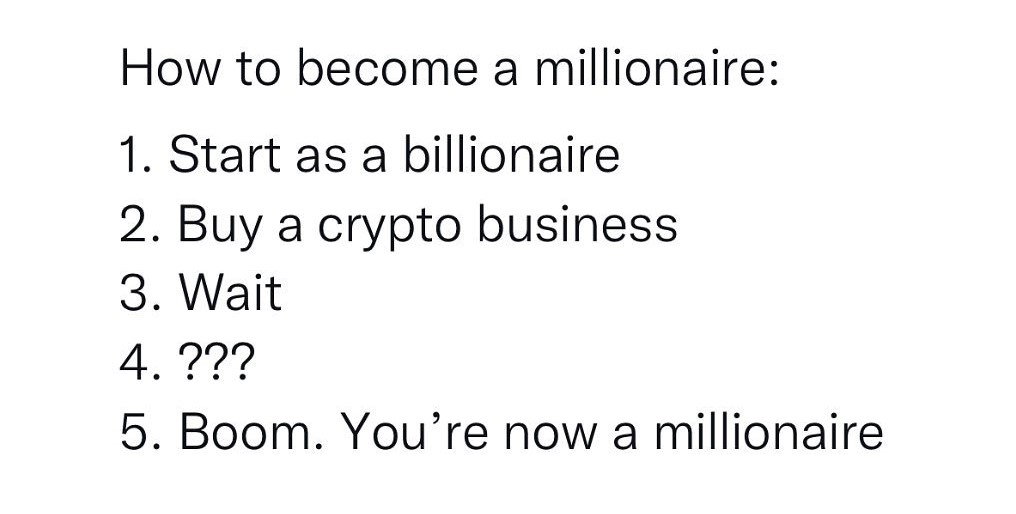 Source: makingmoneysimple / Instagram
__
Love it so much!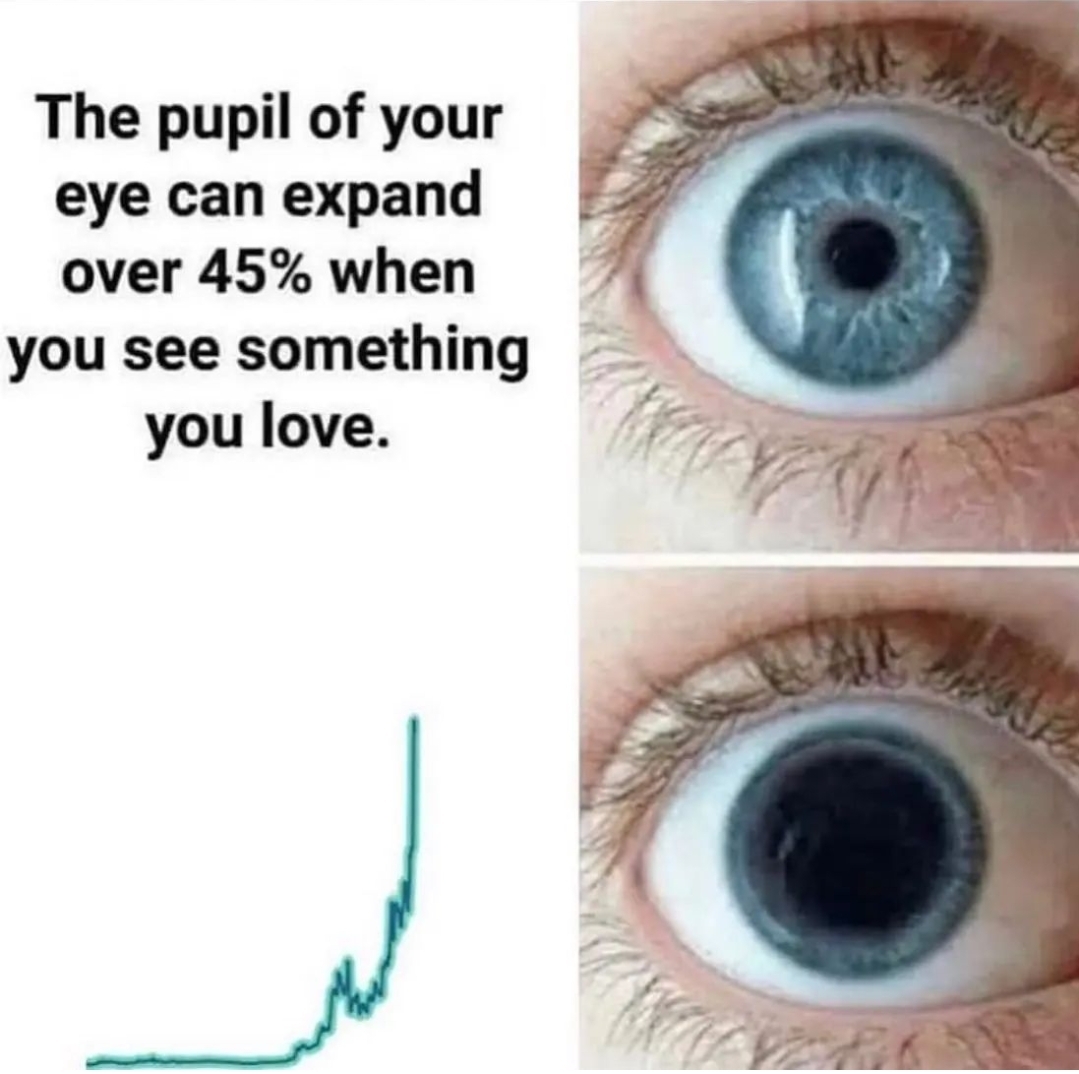 Source: ined.ioke / Instagram
__
'You're doing great, babe!'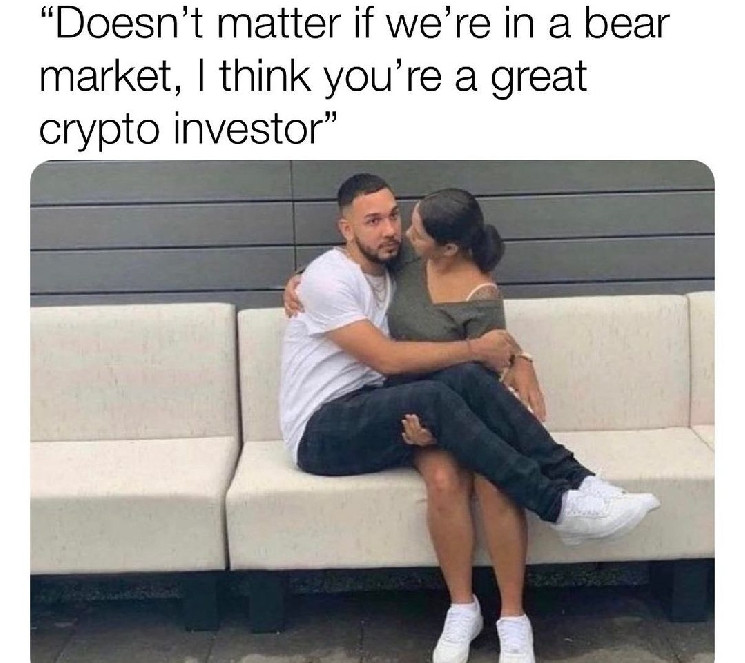 Source: bitcoinbaddie.eth / Instagram
__
I mean, it's a well-done 10%...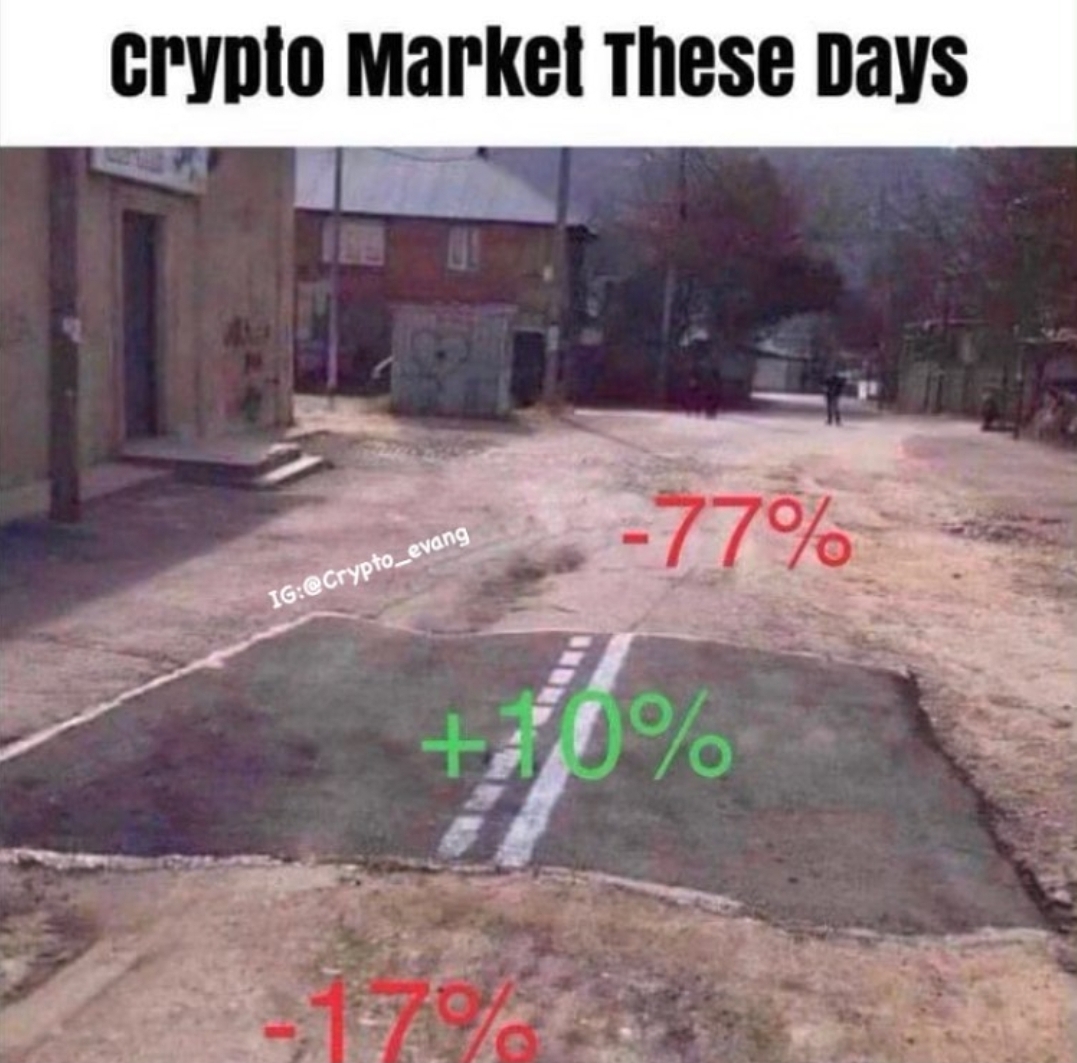 Source: crypto_evang / Instagram
__
Let's check what the charts say.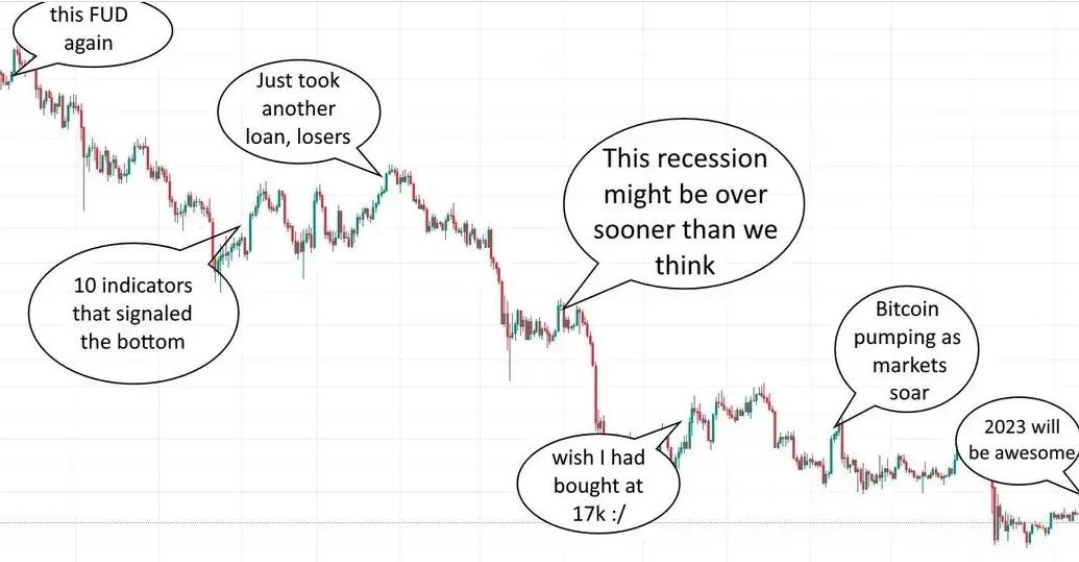 Source: crypto._.jokes / Instagram
__
Here's a forecast by an analyst.
__
Absolute monster!
Also, he is most definitely guilty because what type of monster takes their shoes off on a plane. pic.twitter.com/ZwU3YmloNe

— Chairman (@WSBChairman) December 23, 2022
__
Here's a comment by SBF. He says, and we quote, "Sorry".
__
What do all these people have in common? That's right! Protruding chins. Also, scams.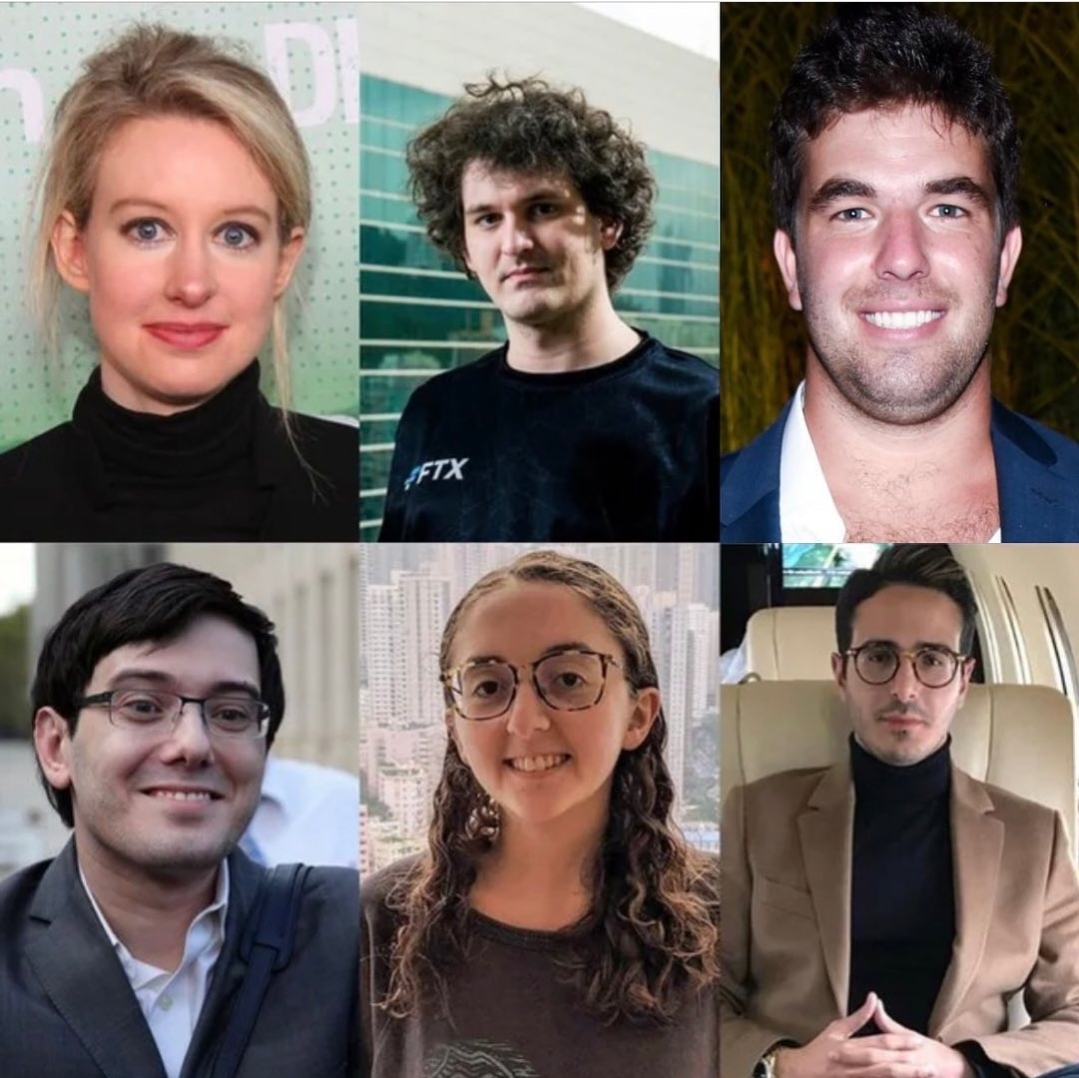 Source: tikstocks / Instagram
__
'They told me I had told them to buy, but I told them I had told them to buy the dip. They should've listened better....'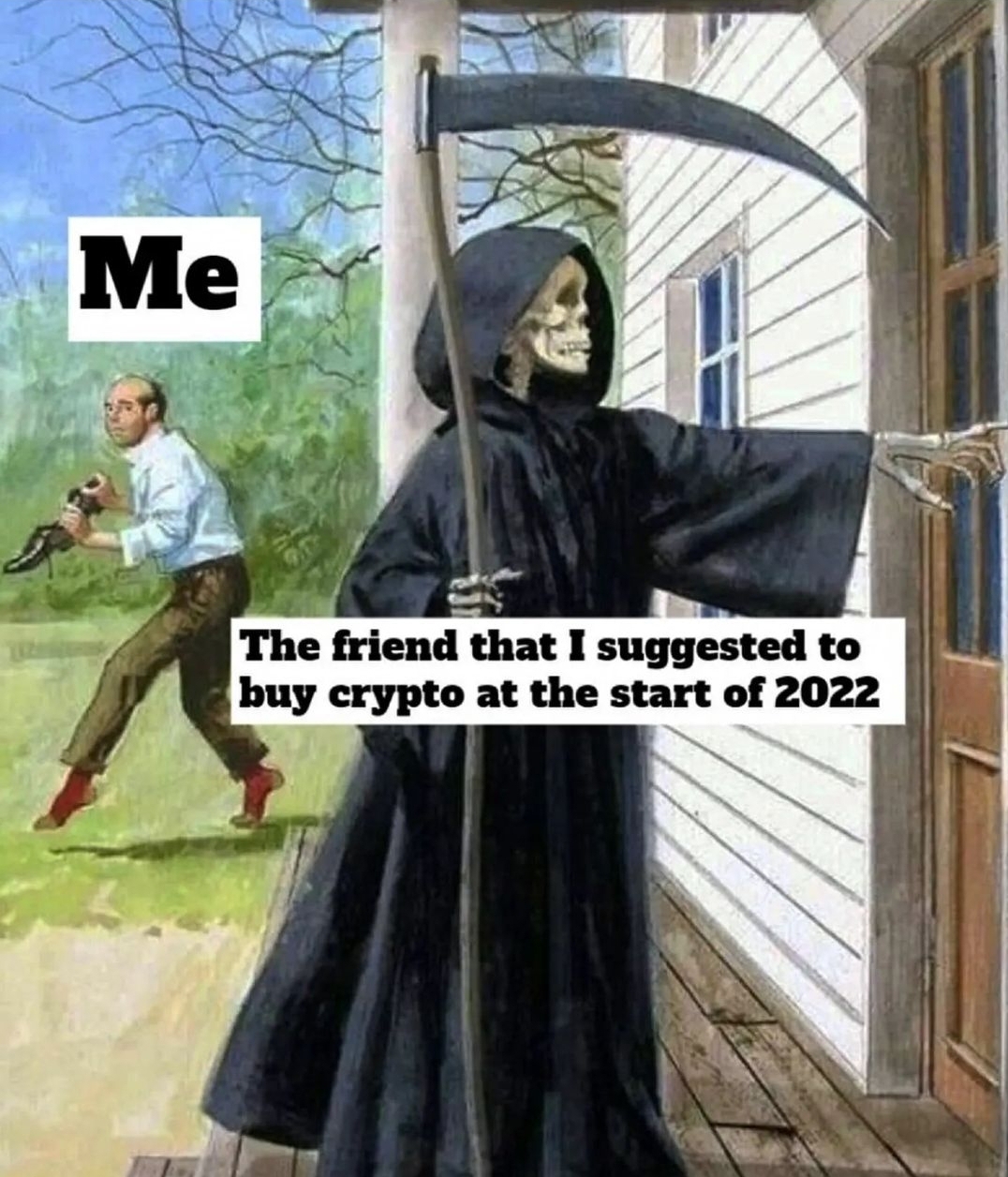 Source: abc_of_crypto / Instagram
__
2022 started well, and then in a blink of an eye, market crash, wars, inflations, ongoing pandemics, scams, and bankruptcies: poof, it was gone!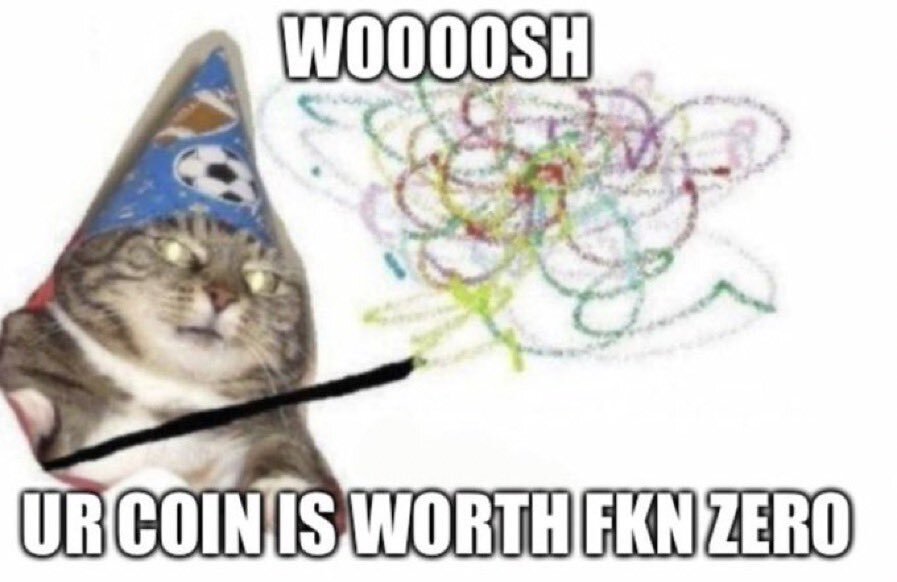 Source: Pentosh1 / Twitter
__
There is literally nothing left to worry over anymore.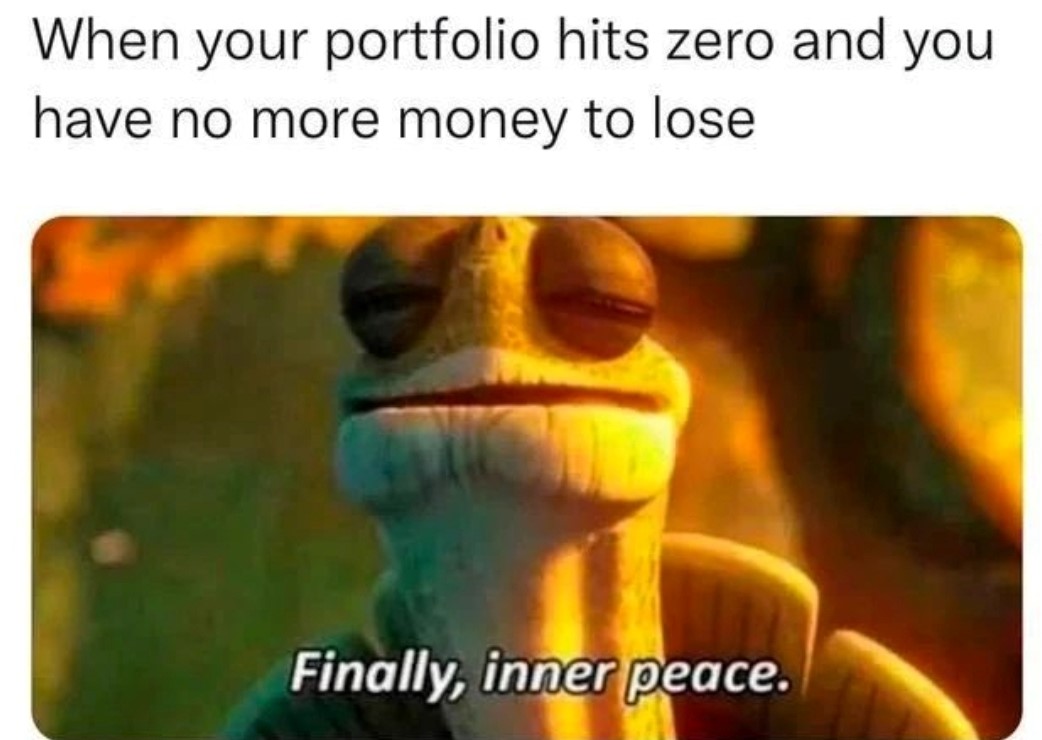 Source: crypto._.jokes / Instagram
__
Some changes had to be made.
Source: nftbrocommunity / Instagram
__
Not gonna lie, it was a rough ride.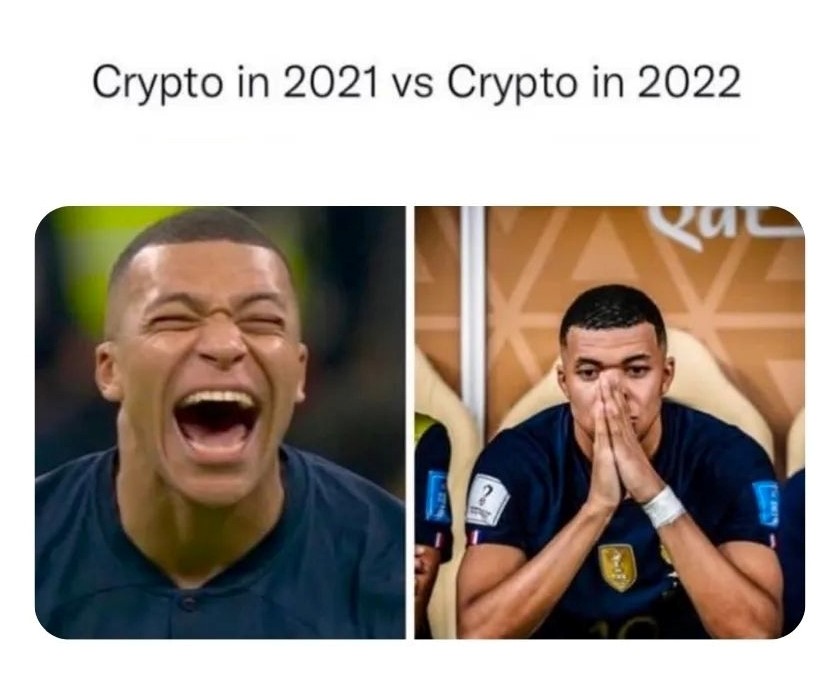 Source: coingape / Instagram
__
But let's see what 2023 brings us. It's time for a moon to happen.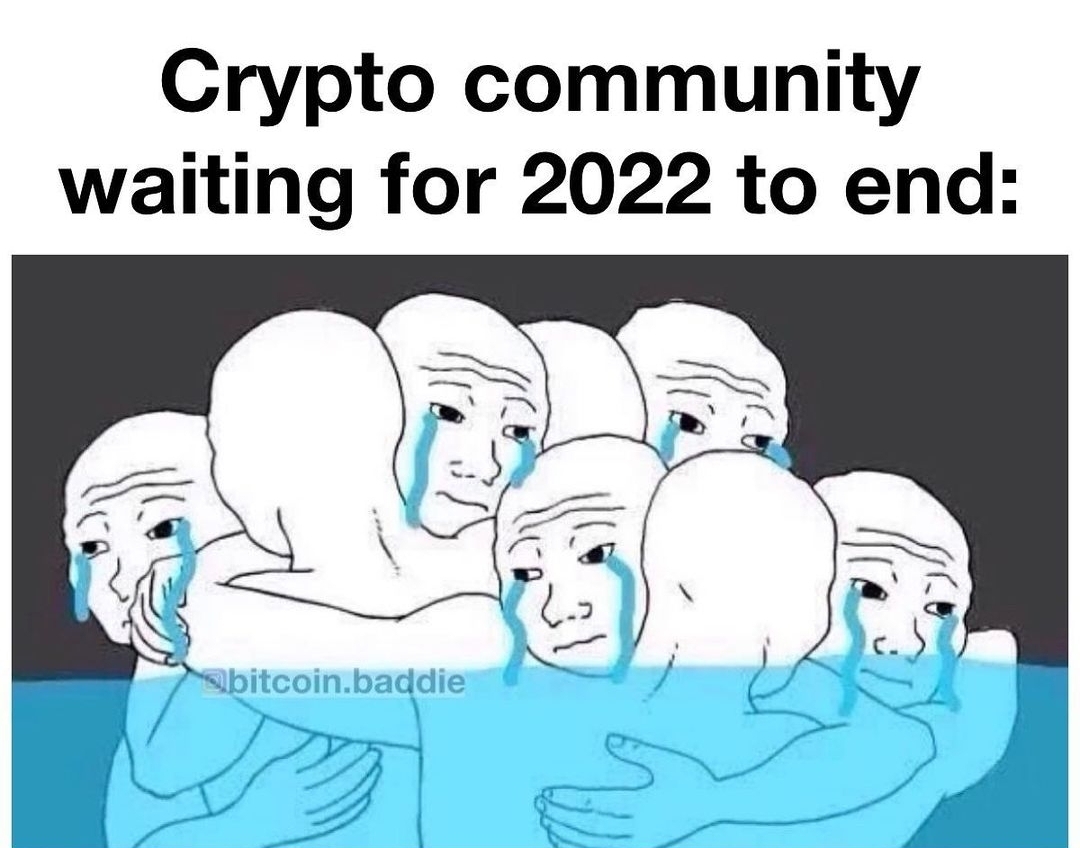 Source: bitcoinbaddie.eth / Instagram
__
And an end-of-the-year documentary for you. Happy New Crypto Year!