Back to the list
New World Brings AR to NFTs, Taps Ronaldinho as Global Ambassador
www.bsc.news
19 July 2022 19:24, UTC
Reading time: ~2 m
---
A Whole New World
New World Inc. is building an augmented reality (AR) NFT platform and already has some major partners.
The company, which goes by New World, is a subsidiary of Graph Blockchain Inc. and is producing an Non-Fungible Token (NFT) marketplace where digital art can be interacted with in augmented reality.
Earlier this year, New World signed on legendary Brazilian soccer player Ronaldinho as their global ambassador.
"I'm very excited about working with New World. They're building an amazing new NFT platform that will change the way people create and interact with NFTs," Ronaldinho told BSC News. "New World is building something special, if you're a creator or NFT fan, you are going to want to be a part of this platform."
The new marketplace and app will also include geo-pinning technology which allows owners of the NFTs to geographically tag their NFTs to a location anywhere in the world at scale. Anyone with the app downloaded on their mobile device will be able to find the NFT and see it in AR.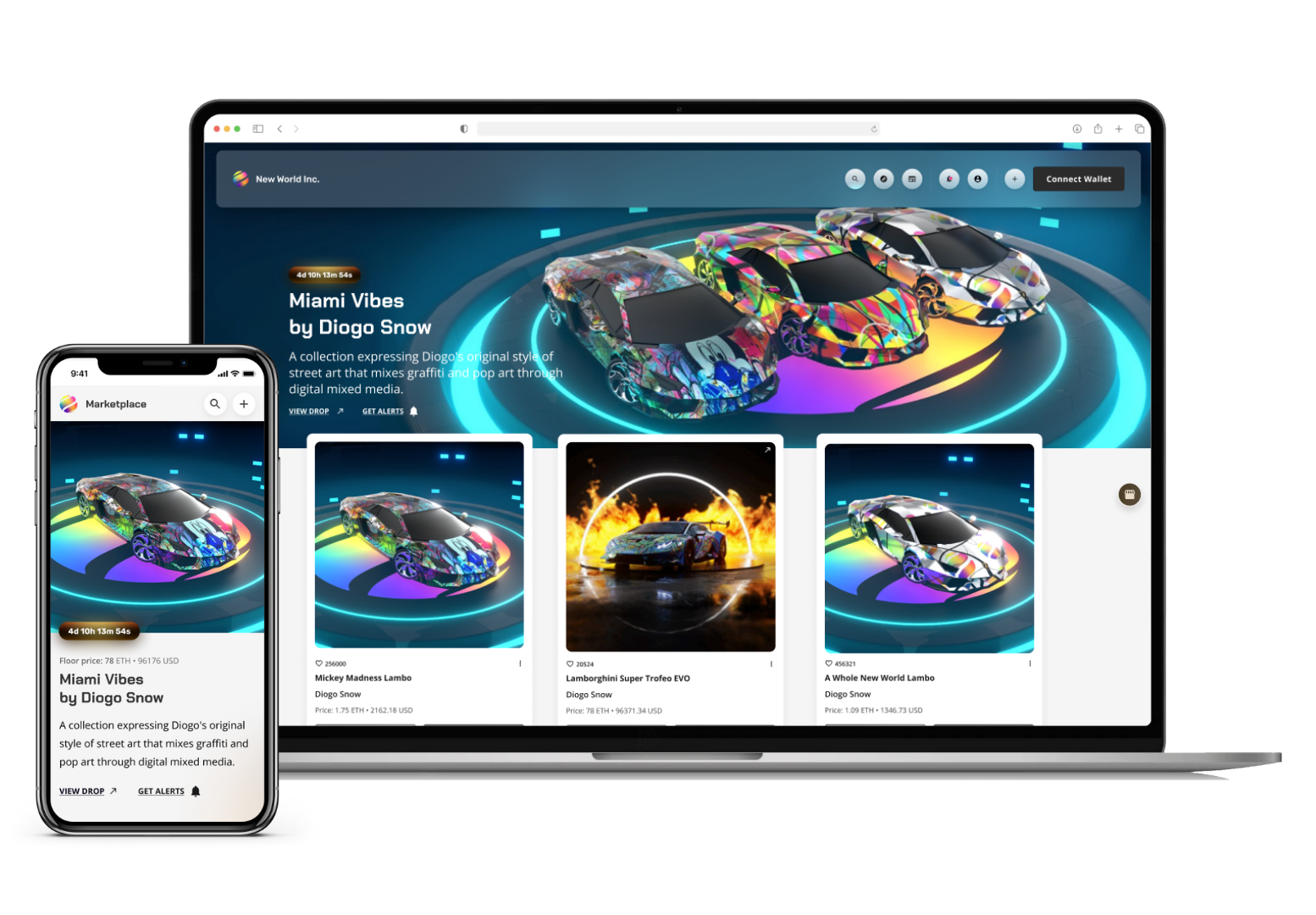 Source: New World
The app and marketplace are expected to be rolled out in the near future and will include a number of curated NFT projects courtesy of the project's rolodex of celebrity partners. The platform will also support NFT content creators looking to build their very own projects in AR format. 
What Is New World Inc.
New World Inc. is a Web3 based augmented reality (AR) NFT (non-fungible token) marketplace and app. New World caters to artists, celebrities and the general consumer by providing access to a global NFT platform where users can create and sell digital art. With a number of high profile partners on our roster, including global ambassador and legendary soccer player Ronaldinho, New World will change the way people interact with their NFTs. With patented geopinning technology and AR focused NFTs, possibilities are endless. 
---
Source
---
Back to the list