Back to the list
How Content Creators Can Benefit From NFTs
cryptoknowmics.com
19 April 2022 17:34, UTC
Reading time: ~5 m
---
Using NFTs to monetize digital artwork is a powerful new way to generate revenue for creators. NFTs are social media tools that solve a common problem-"secondary sales." Artists and content creators can now monetize their audience in traditional ways. For example, artists such as Beeple and 3LAU are developing new business models to help NFT owners generate income from their content. Moreover, musicians like Kings of Leon have monetized their fans through traditional methods. Entrepreneurs such as Tom Bilyeu, host of the popular Impact Theory podcast, are developing new ways to benefit from NFTs.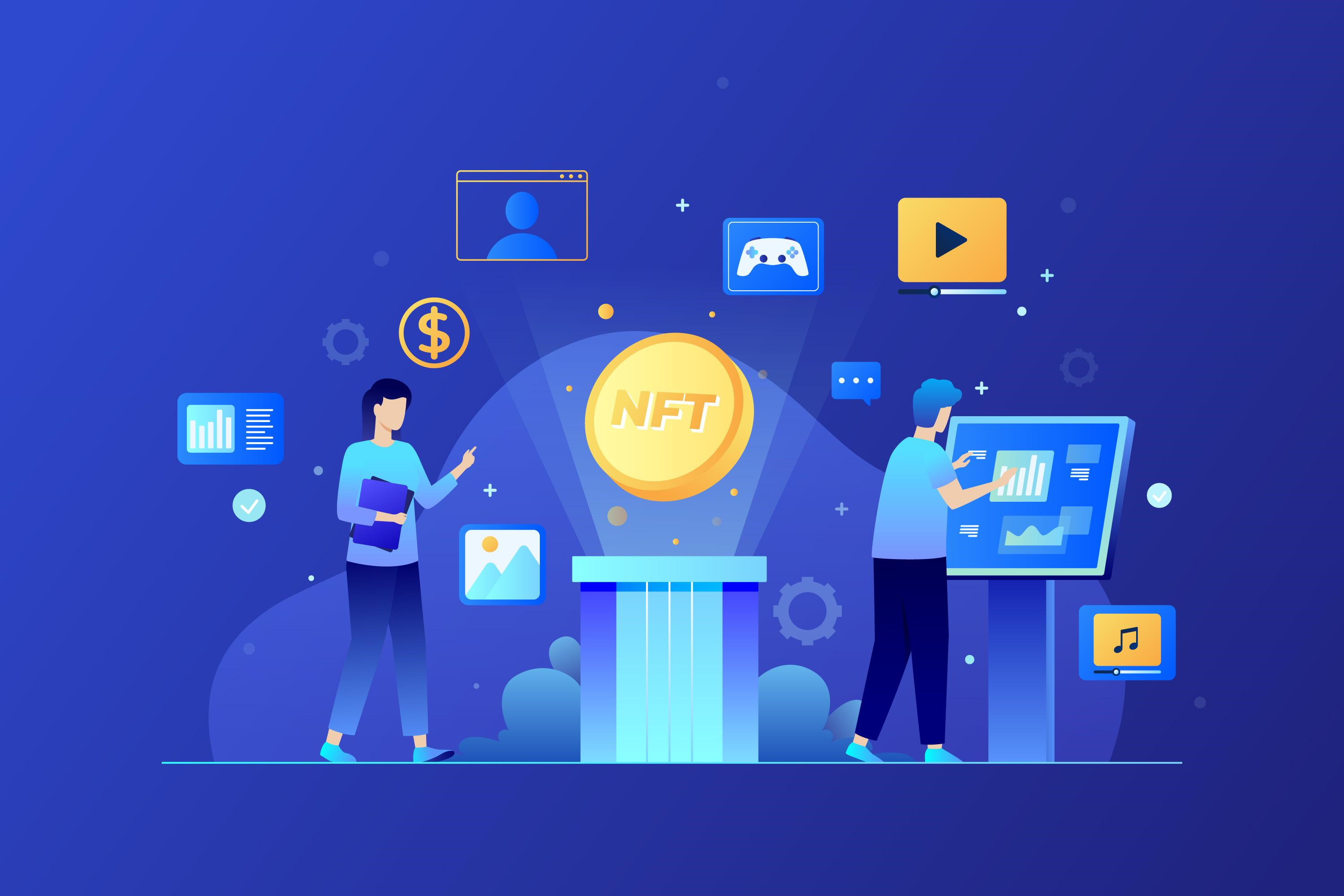 NFTs Are A New Way To Monetize Digital Artworks
The newest trend in monetization is NFTs or networked tokens. It allows artists to sell their digital artworks directly from their creators. This makes it easy to distribute and store them without needing a physical asset. Hence, making NFTs a great way to promote art. The concept behind NFTs is that the art assets traded on the NFT network are verified using blockchain technology. This records transactions and provides proof of ownership to buyers. The digital art world is experiencing a booming market for digital assets. NFTs enable artists, influencers, and sports franchises to monetize these products easily. The technology has met the art world's authentication needs by permanently linking a digital file to its creator.
NFTs Are A Social Media Tool
If you're not using social media for your content creation, you're missing out on a valuable tool- "NFTs." These are networks of other creators who create content. It's possible to collaborate with them from virtually anywhere in the world. For example, Instagram offers a tool that allows creators to collaborate with other creators in other locations. TikTok has a similar tool, as do other video platforms like YouTube. Marketing your NFTs on social media is similar to marketing any product. To succeed with your NFT marketing efforts, you must first build your target audience, engage your followers, and then convert them into paying customers. If you develop a solid social media strategy early on, you'll increase your chances of success. There are numerous social media platforms where you can start your NFT marketing campaign.
NFTs Solve The Secondary Sales Conundrum
Content creators face a problem when trying to sell their works to second-hand users. The emergence of digital art has shuffled the deck on what is valuable. Therefore it creates the same problems as traditional art: confusing hype, the whims of wealthy collectors, and even theft. In fact, digital artists already have to contend with scammers who steal their art and sell it as user-generated T-shirts. In addition, NFTs pose yet another challenge, requiring content creators to check their rights and carefully evaluate their rights. An NFT can solve the problem of the Secondary Sales dilemma by letting content creators profit off their assets while giving them greater autonomy over their earnings. Because NFTs contain unique codes, they can generate higher profits from the resale of digital creations. But these solutions aren't without drawbacks. NFTs carry legal implications relating to intellectual property rights, taxation, and financial regulation. 
NFTs Are A Gamechanger
Content creators should be making money off their creations because traditional business models profit from them. You can easily plagiarize anything on the web, but with NFTs, you can sell your content directly on a digital marketplace. This way, you retain control over your content while also transferring ownership rights to the buyer. But before you start selling your NFTs, you should know the pros and cons of this new method of monetizing your audience. NFTs attract potential buyers due to their uniqueness. Buyers can purchase them for personal use and later sell them for a profit. There are different types of NFTs, which are marketed differently by different content creators. Visual artist Beeple, for example, has sold an NFT for $69 million and has built up a following of over three million on Instagram. Another popular digital artist is Daniel Allan, an electronic pop artist who has most of his songs sold for thousands of dollars.
NFTs Give Creators New Rights
The NFT industry has emerged as a bright shiny new form of creative intellectual property, but it is far from a perfect formula. While NFTs give creators new rights and an entirely new source of income, they also bring a new set of challenges. For example, many creators sign contracts giving away their intellectual property (IP) without protection, while Hollywood exploits others at their own risk. 
NFTs Support Purpose-Related Activities
The creator economy and NFTs will support purpose-related activities and content partnerships and benefit consumers and brands. Brands will play an important role but must acknowledge that consumers may not be familiar with blockchains or cryptocurrencies. Therefore, brands must help content creators control their messages while still providing value to their audience to engage consumers. A recent study found that more than half of consumers haven't even heard of blockchains. The NFT is also valuable when used to authenticate access to digital experiences. Microsoft, for instance, launched a game celebrating women in science, which rewards players with NFTs to unlock secret games within Minecraft. Likewise, recording artist RAC issued his social token, $RAC, which grants token owners access to a private Discord group and early access to merch drops. Ultimately, this tokenized access helped make it possible to connect with the artist and his fans through his NFT.
---
Source
---
Back to the list