During Milan Fashion Week on Sunday, a distinctive shoe with crowdsourced design decisions and NFT functionality made its debut on the AVAVAV runway. Dubbed the Hoofster, the cloven-toed boot with a faux-fur overlay recalled the hooves of a shaggy pony. And now you can order it.
The Hoofster, created in partnership with Web3 design studio OnlyEver, is linked to an Ethereum NFT thanks to an embedded near field communication (NFC) chip. That connects the footwear to its digital twin, featuring a certificate of ownership, design and co-creation details, and further benefits to be unveiled as the project evolves.
The shoe was co-created with the AVAVAV community, whereby details from structure to color and materials—and even the name—were all put to a vote. Ultimately, it can be worn with or without the faux-fur, revealing a black leather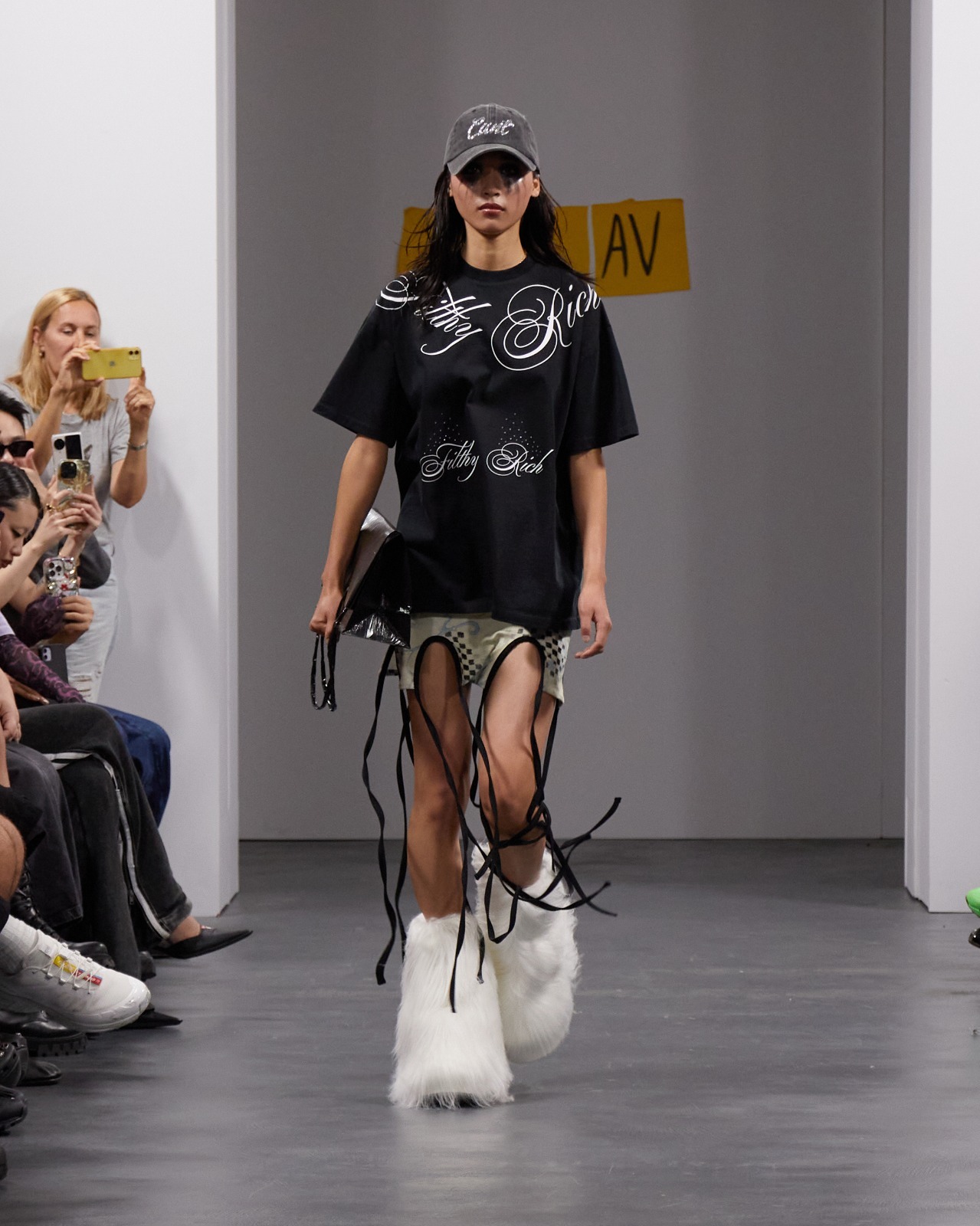 The Hoofster shoe shown on the AVAVAV Milan Fashion Week runway. Image: AVAVAV
"By embracing blockchain technology and involving our community in the design process, we are pushing boundaries and challenging traditional norms," OnlyEver founder Rocco Bressanin said in a statement. He also emphasized his belief that the future of fashion lies in community and co-creation.
OnlyEver is the newly launched arm of luxury Italian design and production company RubensLuciano, which boasts a 35-year history in the footwear industry. The firm has worked with clients including Versace, Birkenstock, Calvin Klein, and Beyoncé's Ivy Park.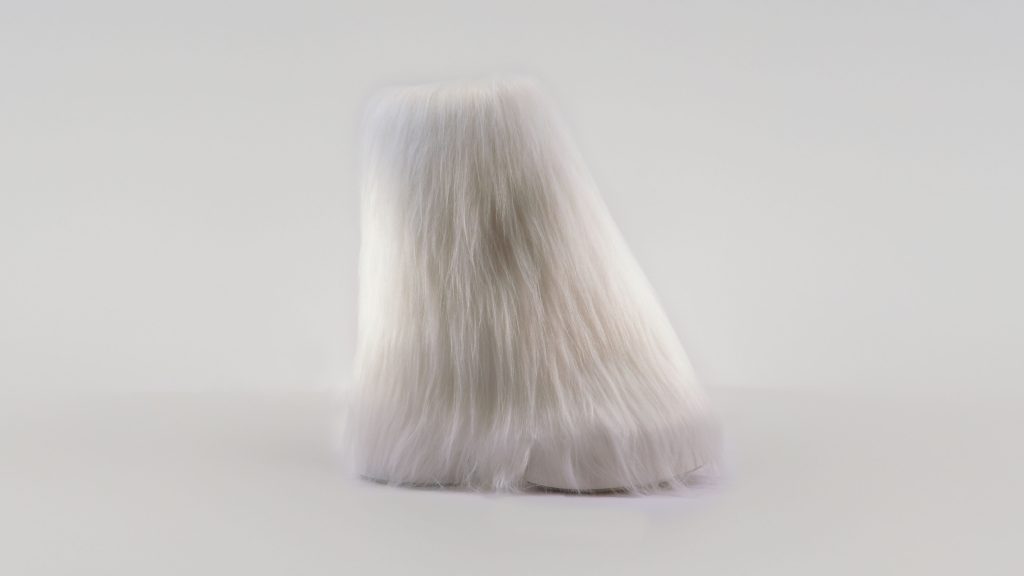 The Hoofster. Image: OnlyEver/AVAVAV
OnlyEver combines physical production expertise with Web3 capabilities all under one roof, enabling the team to ensure continuity between digital and physical design while being able to swiftly realize projects without the need for outsourcing.
The Hoofster, currently live for presale on the OnlyEver website, will be made to order in an effort to combat issues of overproduction. It's priced at €750 (about $795).
London's Digital Fashion Week Showcased the Industry's Bold Future
AVAVAV's Milan Fashion Week show turned heads with humor, as models sprinted down the runway in scrappy-looking, unfinished outfits. Hypebeast described the show as "stress-induced chaos," calling it a critique of the fashion industry's propulsive nature and intense deadlines.
While blockchain-linked NFC chips have proved popular with brands from Dior to Adidas, there's also an emerging trend for those embracing elements of co-creation.
Earlier this year Lacoste unveiled an apparel collection co-designed with its Web3 UNDW3 community, while Casio recently announced a blockchain co-creation program linked to its G-Shock wristwatch line.
Last month, AVAVAV launched the Finger Flop in collaboration with Amsterdam-based brand Yume Yume. The sandal, featuring a profile silhouette in the shape of toes, was a riff on AVAVAV's signature finger boots, which are reminiscent of rubber gloves for the feet. Like the Hoofster, the concept has parallels with Maison Margiela's iconic Tabi boots derived from traditional Japanese footwear.