A new report shows that 95% of mainstream non-fungible tokens (NFTs) have recorded plunging values with many now almost worthless.
On Sept 20, media outlet Rolling Stone highlighted a report by dappGambl "Dead NFTs: The Evolving Landscape of the NFT Market" an analysis that explains why most NFTs have dropped in values without posting significant traction in the past months.
Per the report, out of 73,257 NFT collections analyzed, a staggering 69,795 totaling 95% would not earn a single dollar in the present market. These 'completely worthless' tokens are held by about 23 million investors.
The story has sparked several reactions across digital asset spaces with many in support of the analysis as they are part of the 23 million users who own the worthless tokens.
Several crypto enthusiasts termed the development as worrisome, agreeing that their assets are worthless. "Do people even buy these?" "That's such a spectacular fall," they added.
Others simply criticized the marketing of NFT projects as the major reason why many feel disappointed in the present reality and limited use cases in addition to hype leading to a surge in token prices.
On the flip side, pro-NFT uses highlighted inconsistencies in Rolling Stone's stance over the years after a user dug up an article on their site from November 2021 promoting a Bored Ape Yacht Club Collection (BAYC).
Others opined that the crypto winter affected the price of NFTs and a major reversal might occur as things get better.
"Some will make a comeback. Some will go up 1000% because of bull. People will get mad again that pixels are worth millions."
Is there hope for a rebound? NFTs are drowning
The buzz of NFTs in 2021 attracted several adopters to blockchain technology as the niche was quite different from the payment service model of traditional digital assets.
As more projects got mainstream, trading volumes of NFTs surged over $17 billion during the bull run in 2021 but has remained a shadow of itself.
The crypto winter which has tightened the market has been raised as a factor as many say the decline in usage and total values locked on decentralized applications (dApps) is a major reason for the status quo.
Making matters a little worse for NFTs is the ecosystem recording less demand as the highlighted report notes that a mere 21% of the collection has full ownership with the bulk unsold.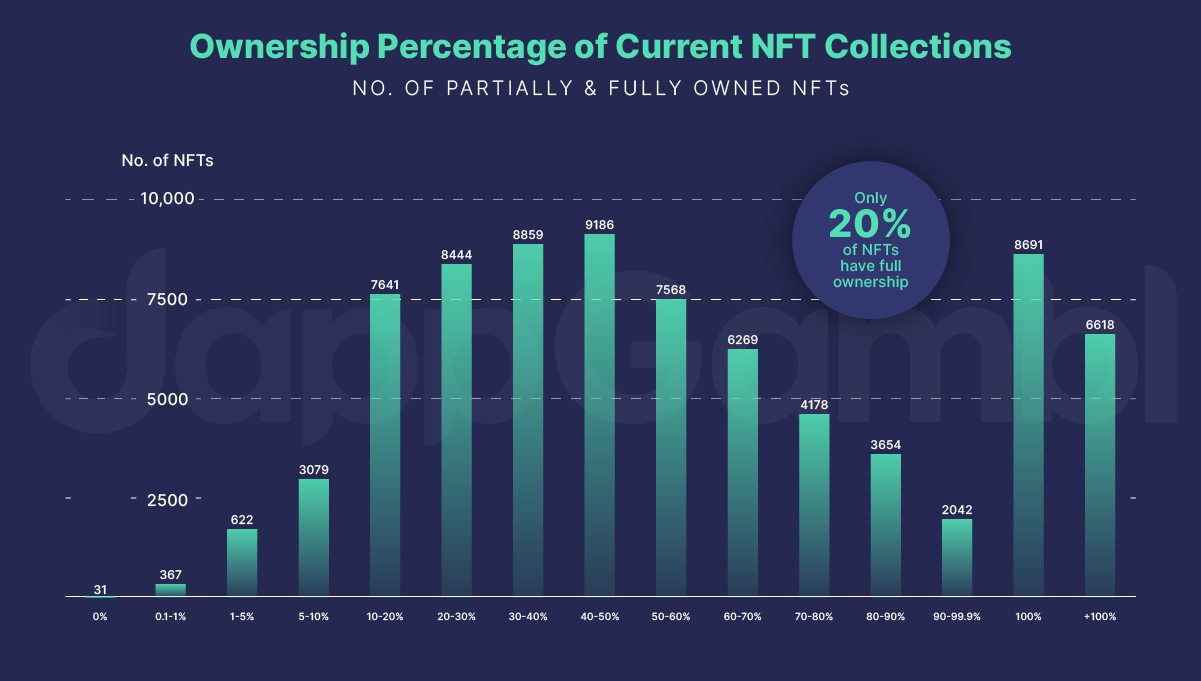 "projects that lack clear use cases, compelling narratives, or genuine artistic value are finding it increasingly difficult to attract attention and sales," the report added.
While it remains unknown if most NFTs will make a rebound, NFT bulls cling to a resurgence in the wider market as a bolster for their precious assets.