Soccer legend Cristiano Ronaldo went through a lie detector test to answer various questions about soccer and teased his plans to release more nonfungible token (NFT) collections in the future.
The lie detector test video was done as the soccer star released his second NFT collection in partnership with crypto exchange Binance. The collection was released in July to celebrate the athlete's reign as the highest goal scorer in the sport.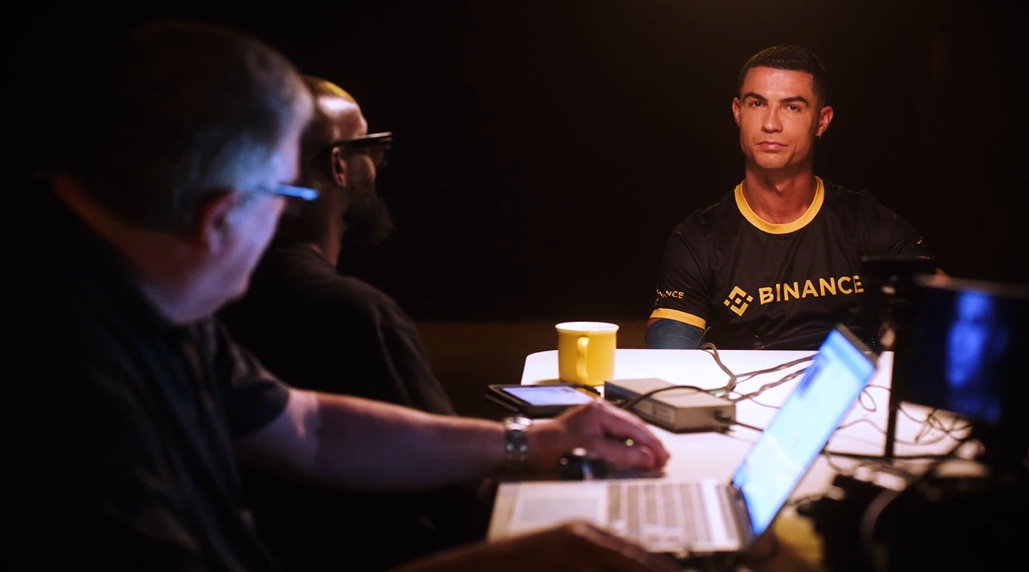 Soccer star Cristiano Ronaldo was put under a lie detector test. Source: Binance
The video allowed soccer fans to see Ronaldo take on the lie detector test while answering soccer-related yes-or-no questions like "Will Portugal win the World Cup?" and "Will you still be playing at your highest level in your 40s?"
When asked if he owns NFTs, the athlete said "yes," and the lie detector test confirmed that he was telling the truth. The results were the same when Ronaldo was asked if he had any future plans to release more NFTs.
Ronaldo released his first NFT collection with Binance in 2022 after signing a multiyear partnership with the exchange. The collaboration aims to introduce Web3 to soccer fans around the globe through various NFT campaigns. According to an announcement, the NFTs released by Ronaldo will allow fans to have exclusive engagement opportunities with the soccer superstar.
Related: Crypto lawyer about SEC: 'Problematic to imply all NFTs are securities'
Meanwhile, Brazilian soccer star Ronaldinho Gaúcho has been involved in a crypto fraud investigation in Brazil. On Aug. 27, local media outlets reported that the footballer failed to appear before Congress over a probe into a pyramid scheme that was allegedly linked to one of his companies.
On Aug. 31, the soccer finally appeared before a committee inquiry, denying any roles in a scheme that promised a 2% daily return on crypto. A lawsuit that seeks $61 million in damages was filed against the company, which Ronaldinho denied being partnered to. According to the athlete, the company used his images without authorization and claimed that he was also a victim of the scheme.
Collect this article as an NFT to preserve this moment in history and show your support for independent journalism in the crypto space.
Magazine: GTA owner joins Web3, Bitcoin casino, Sunflower Land review: Web3 Gamer