Power Rangers is back after five years of hiatus and has once again united with Funko. The collaboration will present a fresh collection, "Ranger Slayer," on the 30th Anniversary on August 28th.
Quick Takes:
Power Rangers are back with Funko to present its new NFT collection.
The collaboration marks the celebration of the franchise's 30th Anniversary on August 28.
The collection will offer 5 NFTs for $9.99 or 15 for $29.99.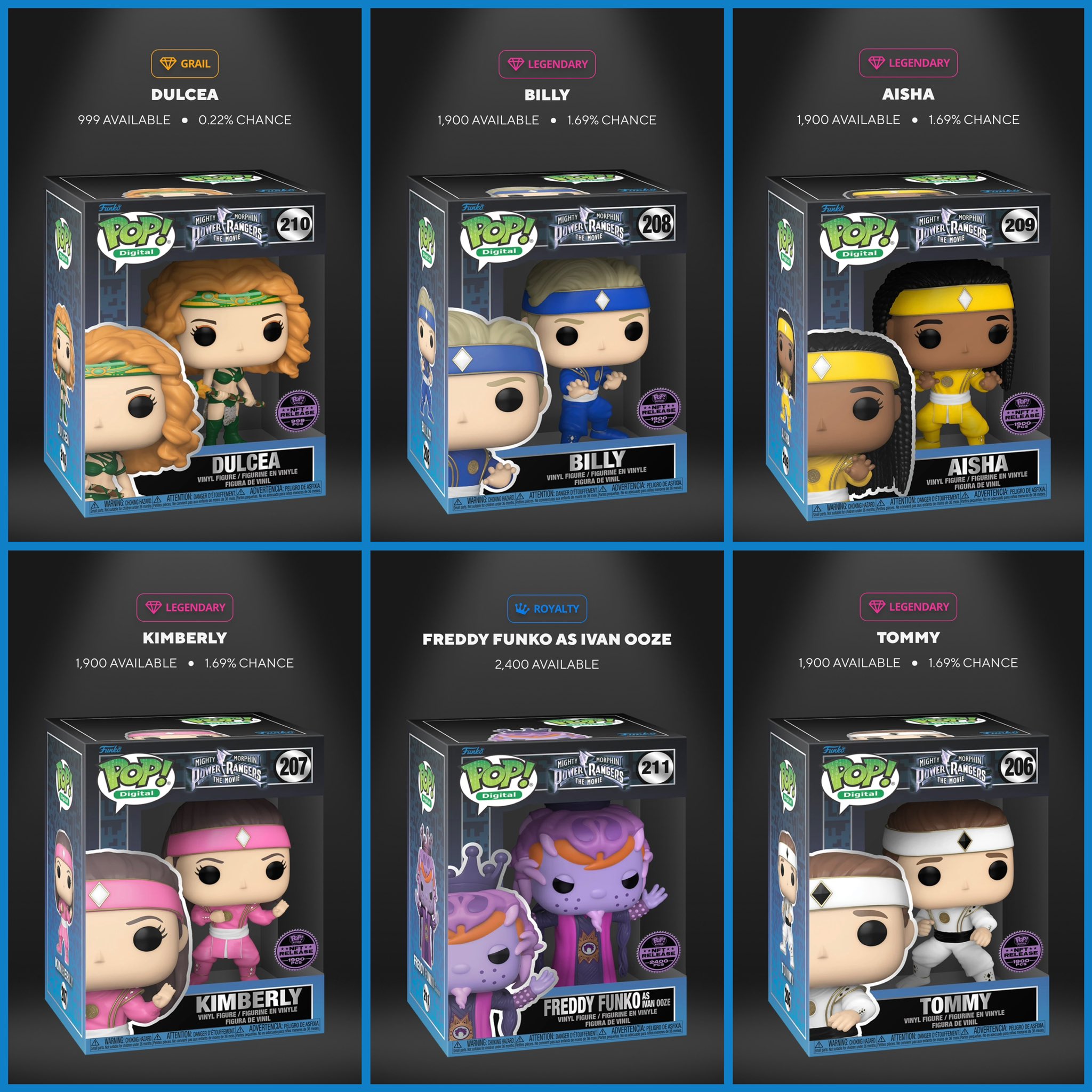 Introduction to the Power Rangers NFTs
Initially, Power Rangers had a collection called the Ranger Slayers, which was exclusive as a reward within Funko's NFT Digital Pop collection. However, the horizon has expanded as these digital card packs now present new designs. Also, there are valuable opportunities to own a tangible iteration.
The new venture includes the original Power Rangers along with the Ranger Slayer from the iconic comic series called Boom! Studios.
Furthermore, Enthusiasts can now grab 5 NFTs for $9.99 or choose from an expanded selection of 15 NFTs for $29.99. Funko NFTs sell out quickly, so buyers should be ready to make their purchase at 11 am (PT).
Power Rangers x Funko Series 2 Digital Pop! Coming soon to Droppp! Head to https://t.co/tvQrPgAA99 for more details! pic.twitter.com/tTdmJIUZI8

— Funko (@OriginalFunko) August 14, 2023
A New Chapter for Power Rangers
The inception of the Power Rangers x Funko Series 2 has drawn inspiration from the 1995 classic "Mighty Morphin Power Rangers: The Movie". In addition, this collaboration not only showcases the characters but also introduces previously explored designs.
Back then, movie merchandise was rare and consisted of contemporary products. However, Bandai America launched its figures in a movie in 2005, but no one had officially introduced such items until now. The journey to secure rights and access to designs persisted for a five-year span, with debates and uncertainties.
Curiously, the "Lightning Collection" never bound the movie. However, they marketed other items like Tenga Warriors, Ninja Figures, and Movie Morphers. Also, glimpses of purchasable Pops characters within the packs emerged. These include Ninjetti, Aisha, Kimberly, Billy, and others, along with the intriguing Ivan Ooze and the iconic Freddy Funko.
Finally, as the 30th Anniversary celebration approaches, the countdown begins, promising an exciting evolution for fans worldwide.