Bitcoin traders in Africa have their feet on the gas pedal, with no intention of slowing down any time soon.
Less than two weeks after registering all-time high, peer-to-peer trading volumes at the regional level, Africa has done it again. According to data from analytics site Useful Tulips, Bitcoin traders in Africa exchanged the equivalent of more than $14 million across P2P platforms, such as LocalBitcoins and Paxful.
[1/2] Africa had ANOTHER record week on global P2P markets. In all, over 13M in USD equivalent was traded across 18 African currencies and this was the first week on record where African volume exceeded Latin American volume on these P2P exchanges.https://t.co/IZzHqwcpRS pic.twitter.com/LbmLac4pfq

— Matt Ahlborg [UsefulTulips.org] (@MattAhlborg) May 19, 2020
Bitcoin reading volume in Africa is currently outpacing local trading in Latin America, a region often referenced when examining regional, peer-to-peer volumes. 
This volume was higher than last week's figure for Latin America —a region often taken as a reference in terms of trading volume on p2p and OTC platforms. Just over $11 million worth of Bitcoin was trading through Latin America over the last seven days.
The growth in local trading appears to reflect increased interest in cryptocurrency within the African continent. As Decrypt recently reported, local inflation rates range between 4% to 7% year-on-year, and economic uncertainty stemming from the coronavirus outbreak combined with a widespread economic recession seems to be leading a growing number of African traders to view Bitcoin as a viable store of value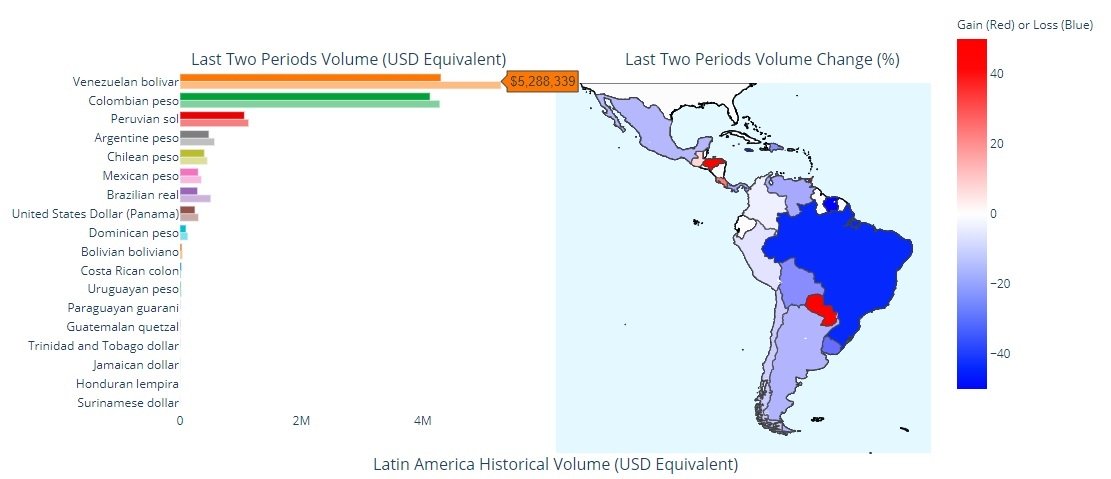 In Latin America, Venezuela is still the leading the Latin American BTC market. Despite having lost almost a million dollars in volume in the last week, its $4.3 million gives it a slight edge over Colombia, which reported $4.1 million in trades during the same period.
But on the other side of the globe, Nigeria saw considerable growth, registering more than $9.3 million in weekly trading volume, 400% more than South Africa, its closest competitor.
Although it is difficult to determine how local traders behave on centralized exchanges, volume on P2P platforms is likely much higher within African countries, according to Useful Tulips founder Matt Ahlborg.
In an interview with the On the Brink podcast, Ahlborg explained that Latin Americans and Africans prefer P2P trading because it reduces commissions and allows for a direct relationship with other customers.