Back to the list
IEO Madness: KuCoin Spotlight Will Host COTI's IEO On June 4th
cryptopotato.com
24 May 2019 08:10, UTC
Reading time: ~3 m
---
COTI has teamed up with popular cryptocurrency exchange KuCoin to launch COTI's Initial Exchange Offering (IEO) on KuCoin Spotlight. As such, COTI will be among the very first projects to be launched on Spotlight, gaining further market traction and raising new awareness.
COTI And Its Long-Term Vision
COTI introduces an enterprise-grade FinTech platform which is geared to eliminate all intermediaries and to empower organizations to build their very own private payment solution. Moreover, it allows them to digitize any currency using its proprietary Trustchain protocol.
Put simply, COTI provides functionalities as robust as those of PayPal and Alipay, while also enabling enterprises to create their own specific rules and to own their payment systems, hence saving time and money while retaining full control over their data.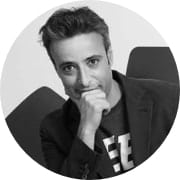 At the same time, COTI's platform is also going to enable companies to create advanced FinTech products which range from stable coins and loyalty programs to payment networks and more.
Cryptopotato was able to get some insights from the CEO of COTI, Shahaf Bar-Geffen. Bar Geffen said that the team supports a thesis that all things are going digital, spanning from media, cars, and marketplaces:
"We'd love to see money becoming digital too. We'd love to see the underlying technology behind money improves. We'd love to be in a world where sending money is as easy as sending an email. Money over IP. We have positioned COTI to be a prime technology to support that change. In 10 years we aim COTI to be the underlying technology behind that leap in the world." – According to Bar Geffen.
COTI IEO Coming to KuCoin Spotlight
COTI's IEO on KuCoin Spotlight will be held on June 4th, 2019. According to the CEO, the project is primed for an IEO because its circulating supply is very low, to begin with, and because its product brings in organic demand for the coin.
However, Bar Geffen also outlined that COTI has managed to secure enough funds already to support its growth and stick to its roadmap:
"We have already secured enough funds to support our growth so we'll stick to our roadmap. We have a good reputation of hitting all milestones, on time, usually with a greater scope than promised. Being well funded naturally helps us with that."
Additionally, the CEO outlined that the timing of the IEO is perfect because the project has managed to keep on signing on new clients and to generate revenues to its network. He also revealed that the upcoming partnerships, as well as client announcements,  will follow soon after the IEO.
KuCoin Spotlight IEOs
| Name | Status | Date | |
| --- | --- | --- | --- |
| Chromia (KuCoin IEO) | upcoming | 28/05/19 | More Infromation |
| Coti | upcoming | 04/06/19 | More Infromation |
Check Out More IEOs
KuCoin Spotlight's Journey So Far
KuCoin Spotlight is among the first IEO platforms, following the launch of Binance Launchpad. So far, the platform has successfully held one initial exchange offering of a project called MultiVAC. During the IEO, MTV tokens were sold at a price of $0.006 per piece. At the time of this writing, MTV tokens trade at around $0.008, which is an increase of around 33 percent.
At their peak, however, MTV tokens were trading at around $0.0125, which marks a more notable increase of around 110 percent.
Another project launched on KuCoin Spotlight was Trias which was held on May 14th. The next one to take place will happen on May 28th and it's called Chromia.
---
Source
---
Back to the list