Binance, the world's largest cryptocurrency exchange by trading volume, completed the Stargate Finance (STG) contract swap on March 17, 2023. The announcement was made by Binance on its official website.
According to the announcement, Binance has successfully completed the STG contract swap and has opened STG deposits and withdrawals. The STG contract swap was carried out at a ratio of 1:1, and all STG balances held by Binance users have been swapped to the new STG contract.
STG price rises
Stargate Finance's (STG) took a positive turn as it surged 15% following a successful contract swap by Binance. It is currently trading at $0.8277, with a market cap of $132 million. Trading volume increased by over 80% over the previous 24 hours. This achievement marks a significant milestone for the project as it seeks to expand its footprint in the decentralized finance (DeFi) space.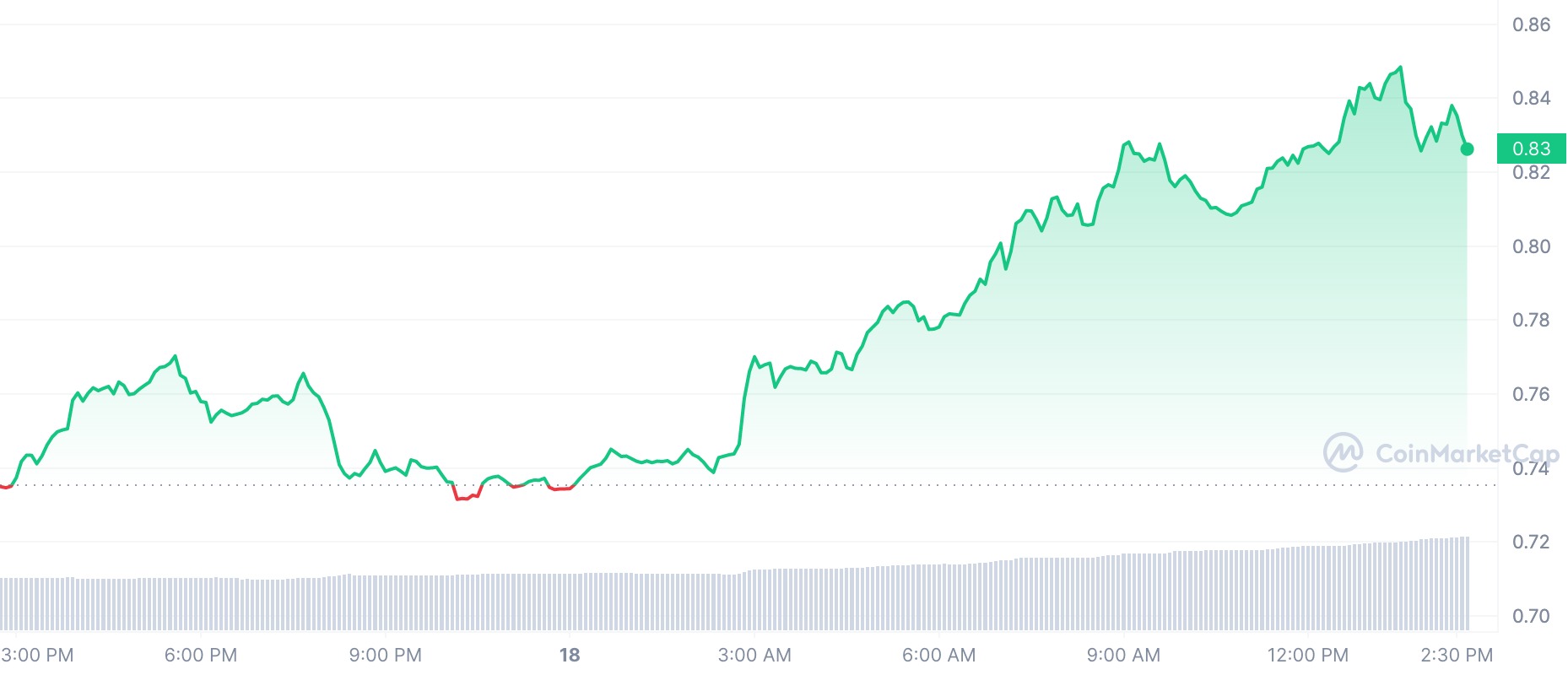 Source: coinmarketcap
Also read: FTX News: Sam Bankman-Fried Faces Investigations Amid New Bail Restrictions
New initiatives by Stargate Finance ahead
The STG token is a governance token for the Stargate Finance protocol, which is a decentralized finance (DeFi) platform built on the Binance Smart Chain. The platform allows users to lend, borrow, and stake cryptocurrencies, as well as participate in yield farming. The STG contract swap is an important milestone for the Stargate Finance protocol as it marks the transition to a new and improved smart contract. The new contract is designed to provide better security and efficiency for users of the platform.
In addition to the contract swap, Stargate Finance has also announced several new initiatives. The platform has launched a new liquidity mining program, which will reward users for providing liquidity to the STG-BNB and STG-BUSD trading pairs on PancakeSwap. Stargate Finance has also announced the launch of a new staking program, which will allow users to stake their STG tokens and earn rewards. The staking program will be launched in two phases, with the first phase set to begin on March 25.
Also read: 186 US Banks Face SVB Like Risk; Crypto Bull Run Ahead?