Back to the list
Monkey Business - BAYC's ApeCoin goes Bananas
bravenewcoin.com
24 March 2022 01:17, UTC
Reading time: ~9 m
---
On March 17th ApeCoin, a native token for the mega-popular Bored Ape Yacht Club (BAYC) and Mutant Ape Yacht (MAYC) NFT collections was launched. In just under a week, it rose to become a top-100 digital asset by market capitalization.
APE was quickly listed for trading on major centralized exchanges Coinbase, Binance, and FTX. APE currently trades at US$12.61, it has a market cap of US$1.63 billion, and its 24-hour trading volume is US$1.72 billion.
Apecoin was initially launched as an airdrop to Bored Ape Yacht Club and Mutant Ape Yacht Club NFT holders. The price of the token has shot up quickly this week, opening for trading on Monday at US$10.96. The token is up ~15% so far this week.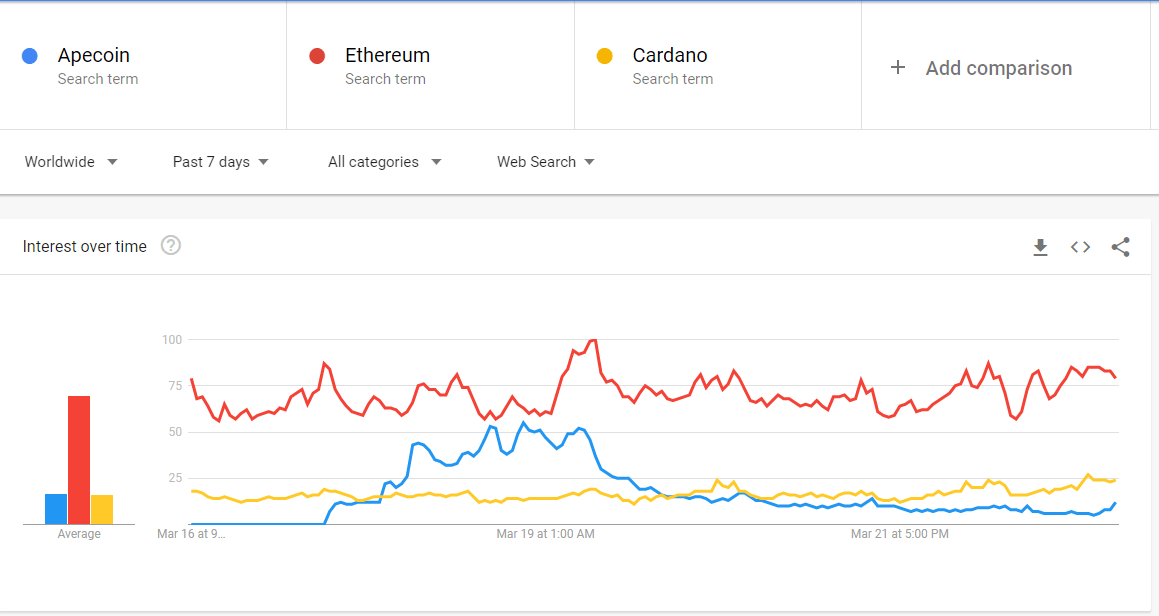 Worldwide Search Interest for the term 'Apecoin' has been comparable to 'Ethereum' and much higher than search interest for the term 'Cardano'. Source: Google Trends.
Other Ape related tokens have also had a surge in popularity because of a perceived association to the Apecoin project. Tokens Apecoin Token (APE) and APE (APE) rose by ~187% and ~496% respectively on March 17th.
# What is the Bored Ape Yacht Club?
Bored Ape Yacht Club (BAYC) is one of the largest and most influential NFT projects in the world. CryptoSlam.io currently ranks it as the 3rd biggest project ever by all-time sales volume, and the largest by 24-hour sales volume.
Famous owners of Bored Apes include Jimmy Fallon, Justin Bieber, Post Malone, Kevin Hart, and Serena Williams. The project is something of a cultural phenomenon and it is a favourite with social media influencers and rappers, NBA players, and DJs.
Bored Ape Yacht Club was created by NFT development house Yuga Labs. Earlier this year, Yuga labs acquired the brand rights to CryptoPunks and Meetbits from Larva Labs. Yuga Labs said the motivation of the purchase was to create derivative products based on the acquired IPs. Yuga Labs has now consolidated two of the biggest brands in the NFT space — Bored Ape Yacht Club and Cryptopunks.
Yesterday, Yuga Labs announced that it had raised US$450 million in funding at a US$4 billion valuation. It is building an NFT empire.
The initial idea behind BAYC was to create art that was more fitting for a bathroom wall than a traditional canvas in a gallery. Over time, this thought developed to where this bathroom became situated inside an exclusive swamp bar or "Yacht club" that could only be accessed by wealthy members.
The Bored Ape collection features profile picture-styled portraits of cartoon apes that are generated procedurally from a master set of properties by an algorithm. Unique properties include fur types, facial expressions, clothing, accessories, and more.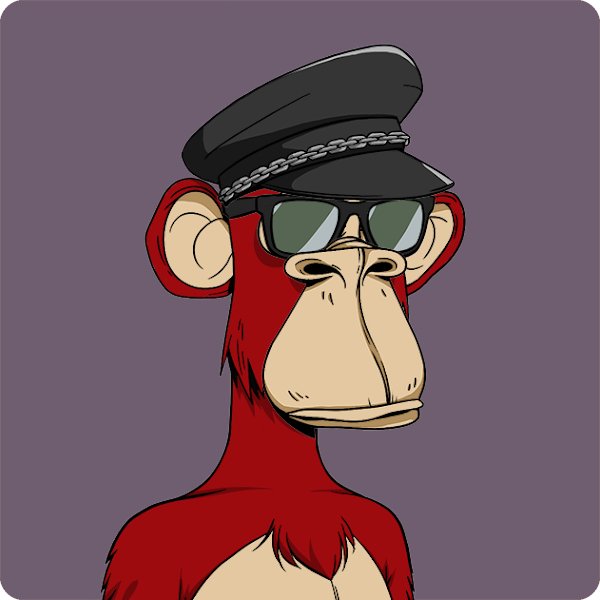 BAYC #1294 (seen above) is owned by American socialite Paris Hilton. Hilton purchased her ape for 119ETH worth ~US$275,000.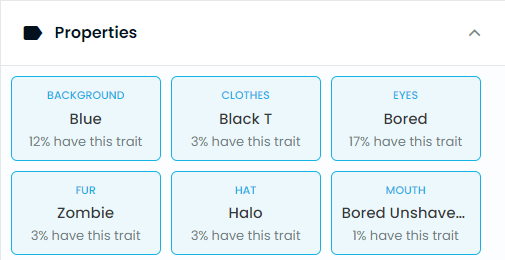 The properties of a Bored Ape. Source: OpenSea
The current floor price for a Bored Ape is a sizeable 101.69ETH or ~US$306,620. There are a total of 10,000 unique Bored Apes.
BAYC and Yuga Labs were started by anonymous creators — Gargamel and Gordon Goner. They were eventually doxxed by BuzzFeed in February 2022. The identities of the project's initial engineers Emperor Tomato Ketchup and No Sass remain a mystery. The lead artist is a female Asian American who goes by 'Seneca'.
The team launched the Bored Ape Yacht Club on April 29, 2021, and each Ape NFT was priced at 0.08 ETH. The collection was immediately popular and sold out within two days. The secondary market began to heat up quickly and as the market for 'profile picture NFTs' began to grow, many crypto investors began to seek out their own Bored Apes as a wealth signal to add to social media profiles.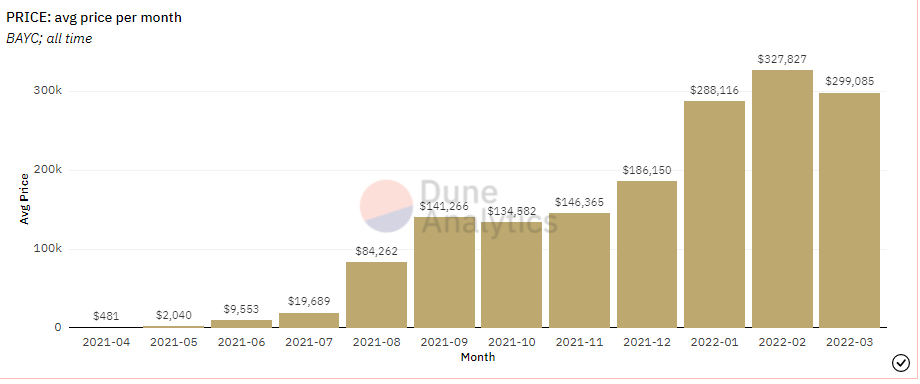 The average price of BAYC. Source: Dune Analytics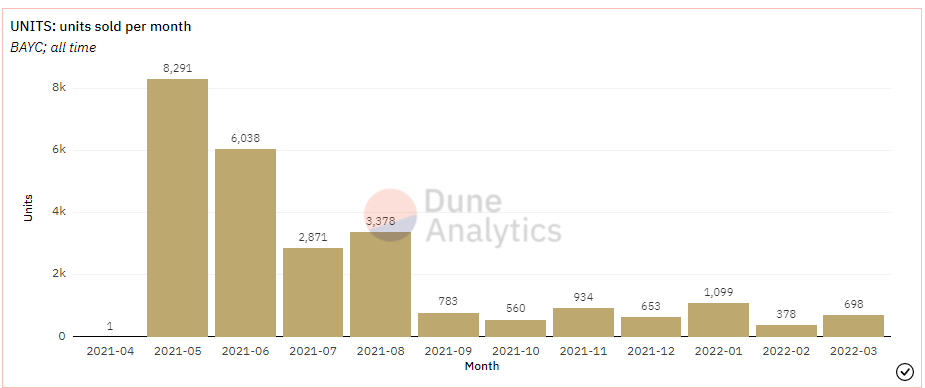 The number of BAYC units sold each month. The secondary market for the collection blew up quickly. Source: Dune Analytics
The name Bored Ape Yacht Club plays on the idea of 'Aping' into cryptocurrency and NFT investments. Aping into an investment is to jump in instinctively without doing any research and based on a hunch. The idea of being 'bored' also appears to resonate with some investors. Cool people are often associated with being cynical and bored.

Beyond giving you a "cool" profile picture there are tangible perks to owning a Bored Ape and being a member of the Yacht Club.
Owners of a Bored Ape have access to merchandise exclusive to them. To buy certain items on the BAYC website, buyers have to sign their ETH wallets to verify ownership of a Bored Ape.
Additionally, owners of Bored Apes have the full rights to commercially use their Apes. They can make T-shirts, mugs, hoodies using the IP of any Bored Ape that they own.
Apecoin isn't the first Airdrop BAYC owners had access to. The entire supply of Bored Ape Kennel Club (BAKC) NFTs was airdropped to BAYC 1-for-1. The floor price for Kennel Club dogs is 7.77ETH or ~US$23,400.
The Mutant Ape Yacht Club (MAYC) is a collection of 20,000 NFTs that are created when a Bored Ape is exposed to a vial of Mutant Serum. Every Bored Ape holder was airdropped a Mutant Serum arbitrarily. When a Bored Ape was exposed to Serum, which cost gas, a MAYC NFT was created.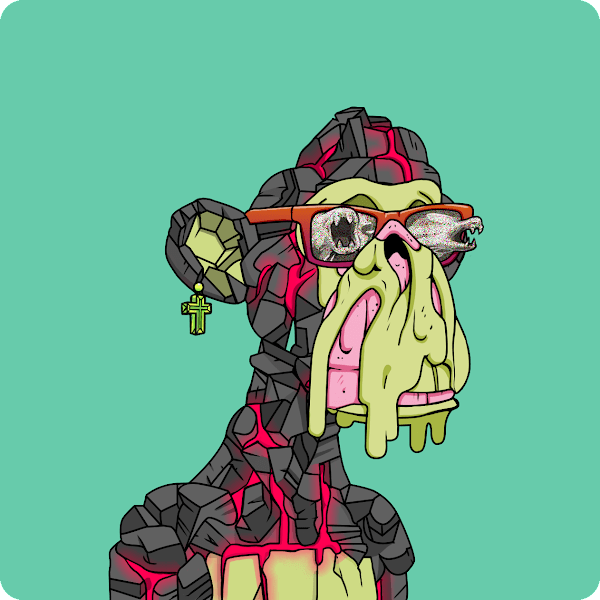 A Mutant Ape Yacht Club NFT
Mutant Serum vials were available in 3 sizes — M1, M2, or M3 (mega mutant). If a Bored Ape is treated with an M1 or M2 serum, the new MAYC would resemble the Bored Ape it originated from. The M3 Serum would create a completely new NFT with unique and rare attributes. The floor for Mutant Apes is currently 21.97ETH or ~US$66,000. Of the 20,000 that can possibly be created by mutating Bored Apes, 18,500 have been created.
Both airdrops have worked out tremendously well for Bored Ape holders because they have received and printed new NFTs while still retaining ownership of their existing Bored Apes. Both the Kennel Club and the Mutant Ape Yacht Club were created by Yuga Labs.
# Apecoin — A new paradigm for the Bored Ape community
Apecoin is an Ethereum based token that is built using the popular ERC-20 smart contract standard. It can be classified as a 'social token'. Social tokens give holders access to a community or Decentralized Autonomous Organization (DAO).
The value of social tokens grows as their communities become larger. For issuers, social tokens offer a tangible tool to reward early backers of a project and offer new backers exclusive rights for yet-to-be-launched initiatives. The Apecoin launch will also be a way to raise new funds to further grow out the Bored Ape ecosystem.
Apecoin was launched by a completely new entity, the ApecoinDAO, and not Yuga labs, the creator of BAYC. This point has been pressed strongly by the initial burst of PR released with Apecoin. It does appear, however, that Yuga Labs is heavily involved in the ApecoinDAO and the creation of the 'DAO' was more for PR and legal purposes. Crypto observers have been quick to call the creation of the Apecoin DAO decentralization theater.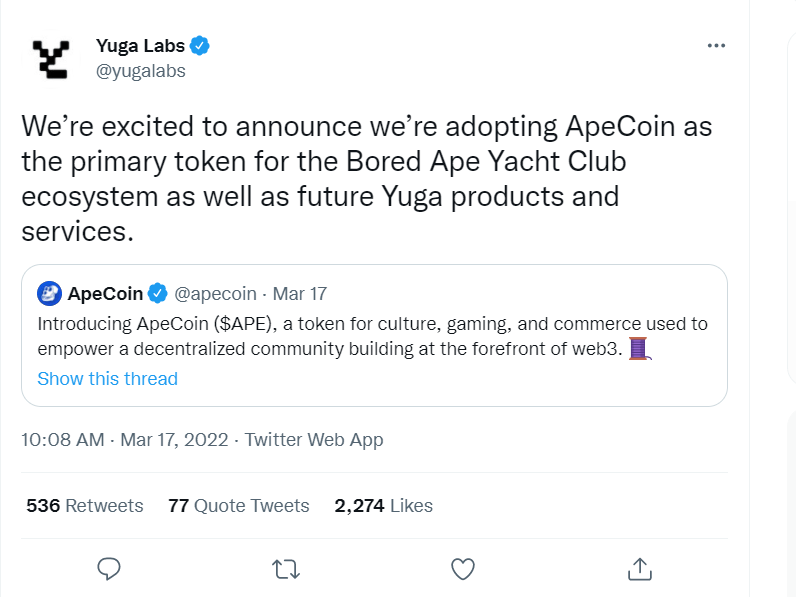 Aaron Brown, a former managing director and head of financial market research at AQR Capital Management, told Bloomberg that the ApeCoin DAO and Apecoin is "a placeholder attempt to capture future potential business under the Bored Ape brand name."
Brown described it as a special kind of SPAC (Special purpose acquisition company) raise. SPACs are when a shell corporation is listed on a stock exchange with the purpose of acquiring a private company, thus allowing the private firm to raise capital publicly without needing to go through the process of an IPO.
"It's closer to a SPAC—money raised today for some possible business to be named later—without the legal protections around real SPACs," he told the media giant. "The project is controlled by a small group of individuals."
The Apecoin DAO is managed by a special council or board. The board's main role is to be the overseers of the foundation, serving the vision of the community and administrating DAO proposals. The initial group of 6 board members will include
* Alexis Ohanian- The co-founder of Reddit
* Amy Wu- Head of Ventures & Gaming at FTX
* Maaria Bajwa- Principal at Sound Ventures
* Yat Siu- Co-founder & Chairman of Animoca Brands
* Dean Steinbeck- President & General Counsel at Horizen Labs
The current board will serve for 6 months before APE holders will then vote for the next board members on an annual basis.
APE can be bought directly from an exchange or can be earnt as an airdrop for holders of Bored Ape Yacht Club or Mutant Ape Yacht Club NFTs. Owner of NFTs from either or both of these collections can claim their free tokens from the official ApeCoin website.
For Bored Ape owners, per NFT they earn APE 10,094 tokens. Mutant Ape owners earn 2,042 tokens per NFT. Owning a Bored Ape Kennel Club NFT on its own does not earn any tokens but a Kennel Club NFT combined with a Bored or Mutant Ape, leads to a bonus allocation.
15% of the total APE token supply will go to NFT holders.
47% of tokens will go towards funding the DAO treasury and providing resources for the project. 25% of these tokens will be released immediately and then the rest will be released on a month-by-month basis.
15% of the tokens will go to Yuga Labs. There will be an Initial lock-up of 12 months on these tokens before they are then are released on a month-by-month basis over the course of 36 months. 10% of the tokens will go to Jane Goodall Legacy Foundation. Dr. Goodall is one of the most noted primatologists in the world.
14% of the token will go to a variety of different early contributors to APEcoin. It has been reported that some of these early contributors are major VC firms like Andreessen Horowitz and Animoca Brands, this has raised concerns that the Apecoin DAO will be controlled by Yuga Labs and a consortium of VCs. The lockup schedule will vary by contributor.
8% will go specifically to the founders of Bored Ape Yacht Club and Yuga Labs. These tokens will initially be locked up for 12 months and then be unlocked monthly for 36 months.
There are some concerns that the APEcoin allocated to Venture Capitalists like Andreessen Horowitz will be prone to selling pressure because of how many other projects the VC firms are involved (they are spread thin). Or, that this distribution schedule will offer too much control of the APECoin to Yuga Labs, its founders, and VC firms (who already own Bored Ape NFTs).
APEcoin will have functionality as a governance token. The token can be used to vote on proposals brought forward by the community to decide the future of the platform or how to use community funds.
There are currently 5 Ape Improvement Proposals (AIPs) that have been submitted, while none of the proposals have any replies, a number of the proposals have numerous likes and views. Two of the most popular proposals, involve creating a staking ecosystem for APE.
Play-to-earn gaming giant Animoca Brands has announced that it will be integrating APE into an existing game. By purchasing an NFT membership pass for Benji's Bananas, players can earn a unique coin that they can later swap for ApeCoin. Benji Bananas is a free-to-play mobile game that is available on the Apple App Store and the Google Play Store.
Another gaming company called nWAY has announced that it is developing a play-to-earn game based on the BAYC. A Florida-based brewery has also stated that it will accept, and even include discounts for payments made in APE. Other Crypto and NFT centric firms also appear ready and willing to APE payments.
---
Source
---
Back to the list