Back to the list
Algorand Price Prediction: 4 Functionalities
www.cryptopolitan.com
31 December 2021 18:50, UTC
Reading time: ~11 m
---
If you are thinking of investing in a cryptocurrency, Algoraland is one of the best choices you can make. However, it is not just enough to hold the ALGO cryptocurrency in high esteem. The coin has to perform up to expectations. You have to look at the cryptocurrency price prediction, its expected minimum price, and what it brings to the table in terms of offers. For Algorand, let's see what the benefits are. This article will discuss the performance of the ALGO token in the market and the Algorand price prediction for the coming years.
3.
Algorand price prediction by market experts
4.
How has Algorand performed so far?
5.
What determines the price of Algorand?
About Algorand
Algorand is a smart contract platform as well as a digital asset. Algorand's cryptocurrency is called ALGO. ALGO operates with the Proof of stake (PoS) protocol and involves its stakeholders in consensus processes. Algorand is decentralized, scalable, and secured, making it an excellent choice for people who prioritize autonomy and security. It promotes transparency and accountability.
It's the world's first permissionless pure proof of stake blockchain with four key functionalities at the layer one level:
Algorand standard assets that can represent fungible and non fungible assets
Smart contracts – stateless and stateful implementation
Atomic transfers – supporting all Algo assets and Algo standard assets and allowing for multi-party transfers.
Rekeying – the ability to change one's private spending key without changing the public key.

Algorand Price Prediction 2021 and beyond
Algoraland is a forkless chain, as apparently there is enough flexibility built into the layer one protocol that this will be sufficient to allow for any future developments.
The Algorand network operates at a satisfactory level of efficiency as it can process up to 1 million transactions a day and does so at a fast pace. The charges on the ALGO coin are fair. It is one reason why most investors are pitching their tent in the Algorand camp. Algorand was founded by Silvio Micali.
But, these factors are not enough to determine if you want that investment advice about a cryptocurrency. You need to check the Algorand price prediction to determine if it is a good investment.
ALGO use cases can be found here.

Algorand Price Prediction 2021 and beyond

Algorand Overview

Algoraland Overview
Coin
Symbol
Price
Marketcap
Change
Last 24h
Supply
Volume (24h)

ALGO
$

1.71

$

10.88 B

1.44%

6.37 B
$

510.55 M

Algorand Network & Signals
GALAXY SCORE
The Galaxy Score indicates how healthy a coin is by looking at combined performance indicators across markets and social engagement. Display the real-time Galaxy Score of any coin.
ALGO price prediction
Experts have put forth several Algorand price predictions for the next few years. Expert who predict the Algorand price have some criteria that they use. They use factors like the trading volume, moving average, and market cap, and beginning price to determine their Algorand forecast. USD predictions and averaged price over the years can also play a part.
With this data, they can put forward an accurate maximum price or minimum price in their forecast. Let us take a look at the Algorand forecast.
Algorand price prediction 2021
As we entered this year 2021, ALGO came on board at the value of 0.37$ as it emerged from a bearish trend. As the week rolled by, the ALGO crypto rose to $1.71 before sliding downwards again in mid-February.
If the market's bearish trend continues, the average Algorand price might slide further down the ladder and get as low as $0.30. However, the ALGO forecast is not all gloomy and dark.
If the Algorand platform is improved to serve its users better, it might boost the price action of the Algorand coin. If positive steps are taken to improve the offers that come to the table, the coin might be worth as high as $4.98 by October, $5.19 by November, and $5.39 by December 2021 as said by ProvisioniBitcoin.
Algorand price prediction 2022
The 2022 Algorand price is also positive. The price of Algorand has been projected to be as high as $5.30 at the beginning of 2022. However, if the platform and user base are improved, it might draw favorable dealing stead. On the positive side, the Algorand coin might increase in its worth and command up to $6.02 per one in the cryptocurrency market by end of 2022 as ProvisioniBitcoin predicts.
Algorand price prediction 2023
The Algorand forecast predicts a rise from now till 2022, and the ALGO price will go even higher by 2025. If there is an improvement, users will be drawn to the platform. Marketers with collaborations and juicy offers may look its' way.
As ProvisioniBitcoin predicts, Algorand will reach 4.17 USD in the month of January 2023 and 5.61 USD by the end of 2023.
Algorand price prediction by market experts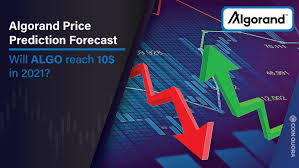 Algorand Price Prediction 2021 and beyond
Several expert analysts have predicted the price of Algorand. Here are some of them:
DigitalCoinPrice
DigitalCoinPrice has predicted that ALGO as 2021 draws towards the end, the average price of Algorand will be $3.16. This price is predicted to be on the rise and amount to $6.2 by 2025.
WalletInvestor
WalletInvestor asserted that Algorand is a smart choice for any long-term investor. This prediction means that the asset will perform excellently with the passage of time and not negatively. The Algorand price prediction puts it at $2.330 towards the end of 2021. This price prediction says it could go higher to $5.4 92by 2025.
Longforecast
Longforecast has forecast the future price of ALGO to improve and be worth more than it does now. Its price prediction puts ALGO within the range of $2.96 and $3.40 towards the end of 2021. It also predicted that towards the middle of 2025, Algorand would be worth the high price of $5.86 to $7.28.
CoinArbitrage
CoinArbitrage is another platform with an Algorand prediction using time. It predicted that ALGO would be worth $1.79 as 2021 comes to an end and will move higher up to $8.79 by 2024.
Coinpedia
Coinpedia believes that although Algorand started the year 2021 on a low-key, selling for $0.37 per coin, it can do better and be worth up to $18 at the end of the year. This can happen if the community makes some development steps and attract marketers and enthusiasts.

Price Prediction Algorand by Coinpedia
Giving that Algorand has an impressive offer of scalability and additional security, marketers will be interested in it. So, you might want to keep those coins in your Algorand wallet for a little while still.
How has Algorand performed so far?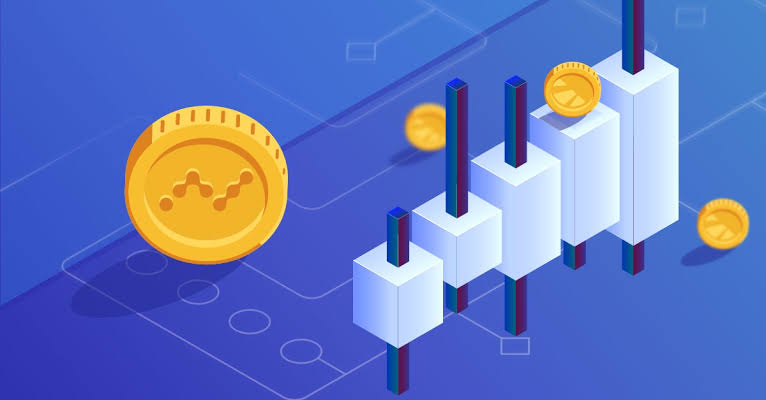 ALGO price prediction
Aside from the predictions so far, you can know more about this cryptocurrency if you know its history in market sentiment. Coinmarketcap has stated that Algorand started with a trading value of $2.89,
On 29th June 2019, but went on a downward spill, hitting $1.43 towards the end of July. It continued on this downward movement, and by September, it was worth $0.18. the price fluctuated, and it ended the year with $0.23 worth.
In January 2020, the price of Algorand was $0.21, but as February drew to an, it moved up to $0.45. While on this price, some persons might have been optimistic about a continued upwards movement trend, but with the effect of the covid-19 outbreak, the price slumped to $0.12 in the middle of March.
All hope is not lost, as these kinds of fluctuations are common in the crypto world. As expected, the price of ALGO went up, selling for $0.65 in August. Still fluctuating, ALGO finished the year selling at $0.33 in December.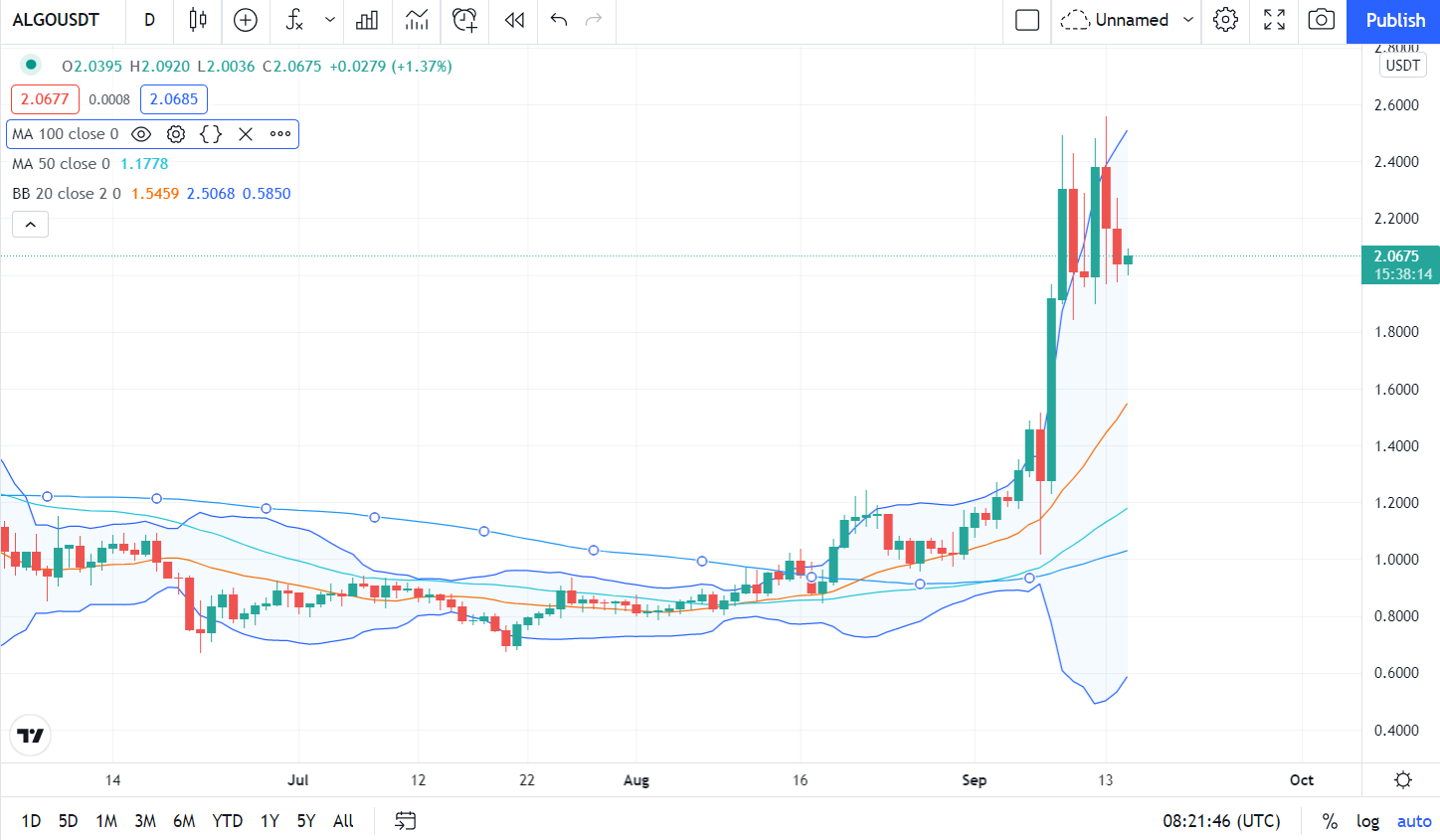 ALGO resistance level and technical analysis on the chart by TradingView
From the data above, the current price of Algorand is $2.05. It has proved to be a profitable investment since the start of 2021, rising more than 600 percent in a year alone. ALGO prices will continue to rise with price variations being possible. It can be seen that the digital currency is trading above the key Moving Averages on all cryptocurrency exchanges.
What determines the price of Algorand?
How high can Algo price go? Most opinions have it at $3-$5. But it could go up to 5 – 6 $ too. What is your opinion? Some factors are responsible for the price of Algorand.
Tech Updates
With every update in the technological offer of Algorand, investors, marketers, and enthusiasts will show more interest in it. The thing is that people are drawn to what serves them. If there is a catch to anything, it will definitely improve interest in it. For instance, in 2020, there was a surge in the price behavior of Algorand when it introduced Algorand 2.0. Algorand 2.0 brought atomic transfers, layer-one smart contracts, and tokens to the table.
The Algorand community partnered to develop a digital asset miner, Algomint, and Skybridge with other enterprises. This co-operation and improvement can put the platform and its coin on the map and garner more attention.
Partnerships
With partnerships comes extension and more exposure. A partnership is always good for every venture, even in the crypto space. Since the foundation runs Algorand, there is the expectation that it will have meaningful and impressive partnerships that will move the platform forward. Looking at the rate with which Algorand Foundation strikes partnerships, it is on the road to improvements.
One very impressive partnership Algorand brings to the table is the VitalPass, as it partners with Auna Ideas in South America. The crux of the project is to track efforts towards vaccination in the region using the Algorand blockchain. The asset has become more accessible to international investors with the efforts of Osprey Fund Management. Another one is ANote's Music Marketplace that will incorporate it in its music distribution to assist artists.
These partnerships emerged in a short time. With more partnerships, this platform is sure to draw people in. And the consequential effect will see the cryptocurrency having an impressive boost.
Decentralization
If there is one area where blockchain technology has the upper hand over traditional operations, it is in the decentralized finance is introduced. DeFi is already popular and has drawn attention to itself. Platforms keying into this innovation are the talk of the town. DeFi products come with several applications that enhance each protocol, making it more usable and satisfactory.
Algorand has been listed among the non-Ethereum platform to benefit from the hand of favor Balance is extending with its AMM. With Algorand becoming a decentralized exchange, there is bound to be a surge in the price of its native coin as the platform draws more users and marketers.
Social media posts and trending news
Conversations and posts on social media can influence the price of a cryptocurrency. Whatever is trending on social media will trend in the real world. If a user posts anything on social media, whether positive or negative, it will have people reacting immediately, and this reaction will be visible in the price of the currency.
Social media like Facebook, Instagram, Tik-Tok, Twitter, and even WhatsApp will influence the price of a cryptocurrency. Most crypto enthusiasts and investors are on social media. If there is a bearish trend or otherwise in the crypto market, you most likely will hear about it on social media. Even people who do not have an interest in crypto will know what is happening there because they will get updates on WhatsApp statuses and Twitter posts, among other social media platforms.
The latest news about a cryptocurrency will also influence the price it will sell at. If another platform maliciously releases fake news about a token, it might affect it negatively. That is why it is important to always verify information about a token before making any move.
Updates and information from a crypto platform can spread more with the help of social media. If the platform releases an update, it will trend on social media, and the expected reaction from the masses will also trend. All of these will affect the price of the token depending on the nature of the information.
One reason why FOMO thrives is because of social media. If someone posts something spicy about a token, everyone will want to be a part of it. This is what drives the FOMO. Investments made with the fear of missing out are not the best because they are driven by strong emotions more than carefully thought-out reasons.
Web contents also drive the sales of a cryptocurrency. If there is a write-up that glorifies a token and predicts a bright future for it, it will spur the interest of investors, traders, and even crypto enthusiasts. However, if the article is a warning on the dangers of investing with a cryptocurrency, it will not be to the advantage of the cryptocurrency.
For Algorand, there are several reasons why an investor can look its way. The platform has a lot to offer, and the token has an impressive future giving the predictions.
Conclusion
Algorand ALGO price has always fluctuated like that of other cryptocurrencies. Algorand price forecast over the years shows that the token is set to do better than it has done so far. Predictions have shown that if there could be an improvement in their offers, the token could hit a higher Algorand price every year. So far, the market capitalization, Algorand price trend, and platform offers, including the partnerships, have been impressive, but they can be better. Investing in this token is a smart move.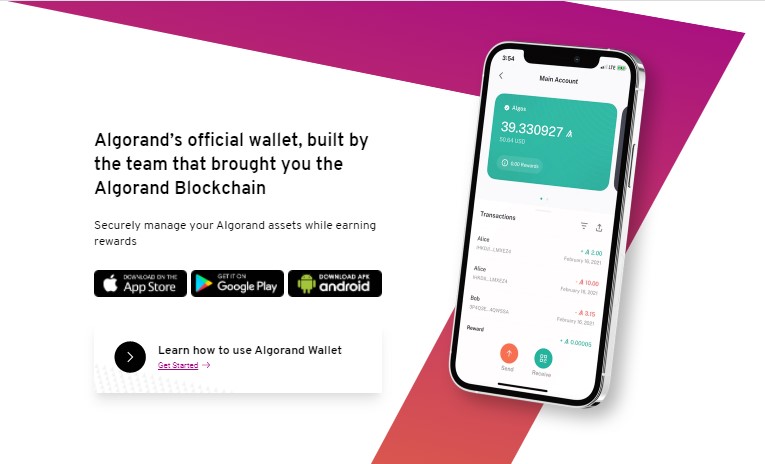 ALGO Blockchain network
Disclaimer. The information provided is not trading advice. Cryptopolitan.com holds no liability for any investments made based on the information provided on this page. We strongly recommend doing your own research and/or consultation with a qualified professional before making any investment decisions.
---
Source
---
Back to the list