DWF Labs, one of the important market makers in the cryptocurrency market and attracting attention with its investments, continues to purchase altcoins.
At this point, the popular cryptocurrency platform Lookonchain shared that DWF Labs received 100,787 FRONT (worth $44,000) from Binance.
With the latest acquisition, the number of FRONTs held by DWF Labs increased to 799,979 and its value increased to $ 351,000.
"DWF Labs just withdrew 100,787 FRONT ($44,000 worth) from Binance.

He currently holds 799,979 FRONT ($351,000 worth)."
He added that Lookonchain DWF Labs recently acquired FRONT again. Accordingly, the company received 299,092 FRONT (worth $127,000) from Binance.
DWF Labs(@DWFLabs) withdrew 100,787 $FRONT($44K) from #Binance again just now and currently holds 799,979 $FRONT($351K).https://t.co/x6xugYFZrI pic.twitter.com/K3bxEKWdCz

— Lookonchain (@lookonchain) September 26, 2023
It was seen that FRONT, which had an increase of up to 10% in the last hours, coincided with the approximate purchasing hours of DWF Labs. FRONT is trading at $0.462 at the time of writing.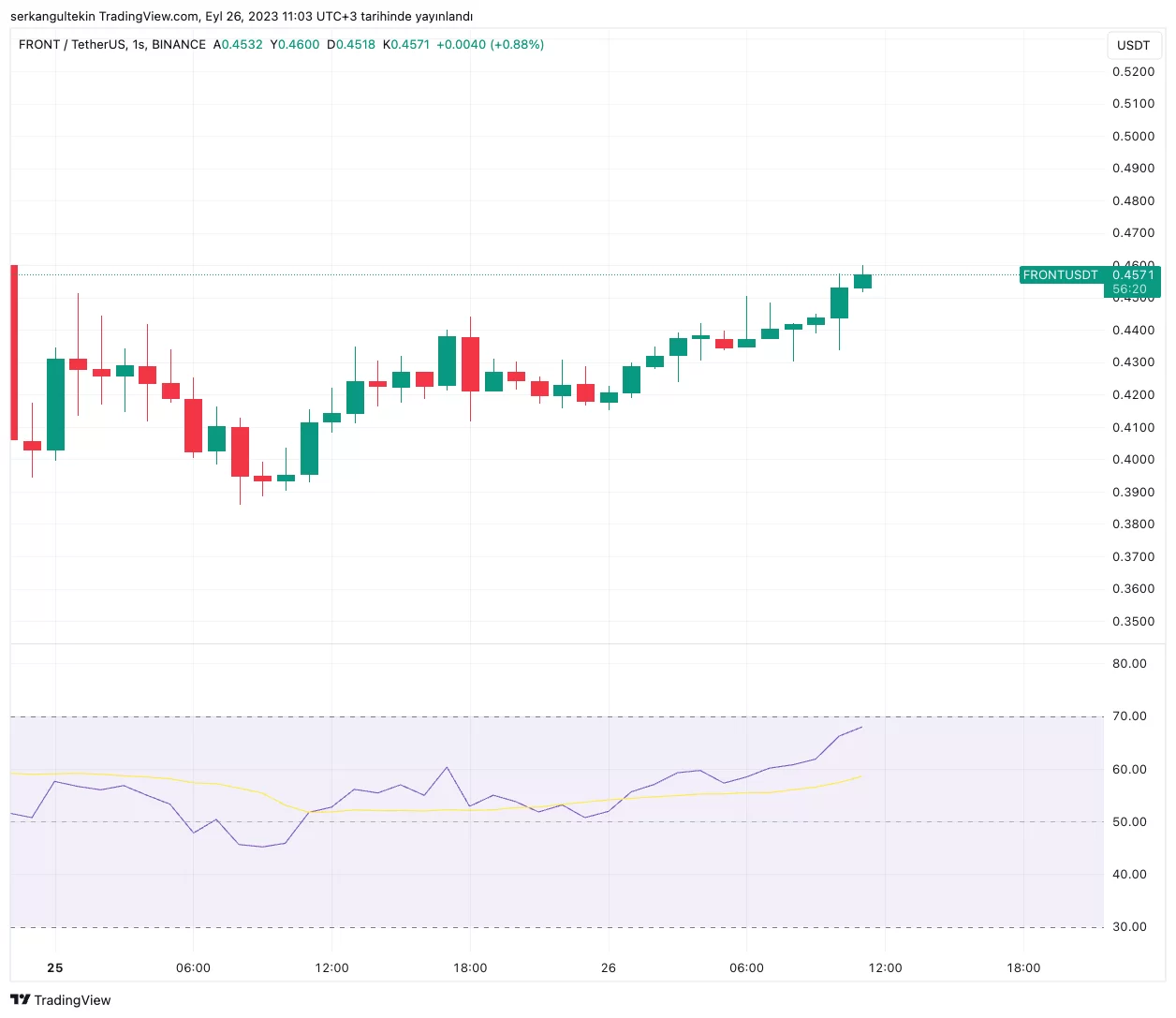 *This is not investment advice.