On September 20, Stellar, a blockchain platform designed to facilitate fast and low-cost cross-border transactions using its native currency, XLM, will release the testnet upgrade of Protocol 20. With this launch, the protocol prepares for the eventual mainnet activation of the Soroban smart contracts platform.
Stellar Prepares For Protocol 20 And Smart Contracts
According to a document on September 18, the testnet upgrade aims to release candidate versions of Stellar Core and Horizon. Stellar is a blockchain network and relies on a network of nodes for transaction validation and to ensure the network is secure. Validators running are kept in sync using the Stellar Core since it acts as the backbone of the entire network, safeguarding the integrity of the blockchain.
Stellar Horizon is an interface that simplifies interaction between applications and developers with the mainnet through APIs. By eliminating the complexities of interacting with the blockchain, Horizon makes it easier for users to deploy applications.
Once the stable version is released, Validators will vote on the day when tested upgrades are integrated into the mainnet. The blockchain developer has acknowledged that the Protocol 20 upgrade will bring about new settings, which will require more discussion and adjustments through voting. The Stellar Network will provide a timeline for implementing these changes before rolling them out on the mainnet.

Soroban And The $100 Million Incentive
Stellar describes Soroban as a smart contracts platform designed for "scale and sensibility" and "integrates with and works alongside the existing Stellar blockchain." The portal is currently being tested in Stellar's testnet, Futurenet.
Stellar claims that some of the network's core features, such as multi-core scaling and an optimized fee model, make their smart contracts superior since all the "pesky serialization loops" have been eliminated. Unlike Ethereum layer-2 platforms like Arbitrum or Polygon, which operate separately, Soroban will fully integrate with Stellar and remain open source.
The Stellar Development Foundation rolled out a $100 million Adoption Fund to incentivize Soroban adoption. This program, they explained, is an "umbrella for many programs that support all levels of Soroban adoption, some of which have launched and some of which have yet to launch."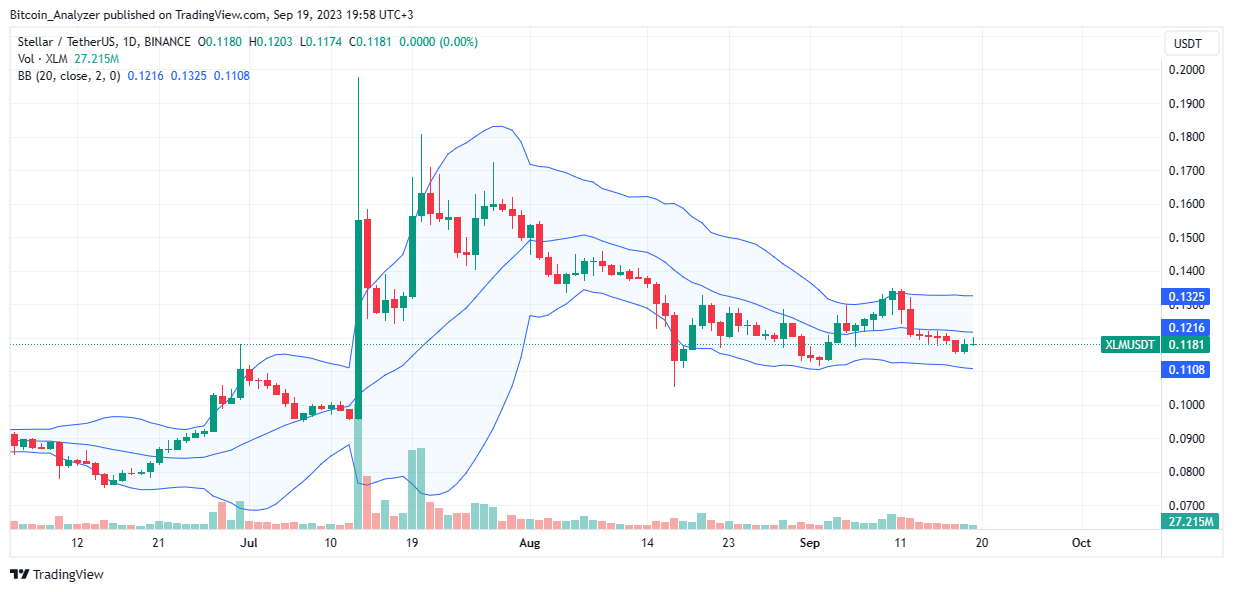 XLM prices are firm and have been one of the top-performing assets in the past three months. To illustrate, the coin surged from $0.08 in June and more than doubled, reaching $0.18 in late July.
However, the coin has since retraced, dumping by around 40%. However, the uptrend remains looking at the candlestick arrangement in the daily chart. Whether this upgrade will support XLM is yet to be determined.
Feature image from Canva, chart from TradingView