Airdrops are a popular marketing tactic used by blockchain projects to reward early adopters, attract new users, and promote their token. By participating in airdrops, you can get free tokens just by completing simple tasks like following the project on social media or joining their Telegram group.
In this guide, we'll cover everything you need to know about the best crypto airdrops, including how they work, how to participate, and where to find them.
Before diving further, here are some of the best crypto airdrops available in 2023:
Blur – Airdrop rewards for NFT users
Pendle – Farm free PENDLE tokens with your BNB and USDT
OP Names – Free NFTs for Alpha Testnet users
Binance Bitcoin Button – 1 BTC airdrop for the winner
LooksRare – Season 2 airdrop for NFT collectors
Camino Network – Complete quests to unlock CAM airdrop rewards
Neutron – NTRN airdrop for eligible users
Hexhash – $100,000 HEXH airdrop for early adopters
DISCLAIMER: This is not investment advice. The information provided is for general information purposes only. No information, materials, services and other content provided in this article constitute a solicitation, recommendation, endorsement, or any financial, investment, or other advice.
8 best crypto airdrops: Examining the top airdrop crypto projects for 2023
Crypto airdrops are a marketing strategy used by blockchain projects to distribute free tokens to their community. Airdrops can be used to reward early adopters, attract new users, and generate buzz around a project. With that in mind, here are the best airdrops currently available to crypto enthusiasts.
1. Blur – Airdrop rewards for NFT users

Blur is an Ethereum-based NFT marketplace that was launched in October 2022 and has quickly become the leading platform for professional traders. It has over 60% of the NFT trading volume market share and sees more volume than OpenSea. Blur is known for its low fees, high speed, and unique features such as NFT floor depth charts, collection sweeping, NFT analytics, and more.
Blur also has an aggregator platform that combines NFTs from other marketplaces into their interface and a lending protocol that allows users to borrow and lend NFTs. Blur is backed by Paradigm, a research-driven technology investment firm, and has its own governance token, BLUR, which gives users voting rights.
A large reason why Blur has managed to climb to the number one spot among NFT marketplaces so quickly lies in its airdrop program, which rewards NFT users with BLUR token airdrops for simply using the platform. Currently, the second season in progress, which allows users to climb the leaderboard by buying and selling NFTs, and participating in other activities on the platform.
2. Pendle – Farm free PENDLE tokens with your BNB and USDT

Pendle is a decentralized finance (DeFi) protocol for yield trading. The Pendle protocol splits yield-bearing assets into two assets – a principal token (PT) and a yield token (YT). With Pendle, users can maximize their yield by increasing exposure during bullish runs or hedging against decreasing yields during bear periods. Fixed yield, long yield, or a mix of the two strategies are available to Pendle users.
The protocol implements a utility and governance token called PENDLE. The token incentivizes liquidity, provides voting rights, and gives holders the ability to earn a share of fees generated by the Pendle protocol.
Pendle is currently featured on Binance Launchpool, a crypto investment platform that allows Binance users to stake their tokens to provide liquidity for new projects, and in turn, receive token rewards. The Pendle Launchpool will distribute 5 million PENDLE among participants staking their BNB and USDT digital assets. The Launchpool campaign for Pendle will last until July 28.
3. OP Names – Free NFTs for Alpha Testnet users

OP Names, or Optimism Name Service, is a Web3 service that allows users to control their digital identity easily. It is designed to work similarly to Solana Name Service in that users can set their unique name and control aggregated identities.
Eventually, Optimism Name Service aims to bring a Web3 Name Card, NFT, DAO, and decentralized hosting to life. At the moment, the service is still in the early stages of development, with the Alpha Testnet just having launched recently.
In order to join the OP Names airdrop, you need to head to the OP Names Alpha Testnet page and then switch to the Goerl testnet after connecting with your wallet. After that, you need to join the beta tester program and follow OP Names on Twitter. After doing all that and switching to the Polygon network, you'll receive two NFTs to your wallet.
4. Binance Bitcoin Button – 1 BTC airdrop for the winner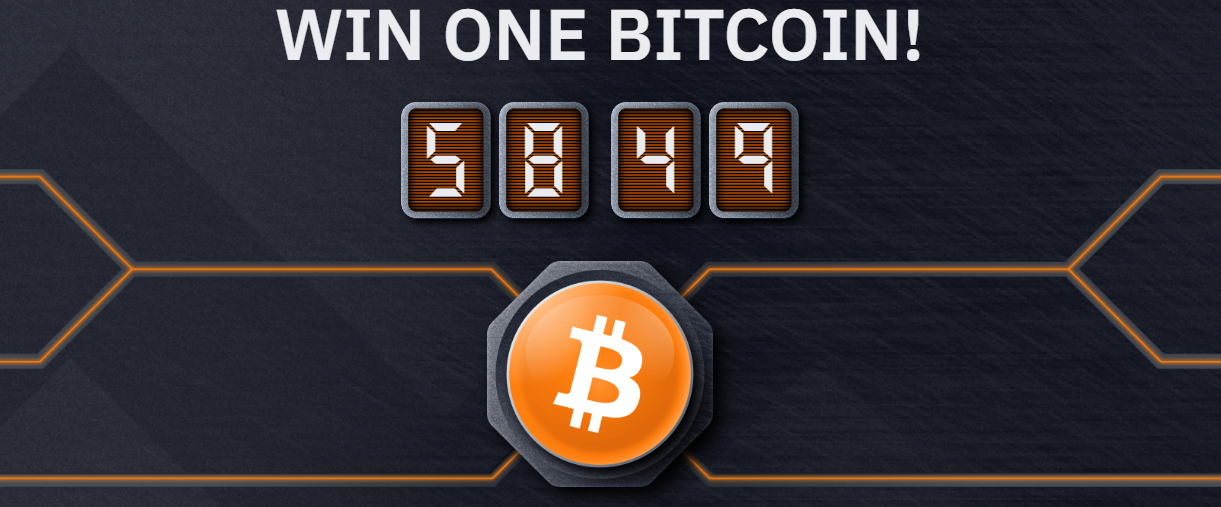 Binance Bitcoin Button is a simple game organized by Binance that allows registered users to win 1 BTC. The rules are simple – the last person to click on the Bitcoin button before the timer reaches zero is the winner.
However, there are additional caveats when it comes to the game. Users can earn extra clicks by completing various tasks. In addition, the timer doesn't count down in a linear fashion but instead fluctuates somewhat randomly, which makes it far more difficult for players to predict when the timer will reach 00:00.
According to the game's rules, Binance will get in touch with the winner of the game within 14 days after the game ends. If you don't yet have an account, make sure to register a free account on Binance for your chance to win 1 BTC.
5. LooksRare – Season 2 LOOKS airdrop for NFT collectors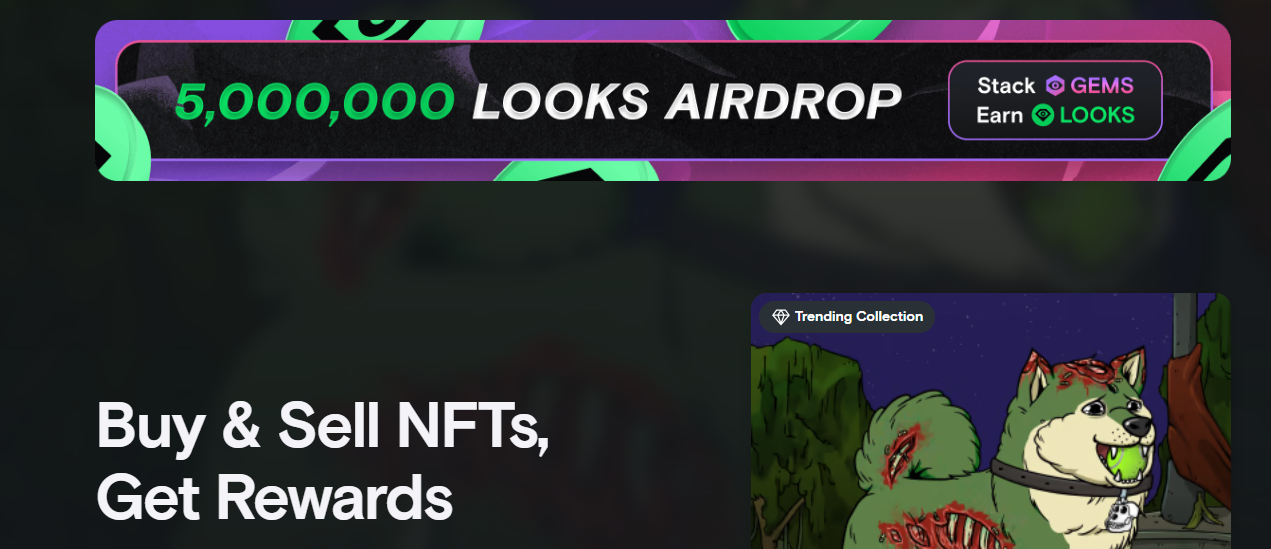 Launched in 2022, LooksRare is a decentralized NFT marketplace that rewards users for trading and listing digital items on their platform. The rewards incentive for trading has attracted many users to the platform, and by late 2022, LooksRare controlled a bigger share of the NFT market than the multi-year leader in the space, OpenSea.
It is worth noting that the rewards incentive for trading NFTs has generated a lot of inorganic traffic and accusation of wash trading. That said, seasonal LOOKS airdrops have been a source of extra income for a lot of LooksRare users over the past couple of months.
LooksRare is currently running the second season of the rewards program, airdropping 5,000,000 LOOKS tokens to high leaderboard finishers.
6. Camino Network – Complete quests to unlock CAM airdrop rewards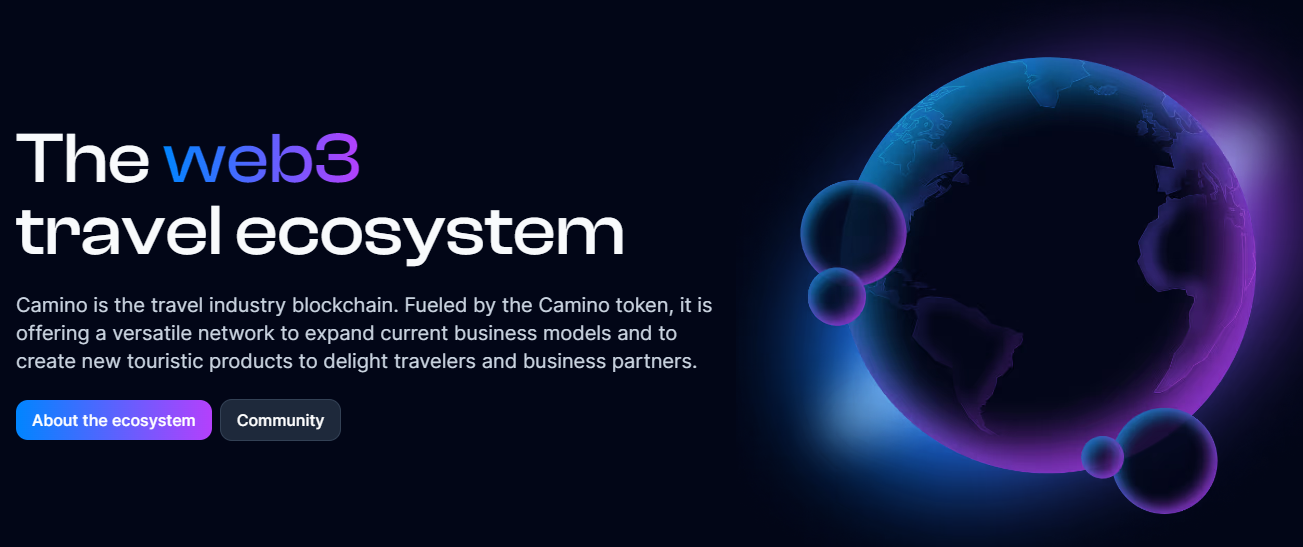 Camino Network is a Layer 1 platform that aims to provide blockchain solutions for the travel industry. Camino is EVM compatible and supports Solidity, which enhances the chain's interoperability.
As a part of its promotion to reward users of the platform, Camino is running a promotion that will reward the 100 highest leaderboard finishers with CAM token rewards. In order to climb the leaderboard, users must complete various quests from the Zealy quest board, including joining different social media channels, creating a Camino wallet address, and more.
If you want to participate in the CAM airdrop, make sure to connect your Camino wallet address to your Zeally profile.
7. Neutron – NTRN airdrop for eligible users

Neutron is a smart contract platform secured by the Cosmos Hub. "Neutron lets smart contracts leverage bleeding-edge Interchain technology with minimal overhead," described their platform the Neutron team.
As a part of the Cosmos Hub proposal #72, the users agreed to allocate $20,000,000 worth of NTRN to early ATOM stakers (about 7% of the total supply of NTRN). This means that the Neutron airdrop is a retroactive one, also called a "retrodrop", with only the early users being eligible for rewards.
In order to check your eligibility for the airdrop, check the Neutron Airdrop page and connect your wallet. After that, you will be notified about your airdrop balance. The period until users can claim their Camino airdrop is ending in early September 2023.
8. HexHash – $100,000 HEXH airdrop for early adopters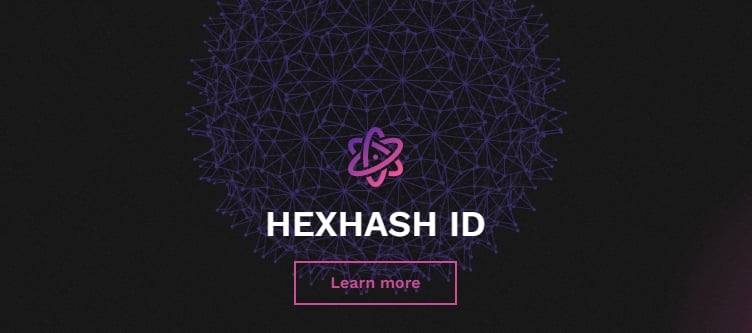 HexHash is a Web3 infrastructure company that aims to enhance the way credential data networks currently operate. The team's mission is to provide developers with the necessary tools and resources to increase the adoption of crypto.
In addition to developer-focused initiatives, Hexhash is pursuing various learn and earn programs as well, designed to build a community of users eager to learn about blockchain technology and cryptocurrencies.
To this end, HexHash is running an exclusive $100,000 promotion that aims to distribute 1 million HEXH tokens among participants. To participate in the promotion, you need to fill out the airdrop form and complete 4 social tasks that are listed.
Where to get the latest crypto airdrops?
One of the easiest ways to stay on top of the latest airdrops is to use specialized crypto airdrop sites. AirdropAlert, Aidrops.io, AirdropMob, AirdropKing.io, and AirDropBob, are generally considered the 5 best airdrop websites.
Each of the above-mentioned crypto airdrop platforms provides various features, so it might be a good idea to try them out before settling for your favorite.
Can you make money from crypto airdrops?
Yes, it is possible to make money from crypto airdrops. A crypto airdrop is a distribution of free cryptocurrency tokens or coins to the wallets of existing holders or users of a particular blockchain project. Airdrops are usually used as a marketing strategy to create awareness and promote the adoption of a new cryptocurrency project.
Once you have completed the required tasks, the cryptocurrency tokens or coins will be deposited into your wallet. You can choose to hold on to these tokens or coins in the hope that their value will increase in the future, or you can sell them immediately on a cryptocurrency exchange to make a profit.
Is it safe to participate in crypto airdrops?
Participating in crypto airdrops can be safe, but it also carries some risks. It is important to note that not all airdrops are genuine, and some may be scams. Therefore, it is essential to do your own research and ensure that you are participating in a legitimate airdrop from a trustworthy project.
To minimize these risks, it is important to do your due diligence before participating in any airdrops. Research the company or project behind the airdrop, and be wary of any requests for personal information or private keys. It is also important to keep your cryptocurrency assets secure by using a reputable wallet and enabling two-factor authentication.
The bottom line: Participating in crypto airdrops allows you to earn free crypto
Cryptocurrency airdrops are one of the most popular ways of earning free crypto, but they are not the only way. Cryptocurrency faucets are another method for earning free crypto and using them to test various dApp use cases. Solana faucets and BNB faucets are among the most popular, for instance.
If you are interested in non-fungible tokens (NFTs) specifically, you can check our article on how to get free NFT drops, which covers everything from airdrops to NFT calendars, and more.