Arbitrum's decentralized governance plan is off to a rocky start after the Foundation started selling ARB tokens for stablecoins ahead of the community ratification.
The Arbitrum Foundation had sold 50 million tokens from the 750 million ARB tokens it allocated itself before requesting authorization from the community.
Arbitrum Foundation Sold ARB (Source: Etherscan)
In an April 2 blog post, an employee of the Foundation tried to clarify its actions.
AIP-1
In March, Arbitrum airdropped its users with its token and announced plans to switch to decentralized governance. Before the announcement, the Foundation had made some decisions, including allocating 7.5% of the total token supply to itself.
The Arbitrum Foundation launched the Arbitrum Improvement Proposal (AIP-1) to ratify these decisions. However, issues arose after it was revealed that the Foundation did not wait for the vote outcome before selling the tokens. The vote will end on April 3, but an overwhelming majority of the community, 70%, have voted against it.
Arbitrum's Foundation Response
Patrick McCorry explained that the Foundation sees the AIP-1 proposal as mere ratification. According to him, this was why it started using the tokens in the interest of the DAO, including converting some ARB tokens into stablecoins.
McCorry said setting up a DAO creates a chicken and egg problem. In this case, certain parameters require a decision before the DAO is even formed.
Going by McCorry's explanation, AIP-1 is not a vote but a way to inform the community about decisions already taken. He added that AIP-1 gives the Foundation some blank check powers because they're fundamental for the network to retain its competitive edge.
Community Lashes Arbitrum
Meanwhile, several crypto community members have criticized the Foundation's actions, with some suggesting they buy back the sold tokens.
Crypto investor Zaheer said the Foundation has only one way of repairing its reputation. According to Zaheer, the Foundation should submit a "proposal to rebuy the sold ARB and issue a new proposal for the DAO to determine how, when, and how much ARB will be sold for the foundation."
Zaheer added:
"If they double down and continue selling after the community clearly voted against, all goodwill in the near term will be dead."
Meanwhile, the Foundation's action has negatively affected ARB's price performance. The token has declined 10.79% in the last 24 hours to $1.17 as of press time, according to BeInCrypto data.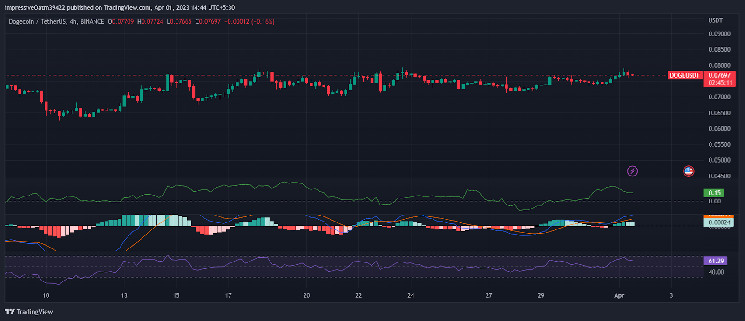 ARB Price Performance (Source: BeInCrypto)