Litecoin (LTC) is emerging among the most preferred cryptocurrencies for use in online shopping as digital assets get entrenched in the e-commerce space.
In 2022, Litecoin was the fourth most utilized cryptocurrency as a payment option for online shopping, research by crypto payment processor CoinGate shared with Finbold on March 1 indicates.
The report stated that the use of the 13th-ranked cryptocurrency by market cap has been rising since June 2022. For instance, as of December last year, the payments involving LTC hit 7,968, a change of over 11%, from June, the lowest performing month at 6,717 orders.
On Litecoin's high ranking as a payment option, the study attributed the factor to network speed and fees. According to CoinGate:
"There are a few notable reasons for it. First, Litecoin transaction fees are meager, making it a decent currency for online shopping, no matter the payment size. Currently, the average transaction cost revolves around a mere $0.0070 per transaction. Secondly, Litecoin is fast as it takes only 2.5 minutes for miners to mine a block of transactions, compared to 10 minutes for the Bitcoin (BTC) blockchain".
Litecoin use grew amid market downturn
The report pointed out that last year when the general market was undergoing a downturn, the platform managed 88,295 Litecoin payments, representing a growth of over 6% from the 2021 figure. Similarly, in 2022, LTC payments represented 9.5% of total cryptocurrency payments handled through CoinGate.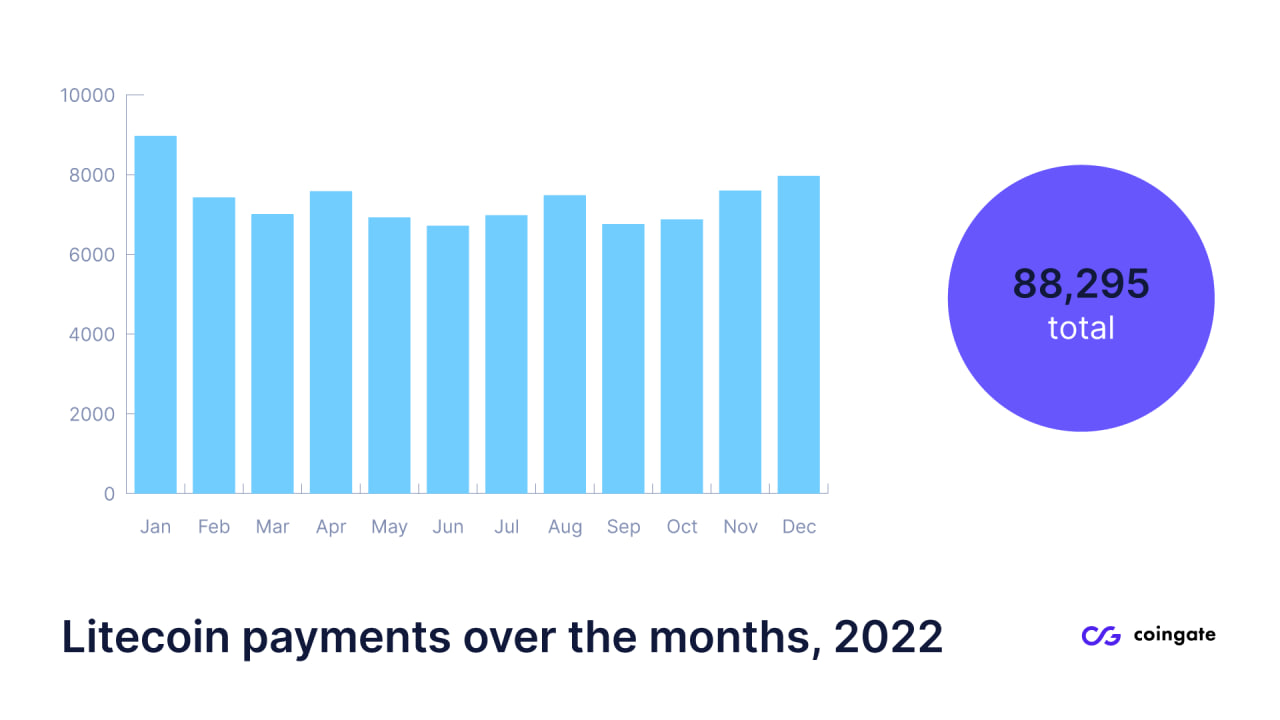 Interestingly, the report also shared insights into the amount involved in transaction for specific orders. For instance, on CoinGate, the largest ever LTC cart had goods worth €20,641 or 312,89 LTC at the time. Elsewhere, the least cart involved 0,0009 LTC.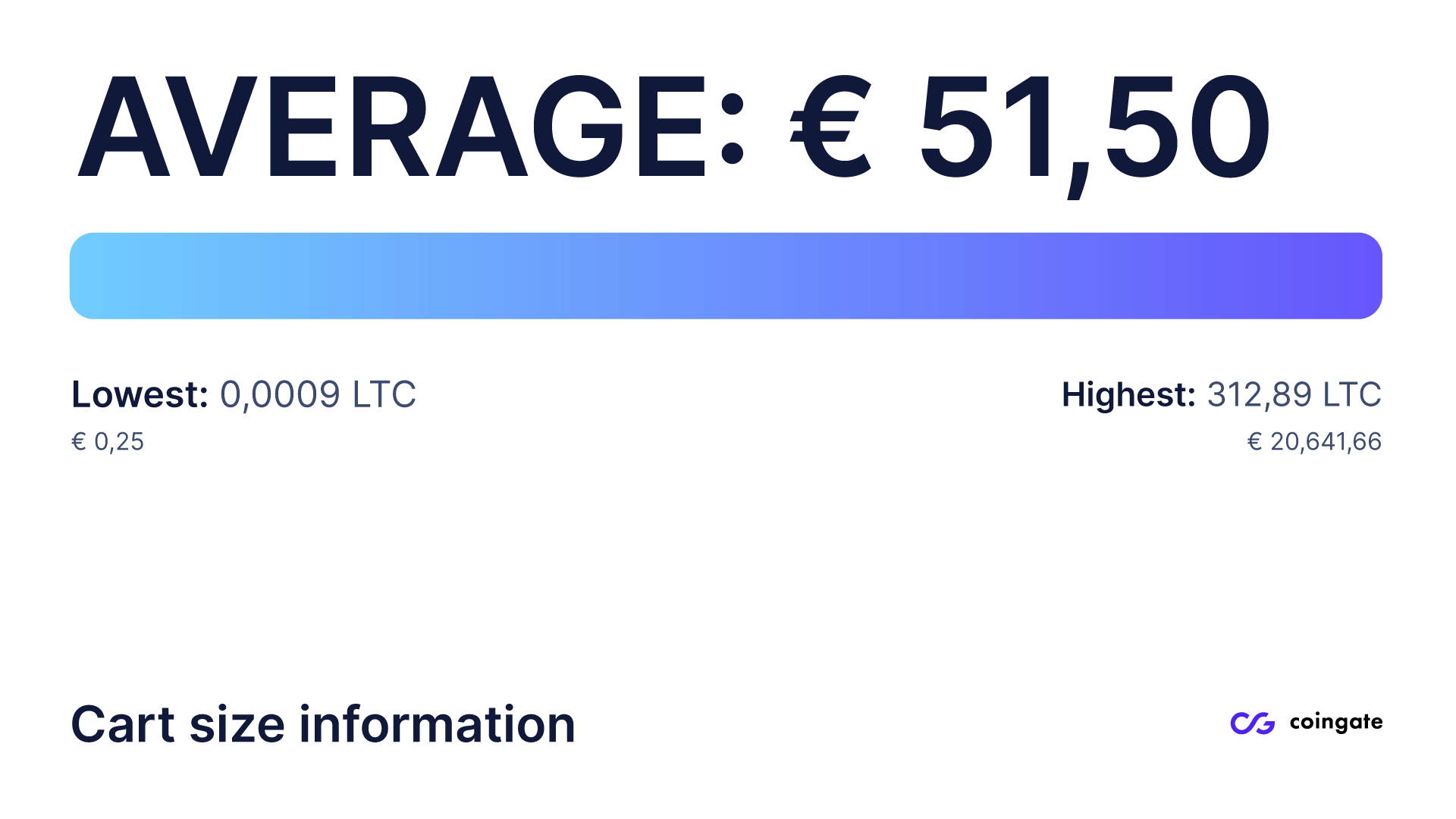 In reviewing Litecoin's payment trends, a notable scenario occurred in January 2022 when the token was used to purchase goods and services 8,971 times.
As per a previous Finbold report, a survey by CoinGate had also indicated that crypto payments volume in e-commerce surged by over 60% in 2022
Indeed, Litecoin has mostly been equated to Bitcoin as the lighter version of the maiden cryptocurrency. At the moment, Litecoin is at the center of the crypto space ahead of the halving event. By press time, LTC was trading at $97.71.