Back to the list
Terra: Columbus-5 mainnet migration is now live - The Cryptonomist
en.cryptonomist.ch
01 October 2021 07:21, UTC
Reading time: ~3 m
---
Listen this article
download
Terra has made official the migration of its Columbus-5 (or Col-5) mainnet. The upgrade will allow its blockchain to improve its performance and introduce TeFi.
Terra's new Col-5 has been migrated at block 4,724,000 and unlocks numerous dimensions for the entire ecosystem.
The Columbus-5 announcement on Twitter
One of the top 20 cryptocurrencies by market capitalisation, Terra, announced in a series of tweets the official migration of Columbus-5 and the new opportunities that the network can now offer.
1/ Columbus-5 is now officially live as the new Terra mainnet!

Welcome to the future of Terra 🌕https://t.co/EFnQnFr2lB

— Terra (UST) 🌍 Powered by LUNA 🌕 (@terra_money) September 30, 2021
The 3 highlights of the Columbus-5 migration
According to the report, there are 3 main points of the Columbus-5 migration: the economic changes, The Community Pool and Ozone and IBC and Stargate. 
Regarding the economic changes, Terra clarifies that the new update simplifies the logic of the Treasury module of the Terra protocol so that 100% of the LUNA seigniorage generated by the expansion of the UST supply is burned.
The changes relate to how UST, Terra's stablecoin, is minted. With Columbus 4, to mint the UST stablecoin, users had to pay a fee called seigniorage, which was redistributed to the community. Now, with Columbus 5, this seigniorage will all be burned up, adding scarcity to the LUNA token.
This process will connect to the Community Pool, which will not receive any seigniorage, as 100% of LUNA will be burned up. Terra points out that the Community Pool currently contains about 98.675 million LUNA, or about $3.5 billion.
In mid/late October, Terra plans to launch Ozone, an algorithmic, claims-based insurance protocol.
Not only that, Terra is also introducing IBC, a standardized communication protocol for compatible blockchains (such as Solana and Polkadot). For its activation, there will be a governance vote that will be published when Col-5 is active in a more "stable" way.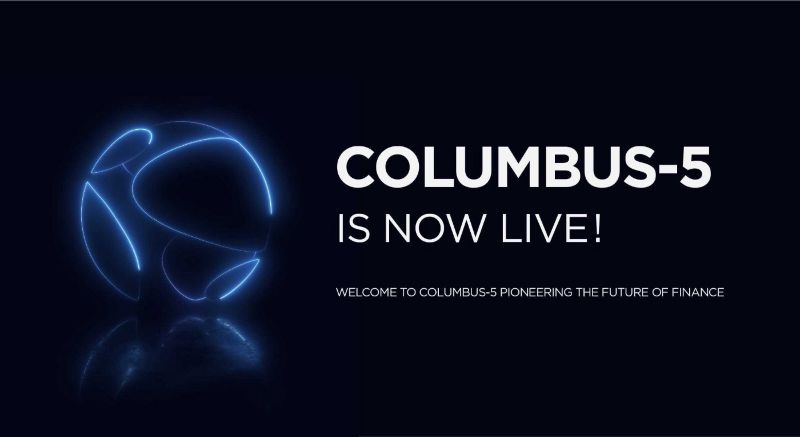 Terra and the future in TeFi with Columbus-5 mainnet
The basic idea that Terra wants to materialize with the Col-5 migration would be to create a TeFi ecosystem, which is only possible when the network is ready to build interoperability of UST and other Terra assets.
Its mission with Col-5 is to succeed in making UST the stablecoin of TeFi par excellence, but also of the entire DeFi sector.
In this sense, Col-5 is an epoch-making step for the project, defined as follows:
"Columbus-5 is the culmination of years of hard work and dedication by a thriving community of developers, users, partners, investors, and LUNAtics of all varieties. It's a momentous step for the network".
At the time of writing, Terra (LUNA) is in 12th position by market capitalization, with price growth over the past 3 months seeing LUNA rise from $5.7 to almost $38 today.
---
Source
---
Back to the list