Binance Access Launched as Solution for Merchants to Natively Integrate Buy Crypto Features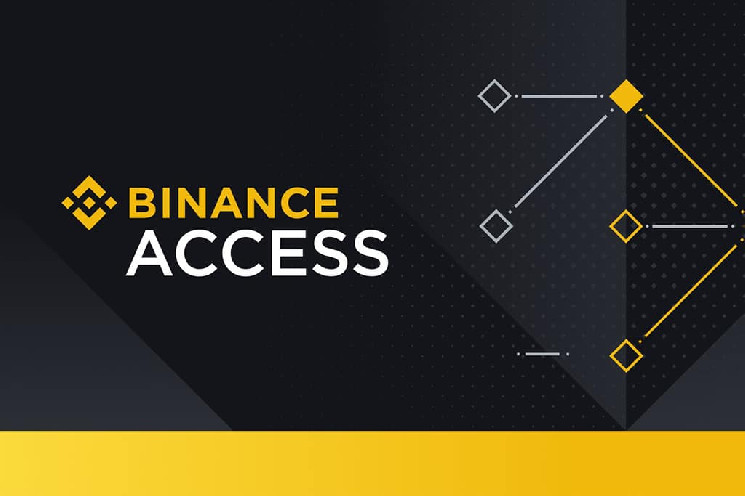 www.coinspeaker.com
2020-06-25 18:50
Reading time: ~3 m
---
Cryptocurrency trading platform Binance has implemented B2B solution Binance Access which is a standard API operated on Binance.com.
Binance has introduced Binance Access. Binance Access is a new B2B solution. This solution will enable merchants to integrate "buy crypto" on their platforms. Binance Access will allow for Fiat-Cryptocurrency exchanges on platforms of "merchants, vendors, and wallets".
The cryptocurrency exchange indicated this in a blog post. It is also a part of Binance's standard application programming interface (API). The API is applied to client and partner accounts under Binance's Open Platform program. Users can easily link their accounts with the merchant accounts.
Binance Access Set to Bring New Users to Crypto Space
Binance Access enables the creation of new accounts for non-users. Users will be able to buy cryptocurrencies from the merchant interface after account opening. The amount of the cryptocurrencies purchased will be deducted from the fiat balance of the users.
Users will receive their cryptocurrencies in their Binance accounts instantly. This is another way that Binance is creating liquidity on its platform.
Changpeng "CZ" Zhao and his team of superstars have been ab,e to create new use-case scenarios for the BNB token. This is one of the reasons that the popular cryptocurrency exchange is receiving rave reviews from all and sundry.
As per security, Binance Access operates the same security protocols that the cryptocurrency exchange is already known for. Users that sign up under the program don't need to do further KYC after they have done this already. The cryptocurrency exchange has opened its doors to those who want to further enhance their access to cryptocurrency tokens. Binance Access is for those who already have a business presence within the crypto space.
Such businesses include all forms of service providers that offer cryptocurrency services. Vendors, merchants, and other such businesses will be a perfect fit in this program.
Businesses that want to participate must have fulfilled all the regulatory and compliance requirements in their jurisdictions before access can be granted.
This comes at a time when governments are looking into further regulation of the cryptospace.
Companies such as Binance have been able to stay ahead of the curve by working within the legal ambit of jurisdictions.
Merchants Must Be Able to Deliver Fiat
Binance has also indicated that the merchants must have "fiat capability". This will allow for near-instant settlement of all transactions that occur on the Binance Access platform. Something that many within the crypto space yearn for.
The cryptocurrency exchange has other offerings that allow further expansion of its reach. Binance cloud, for example, allows for businesses that want to launch their digital asset exchanges off the Binance engine. Binance widget allows websites to redirect users to complete their transactions.
Implementing Binance Access is easy. It is as simple as using Binance's API to add the "buy crypto" button. Once that is done, things take off from there. Already, the premier payments platform Advcash has integrated Binance Access. This shows that Binance Access is going to change the way cryptocurrencies are bought and sold.
While the world is looking for how cryptocurrency adoption will occur, Changpeng Zhao and his team have found many ways to do this. They will find many more as time goes by.
---
Source