Back to the list
Hoskinson on Crypto Exchange eToro's Upcoming De-Listing of Cardano ($ADA) in the U.S.
www.cryptoglobe.com
24 November 2021 07:44, UTC
Reading time: ~2 m
---
Earlier today, eToro announced on its website that due to regulatory concerns, it would be "limiting ADA and TRX" for users based in the U.S. and that these users would "no longer be able to open new positions in, or receive staking rewards for, Cardano (ADA) and TRON (TRX)" but would be "able to close existing positions."
Here are some important things to be aware of:
Users based in the U.S. will not be able open new $ADA or $TRX positions starting on 26 December 2021.
Users based in the U.S. will not be able to enjoy staking rewards for $ADA and $TRX since staking support for these two assets will end on 31 December 2021. Final rewards (in USD) will be paid out on 15 January 2022.
Users based in the U.S. will still be able to maintain their existing $ADA and $TRX balances on the exchange. They will also be able to close their positions at any time, i.e. sell their $ADA and/or $TRX holdings for USD.
eToro is trying to make the eToro Money crypto wallet compatible with $ADA and $TRX (hopefully early in 2022).
This unexpected move by eToro forced Hoskinson to take to YouTube to clarify some of the confusion surrounding this news.
In summary, Hoskinson said that (1) neither the Cardano Foundation nor IOHK had been contacted by any financial regulators about $ADA; eToro's move is the result of lack of regulatory clarity around cryptoassets; and although it is unfortunate that eToro felt it had to take this action, the de-listing of $ADA on the eToro platform in the U.S. will have no meaningful impact on the liquidity of ADA for the following reasons:
$ADA is one of the most liquid cryptoassets in the market;
eToro was not handling a huge amount of $ADA trading volume; and
last Thursday (November 18), Bitstamp, which is one of the largest (if not the largest) crypto exchanges in Europe, announced that it was preparing to list $ADA.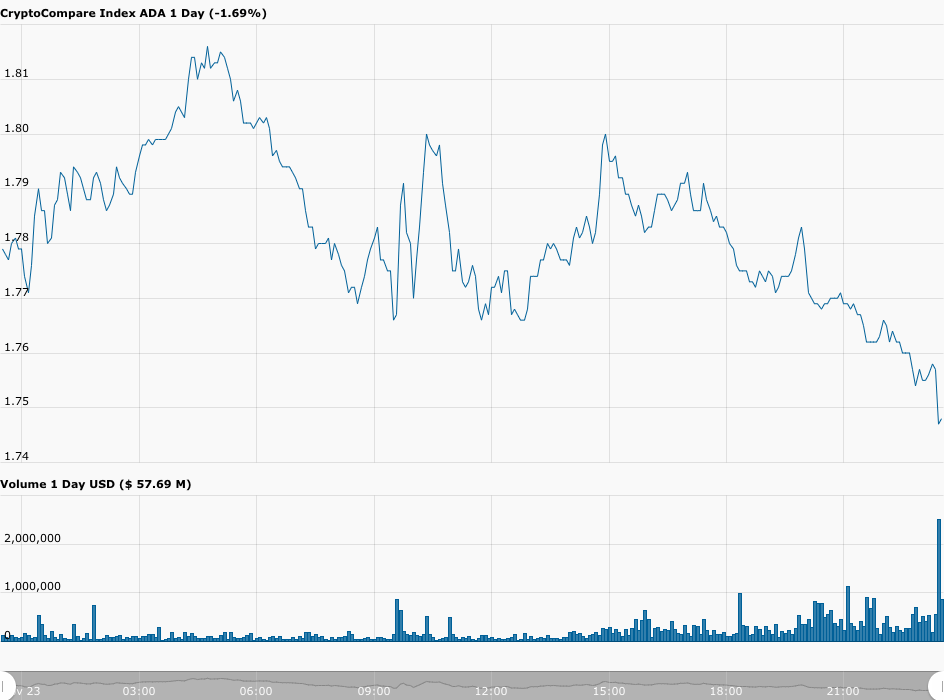 Disclaimer
The views and opinions expressed by the author, or any people mentioned in this article, are for informational purposes only, and they do not constitute financial, investment, or other advice. Investing in or trading cryptoassets comes with a risk of financial loss.
---
Source
---
Back to the list
Similar news