XRP, The World's 4th Largest Cryptocurrency Now Has A Market Cap Of Nearly $75B - TCR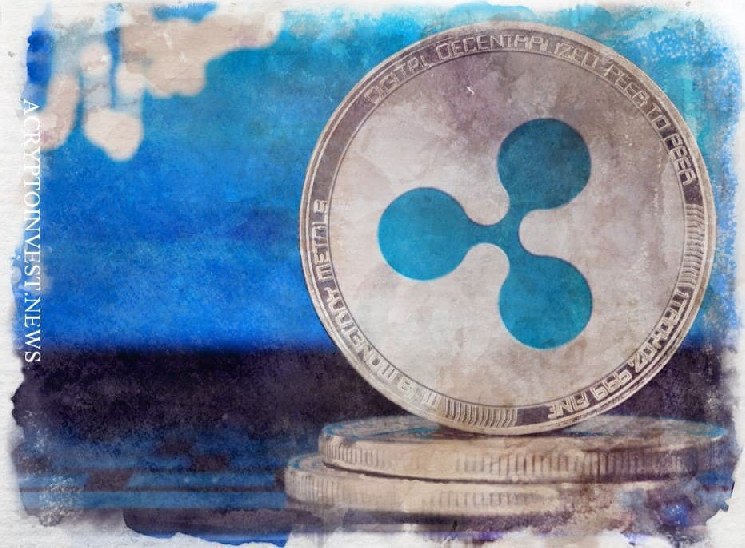 www.thecoinrepublic.com
May 04 2021 12:12, UTC
Reading time: ~2 m
---
Ripple is trading at around $1.6, with a market cap of almost $75B, representing a market dominance of 3.2%
XRP rally touched its peak, a steep jump from $0.57 to $1.95, on April 14, the highest in over three years
The largest XRP transfer reported this weekend was 500M tokens from Ripple Escrow Wallet to an unknown wallet
The fourth-largest cryptocurrency, XRP, saw a more than 40% surge in prices over the past seven days. Ripple's native token, with a market cap of almost $75 billion representing market dominance of 3.2%, is currently trading at above $1.6.
XRP's Bull Rally
Based on the CoinMarketCap provided stats, XRP's market cap made some profound increments over the past few weeks. Compared to XRP's start-of-the-year price of $0.23, the present figure depicts a 500% or five-fold increase in just over four months. This XRP bull rally touched its peak, a steep jump from $0.57 to $1.95, on April 14, the highest in over three years.
The Crypto Market Rise
The XRP's total market dominance has been bullish since the very beginning of April. And together with the latest spike in Ethereum (ETH) and Binance coin (BNB), altcoins scooped out a significant chunk from Bitcoin's (BTC) previous market dominance of beyond 50%. At the time of writing, BTC dominates the market with 46.25%, ETH with 17.17%, BNB with 4.48%, and XRP with 3.06%. Additionally, the April second week crypto surge brought in approximately $33 million, reporting a significant jump in weekly institutional inflows.
Large XRP Transactions
Over the weekend, the largest crypto community, WhaleAlert, alerted large XRP transactions. The largest reported was the 500 million XRP tokens transferred from Ripple Escrow Wallet. Followed by 7 million XRP coins moved from a digital wallet to cryptocurrency exchange, Huobi. Additionally, Finance Magnates also reported a transfer of 15 million XRP from digital exchange Crypto.com to an unknown wallet.
The last three days alone reported crypto transactions worth over $1 billion. Additionally, the overall crypto market cap touched its all-time high of $2.27 trillion on Monday.
Join The Coin Republic's Telegram Channel for more information related to CRYPTOCURRENCY NEWS and predication.
---
Source
---