Binance lists Cosmos (ATOM) for free: "Good tech wins," says CZ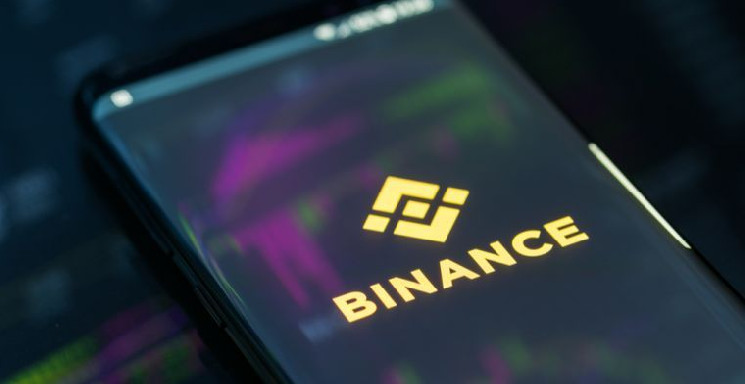 www.chepicap.com
April 28 2019 14:00, UTC
Reading time: ~2 m
---
Today Binance announced the listing of a new cryptocurrency, Cosmos, which apparently caught the eye Binance boss Changpeng 'CZ' Zhao, who listed Cosmos for free, attributing its addition to the cryptocurrency's "good tech" … 
Binance plans to open trading Tomorrow (Monday 29th April) at 4:00 AM (UTC) trained pairs will include ATOM/BNB, ATOM/BTC, and ATOM/USDT
While the listing of any new coin is fairly notable within the crypto community, Cosmos (ATOM) appears to hold special emphasis, not only for its recent listing on San Francisco-based cryptocurrency exchange Kraken, and for CZ's appraisal of its tech potential, but also the fact that it got listed for free…
Within a Tweet announcing the listing of Cosmos, CZ asserted that Binance specifically sought out Cosmos despite the project's apparent apathy towards exchange listings:
Here is a project that refused to even talk to an exchange about listing (and we have a good relationship with their tech guys), but we list it anyway.

Good tech wins!https://t.co/Zu0uQZuGH6

— CZ Binance (@cz_binance) April 28, 2019
The comments section was filled with the typical mixture of excitement from Cosmos patrons for listing their crypto, and with hopeful advocates of other cryptocurrencies lobbying for a coveted listing.
Thanks for the listing CZ ! Binance Rocks ! @cosmos holders are very happy ;)

— Johan (@JohanDXB) April 28, 2019
When Tezos??? 😁😁😁

— YIPEEKYAYMF+ThisIsNotARe₿rand+DankMemeMachine+$₿TC (@RalphClaytonUk) April 28, 2019
$Doge has the best tech

— Sinyal minyal yok 🇹🇷 (@CoinMaker11) April 28, 2019
One crypto Twitter commentator known as Emptybeerbottle, summed up this aforementioned phenomenon fairly aptly:
*exchange lists a coin*

Comments: "WTF why aren't you listing my bags instead of this shitcoin, pls list"

— Emptybeerbottle (@Fullbeerbottle) April 28, 2019
This recent listing along with an 'endorsement' from CZ, appeared to create some traction for Cosmos, with the project currently citing a 25% rise in 24 hours.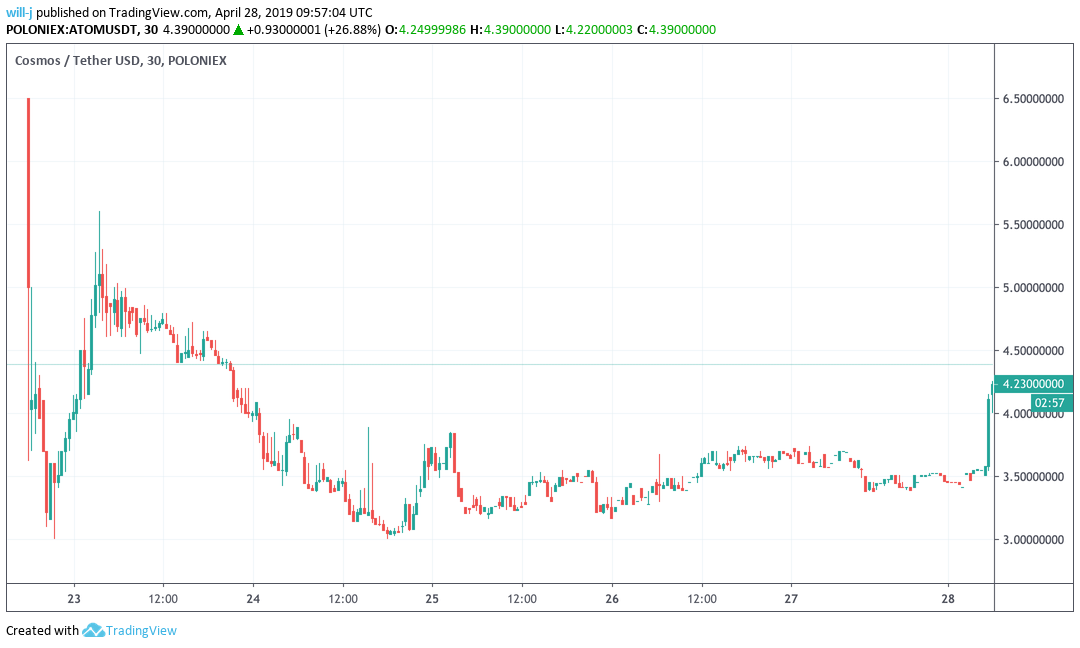 Chart provided by tradingview 
According to Binance's in-depth research report, Cosmos Network is an ecosystem focused on the scalability and usability of blockchain solutions. its core products are Tendermint consensus, the Cosmos SDK, and Interblockchain Communication, built with the vision of enabling an "Internet of Blockchains."
---
Source
---
Similar news