Back to the list
Change In Plot: The Famous Podcaster Who Lost 12 BTC By Mistake Disappeared From Twitter
cryptopotato.com
19 June 2020 13:30, UTC
Reading time: ~2 m
---
The host of the Protocol Podcast, Eric Savics, became a Twitter sensation overnight as he posted a video explaining how he lost his 12 BTC. Supposedly, these were his savings that he hoped he'd be able to buy an apartment with and he's been putting the money aside for the past seven years.
Now, however, his Twitter account doesn't exist.
How Eric Savics Lost His Bitcoins
On June 10th this year, the host of the Protocol Podcast, Eric Savics, said he lost all of his bitcoins in a tragic mistake.
As CryptoPotato reported, he explained that he has mistakenly used a fake Google Chrome plugin where he input his mnemonic phrase only to find out later what he did. At that point, it was too late as his 12 BTC, that he's been saving for seven years, was gone.
In one of the threads he made, he left his BTC address, asking the perpetrators to return at least some of the money. What happened, however, was something he may or may not have expected.
The community donated a little over 1 BTC to his account. Various transactions came from several people, showing the generosity of those involved with Bitcoin.
But just as there were many people who were compassionate and supportive, there were just as many who didn't buy Savics' story, claiming that he was a scammer.
Twitter Account No Longer Exists
Now, just a few days later, the account of Eric Savics on Twitter no longer exists.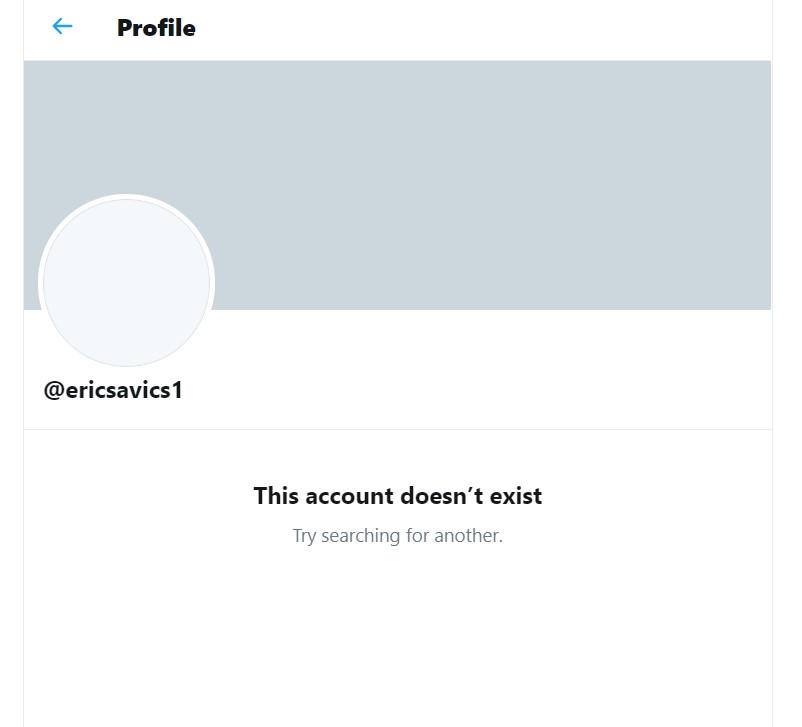 Shortly before that, however, Savics said that he would be returning all of the BTC that was donated to him, asking for those who sent him something to DM him with their details. Some people confirmed that they received their donations back.
At the time of this writing, the address that he has previously provided appears to be empty, as all of the incoming BTC was sent out. It's unclear if all of the receivers are those who donated.
It's also unclear why his Twitter account doesn't exist anymore. If his story checks out, it's entirely possible that he might have needed a break from the space as losing about $120,000 that you've been saving for seven years must sting.
In any case, the timing is undeniably questionable.
---
---
Source
---
Back to the list