Back to the list
FCA Investigations Into Crypto Businesses Have Doubled Since May
bitcoinist.com
28 November 2018 03:40, UTC
Reading time: ~3 m
---
FCA (Financial Conduct Authority), Financial Watchdog в Великобритании, удвоило число расследований криптовалютных компаний до 50 с мая 2018 года.
---
FCA все чаще смотрит на криптографические фирмы
По словам бухгалтера Top Ten, Моор Стивенс , Управление по финансовому поведению (FCA), удвоил число расследований крипто связанных дел в Великобритании с мая этого года. На октябрь 2018 года общее число участников составило до 50 человек на фоне повышенного контроля над нормативными актами.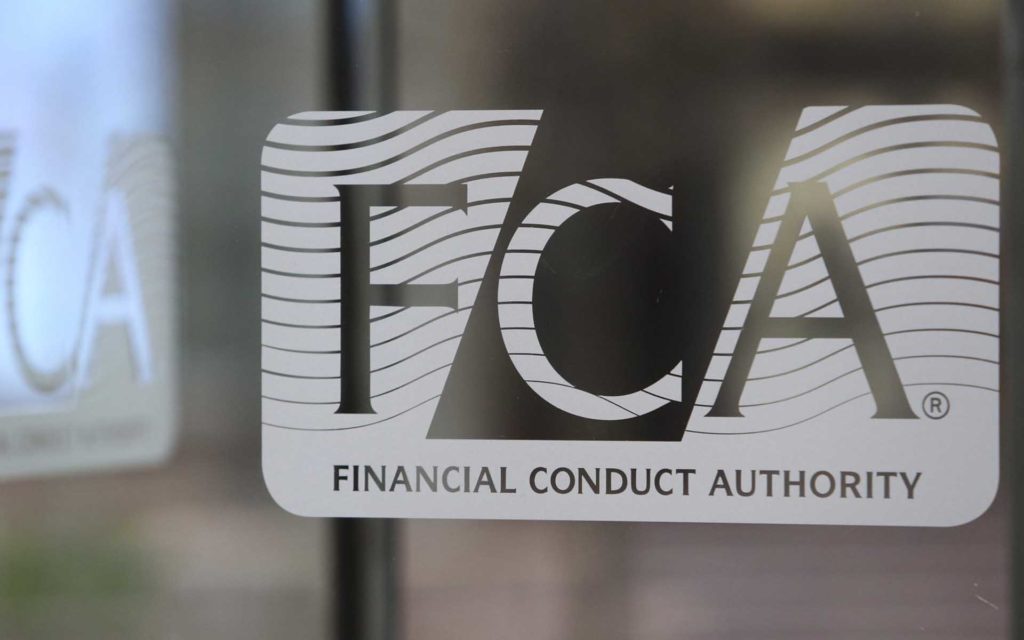 According to the UK's 9th largest accountancy firm, failure to correctly address existing problems in the crypto community could lead to heavy regulation in the future.
Moreover, the latest plunge in the price of bitcoin 00 and a massive drop in the value of all major cryptocurrencies has further shed light onto concerns that the market is not properly regulated. This has also caused a surge in the number of complaints to the FCA.
The FCA Isn't Messing Around
Often accused of regulatory indifference or moving at a glacial pace, it seems that the FCA is finally taking a serious approach to cryptocurrencies. One of the key focuses of their investigation is on closing down unauthorized businesses. These are the types of companies that hold ICOs to raise vast sums of money by using unregulated loopholes.

Tighter regulation in the future is a concern to many in the industry as it is widely believed that restrictive regulation could be inhibitive to innovation. Partner at Moore Stephens, Andrew Jacobs, explains:

The huge sums lost as a result of cryptocurrency prices falling this year will have triggered a rash of complaints to the FCA.
He goes on to add that the rise of Bitcoin and other altcoins' prices had attracted interest from many "enterprising firms" who aren't conducting themselves by the book. Now the market has all but bottomed out, this is a problem.
Now that prices have collapsed, fraud and other suspicious activity are likely to be exposed, with greater pressure coming to bear on the FCA to ensure that this market can operate transparently and fairly, with investor protection embedded at its heart. The FCA is now clearly looking to get out in front of potential issues related to cryptocurrencies in order to more effectively manage their risk.
A Properly Regulated Environment
Regulation is still a topic that splits the crypto community down the middle. While many argue that lack of regulation causes problems, Jacobs believes that an environment that is correctly regulated is crucial to building confidence in cryptocurrency for both retail investors and institutions alike. He says:
It is important that any new regulations don't choke competition in the market to the point where cryptocurrencies become ineffective. Walking this line will be key in helping to establish the UK as a cryptocurrency hub in Europe.
FCA Великобритании выпустила отчет Cryptoassets Taskforce в октябре. Отчет включает в себя действия, которые он предпримет для смягчения рисков с использованием криптоволокнов, включая правильную классификацию криптоконверсий, и какие из них попадают в периметр FCA, независимо от того, будет ли FCA регулировать все криптовалюты, а также дополнительный раздел по необходимость регулирования поставщиков электронных кошельков и обменов.

Будет ли регулируемая среда выгодна для криптовалютной индустрии? Поделитесь своими мыслями ниже! 
---
Изображения предоставлены Shutterstock, архив биткойнистов
---
Source
---
Back to the list