In September 2022, we look forward to the Ethereum Merge. But is that the end of mining cryptocurrencies? Rest assured, there are still a few cryptocurrencies that you can mine. Here we will list five of them.
Proof-of-work is still here and going strong. Besides explaining these five cryptos, we also explain what impact the Merge has on mining. So, let's take a look at the world of crypto mining.
What Impact Will the Ethereum Merge Have On Mining?
The Merge will have a big impact on mining. First off, energy usage will drop by 99%. But where does this leave the miners? In essence, after the Merge, Ethereum mining will stop to exist. Miners have a couple of options. 
They can quit mining and sell their hardware. There's a potential danger of the hash rate dropping. This might weaken the security of the Ethereum blockchain. In this case, the Merge may start earlier than planned.

Miners can start mining other PoW coins. However, the rewards are much lower.

Bigger mining providers may switch to staking ETH. For smaller miners, that is expensive. Becoming a validator and running a node costs 32 ETH.

They can force a hard fork and continue mining ETH by PoW.
ETH miners, moving to other coins, may increase the hash rate of these coins. Numbers of 5x to 10x are possible. This may mean a revenue drop of 90%. As a result, many miners will go out of business. Not an easy situation for miners, but something they should prepare for. Or rather, should already have prepared for.
So, let's have a look at what other coins miners can start mining. Check the picture below. It shows the difference in energy consumption between PoW and PoS consensus.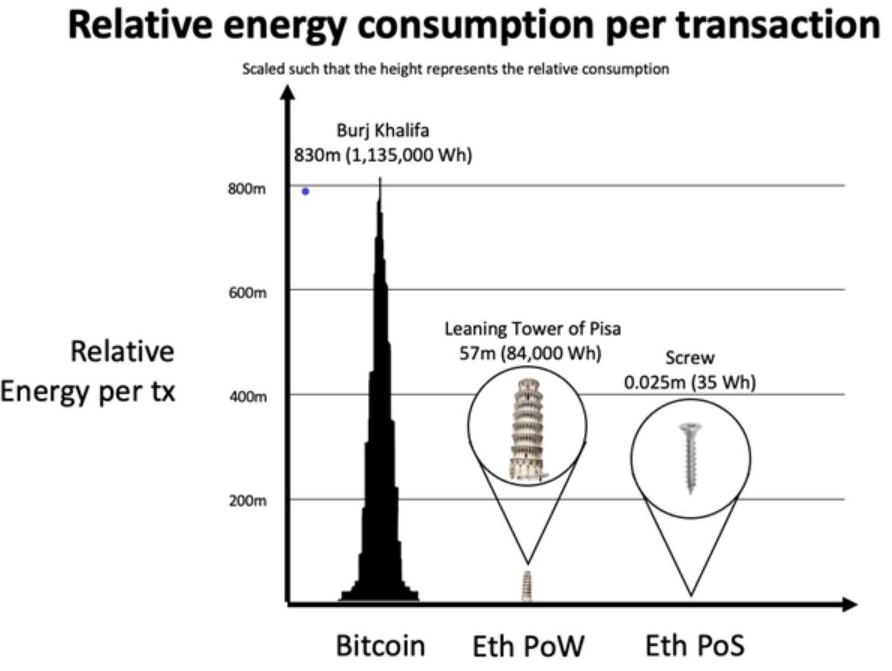 Source: Twitter
1. Cardano (ADA)
Cardano is the odd one out. Since it is a proof-of-stake blockchain, you can't mine Cardano. You have to stake it. Having said that, they do use a similar transaction model like Bitcoin, the UTXO. Here is where it gets interesting. Cardano uses the EUTXO model. This model excludes system failures. It makes transaction verification a lot simpler. As a result, a transaction can't fail in mid-script execution. This can happen with Ethereum but not with Cardano. So, validating a transaction depends on two things.
The transaction itself. 
And the transaction inputs

.
To sum up, very simply put, transactions can't fail. As they say themselves, a transaction will succeed as long as the input is there. Even if "some other transaction concurrently consumes an input that the transaction is expecting." But is this 100% true? Even from a central issuer like a USDT? They can negate transactions by blacklisting addresses. USDT can also freeze, destroy, issue, and send tokens. Occasionally, they can even reverse a transaction.
Wingriders is one of the most exciting DEXes to launch on Cardano and now they are bringing stablecoins! https://t.co/Rpsl9znhyl

— Charles Hoskinson (@IOHK_Charles) April 12, 2022
So, it appears that USDT can freeze their USDT coins before a transaction. However, Cardano tells us that once a transaction starts, it will succeed.  Note that Cardano added stablecoins recently in April 2022. Only wrapped stablecoin tokens are on their chain. Circle (USDT) has no control over wrapped tokens. See the picture below on how the ERC-20 tokens bridge over to Cardano.
Find out more about Cardano's EUTXO in their docs or in this blog.

Source: Cardanofeed
The market cap is $15.8 billion, according to CoinGecko. Max supply is 45 billion ADA and 33 billion are already in circulation. In market cap rank, ADA sits at #8.
2. Monero (XMR)
Monero uses the RandomX PoW algorithm. They've been around since 2017. It's ASIC-resistant and you need CPU or GPU instead. However, CPU is more efficient. ASIC-resistant means that nobody can have an advantage. When mining Monero, everybody must use the same mining set up. Building specialized hardware is not an option with Monero. So, we see a level playing, or rather mining, field.
As a miner, you can opt for solo mining or join a mining pool. Solo mining benefits the robustness of the network most.
Mining Monero is fairly easy, and you don't need to invest in expensive mining rigs. You can mine it on your PC. The block time is two minutes, and there is no max supply. Here's a link to a Monero mining calculator.
According to CoinGecko, Monero (XMR) has a $2.6 billion market cap with 18 million coins in circulation. On market cap rank, it sits at #30, so it's a top cryptocurrency.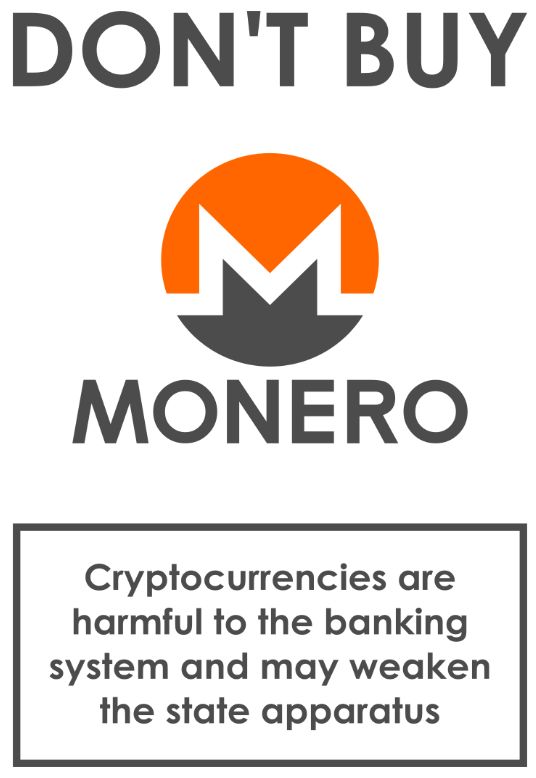 Source: Monero
3. Zcash (ZEC)
Zcash uses the Equihash hashing algorithm. They have been around since 2016. Many investors consider this to be the coin with the most privacy features. The difficulty in the current network has risen, which is why you will need ASIC to mine. As a result, it's more lucrative to join a mining pool compared to solo mining. However, current mining of Zcash is not profitable. Electricity costs are higher than the revenue. See this Zcash mining calculator.
According to CoinGecko, there is a $680 million market cap. Max supply is 21 million, just like Bitcoin. Currently, almost 12.7 million ZEC circulate.
Privacy is a human right.

— Zcash 🛡️ (@zcash) July 18, 2022
4. Grin (GRIN)
Grin is slightly different. It's open source and community-driven. It launched in January 2019. Not only that, but it uses the Cuckoo Cycle algorithm. However, it accepts two proofs-of-work.
CuckARoo

(or ASIC-Resistant)

CuckAToo

(or ASIC-Targeted)
It's also known for the Mimblewimble protocol. This allows for better privacy and scalability. For example, this removes past transactions.
Miners mine a block of GRIN every minute, with 60 GRIN tokens. That's a staggering one Grin per second. So, there's an unlimited supply and 110.8 million GRIN circulate currently, according to CoinGecko. The market cap is $7.4 million. It ranks at # 977.
Mining GRIN is not always profitable. Refer to this GRIN mining calculator.
Grin coin is an excellent choice for buying BTC in countries where it is scarce / banned.https://t.co/rgkPvTYjgX#Grin #privacy #privacycoin #mimblewimble #Bitcoin

— Grin Coin (@coin_grin) July 25, 2019
5. RavenCoin (RVN)
RavenCoin forked from Bitcoin. It launched in January 2018 and uses the KAWPOW algorithm. It's considered as the easiest mining for beginning miners and is also open source. Likewise, it's ASIC-resistant, and you can mine RavenCoin with GPU hardware. Mining RVN is profitable, as you can see in this mining calculator. Block time is one minute with a block reward of 5,000 RVN.
This coin has a max supply of 21 billion and 11 billion circulate already. The market cap is $281 million, according to CoinGecko. It ranks on spot #126.
Ravencoin is a code fork of Bitcoin, fair launch, proof of work mined chain with an asset aware protocol that allows users to easily create and manage unique digital assets.

That's it.

— Project Raven 🦅/ RVN / Ravencoin (@Ravencoin) February 14, 2021
 Conclusion
Proof-of-work is still alive, although it will lose some power when the Merge happens. Still, there are some interesting alternatives that miners can keep mining. However, the rewards may not be as good as with Ethereum.