Despite the 12% correction in Bitcoin (BTC) prices, the mining difficulty has reached an all-time high, and the balance in miners' wallets continues to increase.
The recent price drop has re-ignited the fears of the bear market in community members who were expecting the start of a bull rally. However, the miners' confidence still remains strong.
Bitcoin Mining Difficulty Crosses 55 TH/s
According to data from Coinwarz, the Bitcoin mining difficulty is at 55.62 TH/s after the recent dump in BTC price.
As the name indicates, mining difficulty measures the difficulty in mining a block of Bitcoin in terahashes. With the increased difficulty, the competition amongst the miners and the security of the Bitcoin network will also increase.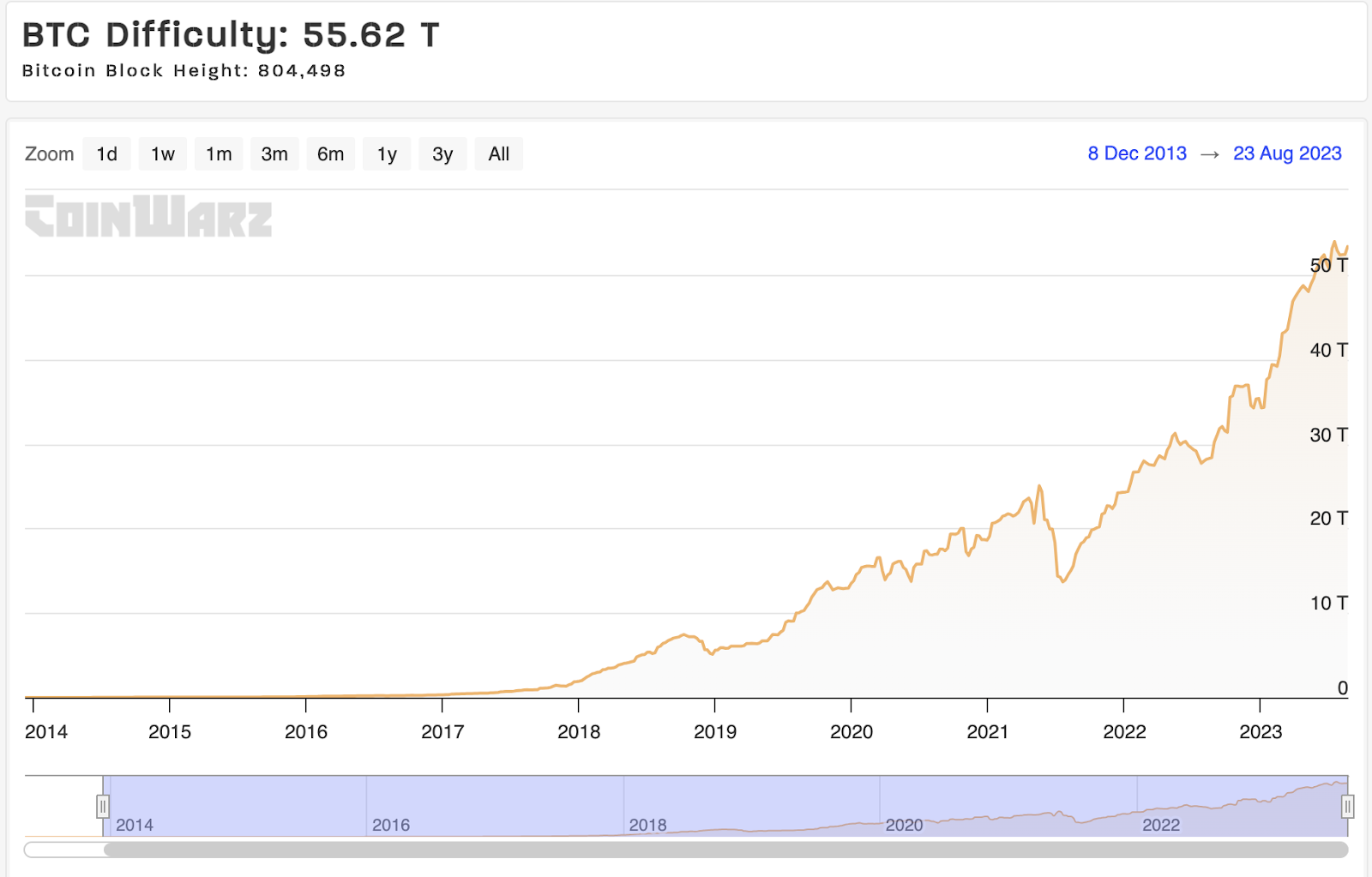 Bitcoin difficulty. Source: Coinwarz
Also, the Bitcoin hash rate is near its all-time high. A community member posted on X (Twitter):
"Bitcoin's hashrate is a true testament to the network's strength and security. As it continues to soar to new heights, it's clear that the miners behind this revolutionary digital currency are working hard to ensure its stability and resilience."
In contrast, others believe that the increase in difficulty and hash rate has been impacting the profit of the Bitcoin miners. A Bitcoin analyst wrote:
"While BTC is busy nuking, the 7-day hashrate has popped to a new all-time high of 414 EH/s, sending mining profitability down the drain.

To make life even worse for miners, a 6.8% difficulty increase is expected this week."
Due to the increase in hash rate and Bitcoin mining difficulty, mining would require more electric power, resulting in an increased expense for miners. Adding more to the mining operational expense, the power cost in the Bitcoin mining hub of Texas, surged 6,000% last week.
Click here to learn more about cloud mining and how to get started with it.
Miners' Bitcoin Balance Continues to Increase
Since the past seven days, Bitcoin's price has dipped by more than 12% from around $29,000 to $25,300. Despite this, the BTC balance in the miners' wallets has been increasing.
The screenshot below shows that the balance in miners' wallets has been on an uptrend since July 1. Whereas the price of BTC is at its monthly lows. Does this indicate that miners are accumulating more Bitcoin rather than spending it?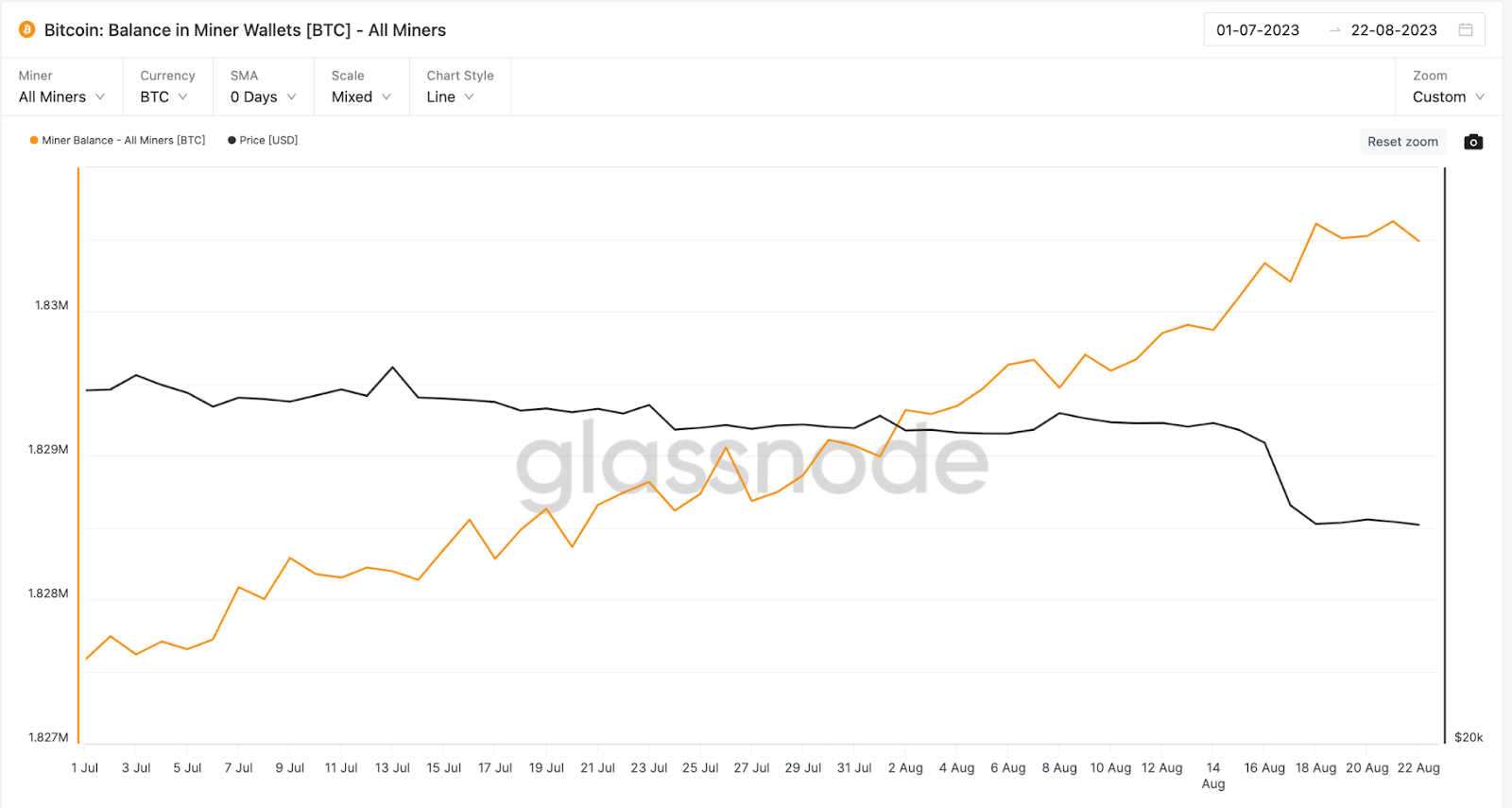 Balance in Bitcoin miner wallets. Source: Glassnode