The Electric Reliability Council of Texas (ERCOT) has asked households and businesses to voluntarily cut down their electricity consumption as the prices in Texas have crossed over the $5,000 mark. But the question is how will this impact Bitcoin (BTC) miners?
Texas is one of the largest Bitcoin mining hubs. However, the power price trouble could severely impact the hashrate of Bitcoin.
Hashrate is the measurement of the computation power in a proof-of-work network. It also helps determine the security and mining difficulty of a blockchain.
Texas Urges Businesses to Cut Consumption
According to Bloomberg, Texas spot electricity prices have surged due to the impact of summer heat. The screenshot below shows that the prices have approached the $5,000 mark, hitting the ERCOT price cap, surging more than 60x.
Click here to learn how to get started with cloud mining.
Despite the price surge, the excess supply of electricity has been decreasing. Hence, ERCOT's request to limit electricity usage.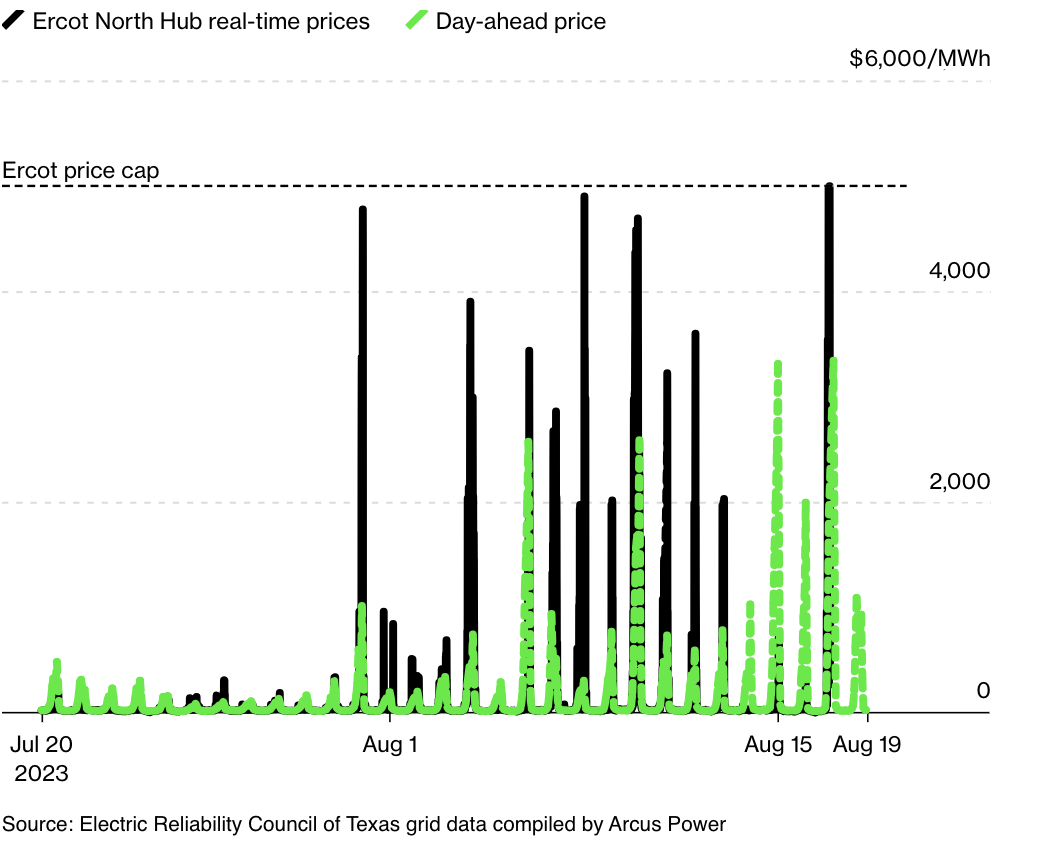 Electricity prices in Texas. Source: Bloomberg
Impact on Bitcoin Hash Rate
Texas is one of the largest centers for Bitcoin mining. The screenshot below shows that a huge chunk of the total hashrate of some of the largest mining firms comes from Texas. Plus, mining firm Riot's 100% operation is in Texas.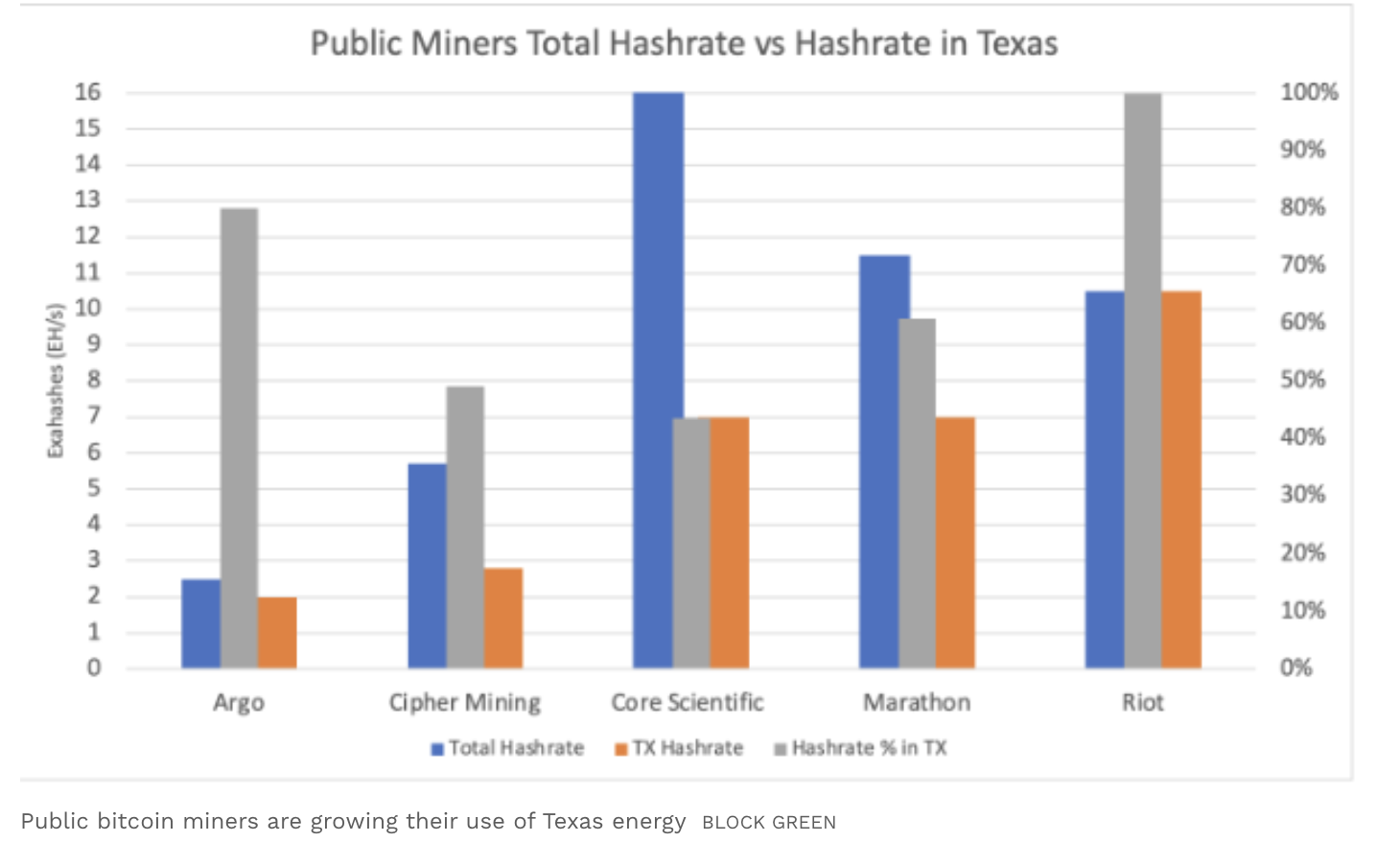 Bitcoin miners hashrate in Texas. Source: Forbes
Bitcoin miners have a history of voluntarily shutting down their operations and cooperating with ERCOT to conserve energy. It would definitely impact the Bitcoin hash rate if they willingly turned off their rigs during the current crisis.
In December 2022, when a winter storm hit Texas, the Bitcoin hash rate sharply plummeted by 35% as the miners shut down rigs. However, on the next day, it recovered to its previous levels.
Amid the current developments, the Bitcoin hashrate has decreased since the start of the week. The screenshot below shows that the hashrate has decreased from 445 EH/s on Monday to 406 EH/s on Thursday.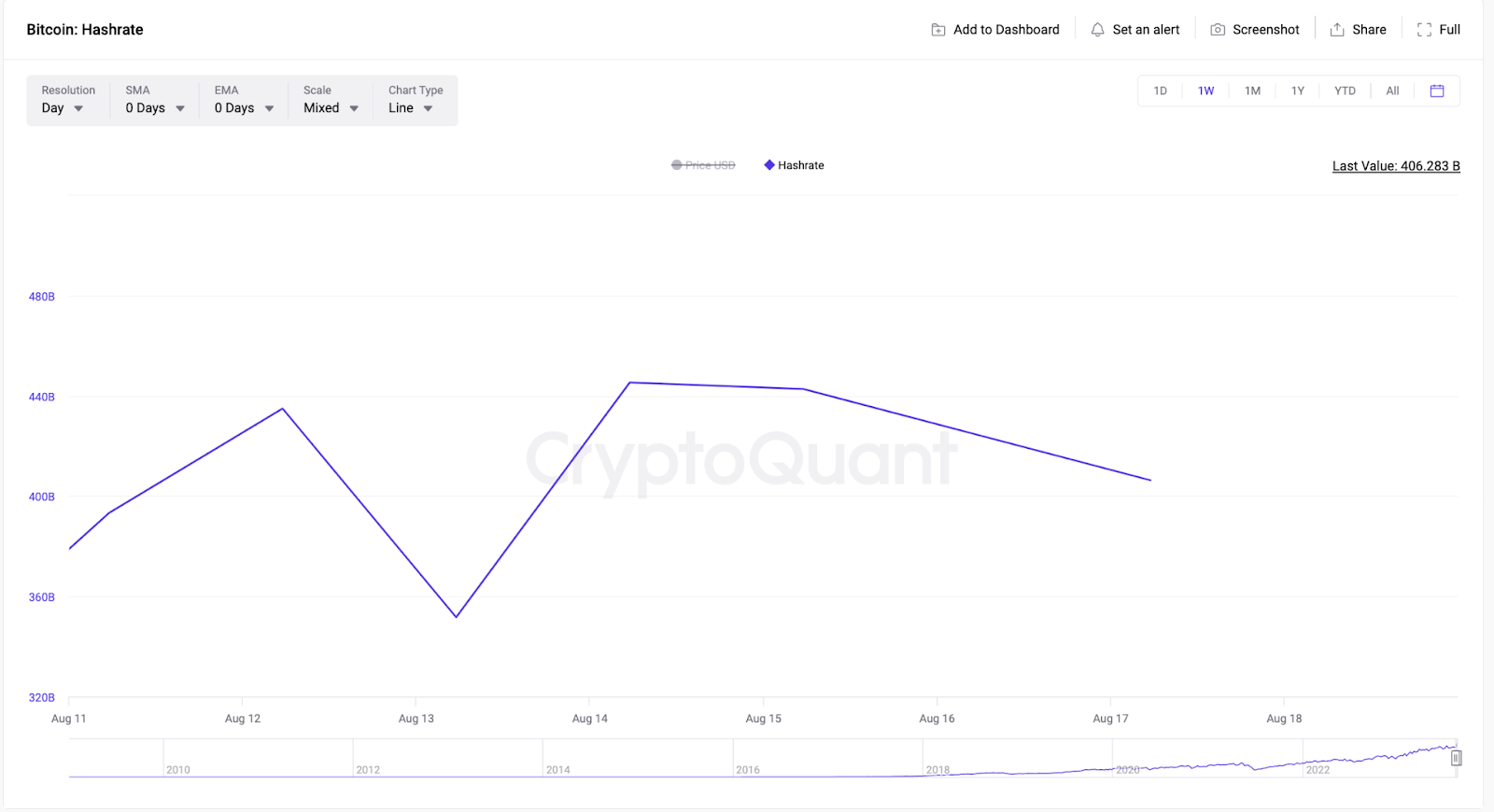 Bitcoin hashrate. Source: CryptoQuant