Bitcoin mining is still a highly profitable business despite its drawbacks. Moreover, the total cumulative revenue for BTC miners has just reached a new milestone.
On-chain analytics provider Glassnode has reported that Bitcoin miners have earned total revenue of $50.2 billion from the block subsidy and fees.
The figures are cumulative and calculated since inception when Bitcoin mining began with the genesis block way back in 2009.
Furthermore, the cumulative miner production cost is $36.6 billion, according to Glassnode. This means that there is an all-time-aggregate profit margin for Bitcoin miners at $13.6 billion. As a percentage, this works out at 37%, making BTC mining a highly profitable venture over the years.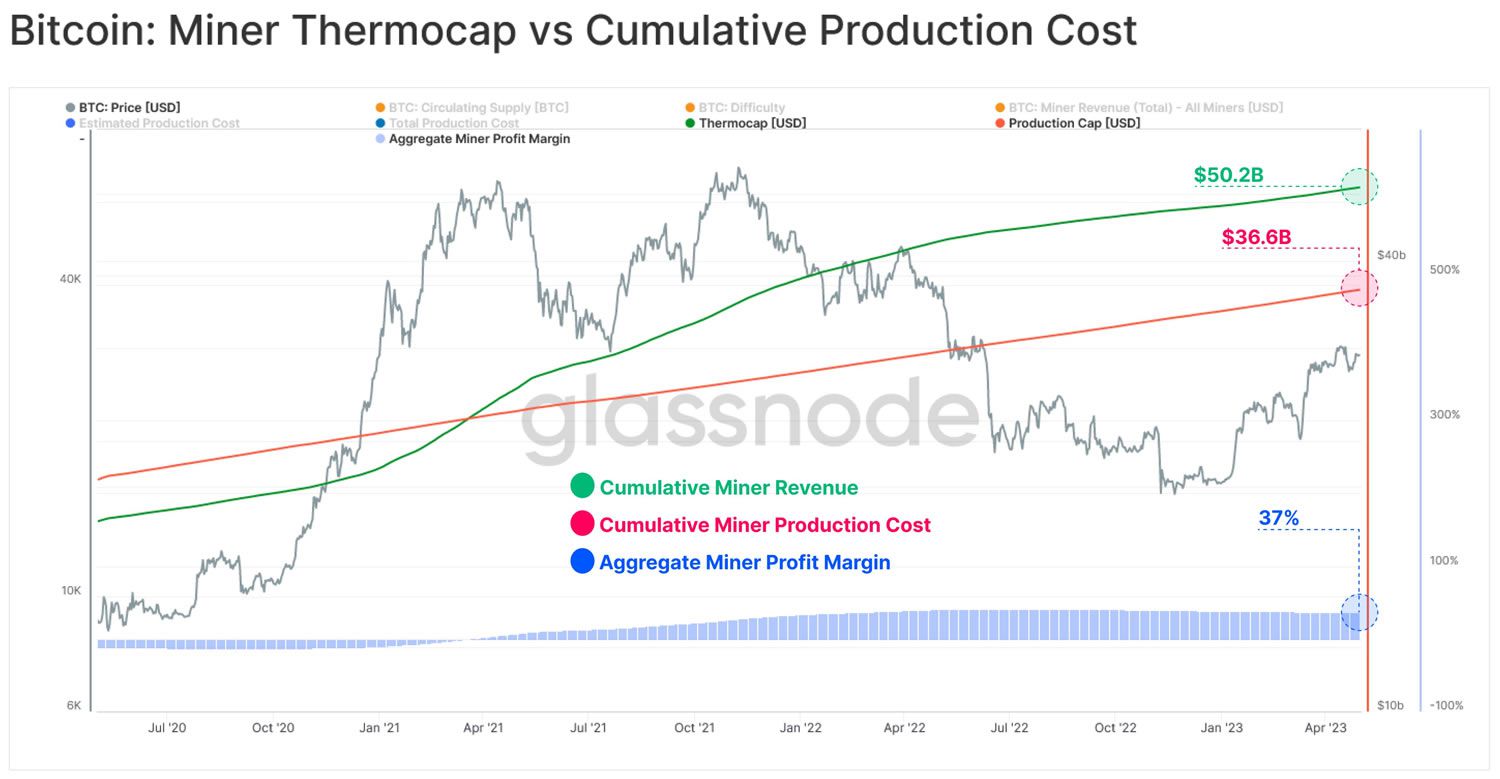 Bitcoin Miner Cumulative Revenue and Aggregate Profit | Glassnode
Bitcoin Mining Profitability Recovering
However, things have not been so rosy for Bitcoin miners as of late. Profitability has slumped more than 50% over the past year, according to Hashrate Index.
Furthermore, mining profitability or hash price is down 80% since the crypto market peak in late 2021.
The current hash price, which is calculated in dollars per terahash per second per day, is $0.083 as of May 2. The good news is that it is climbing and has gained 50% since its low of $0.055 in November 2022.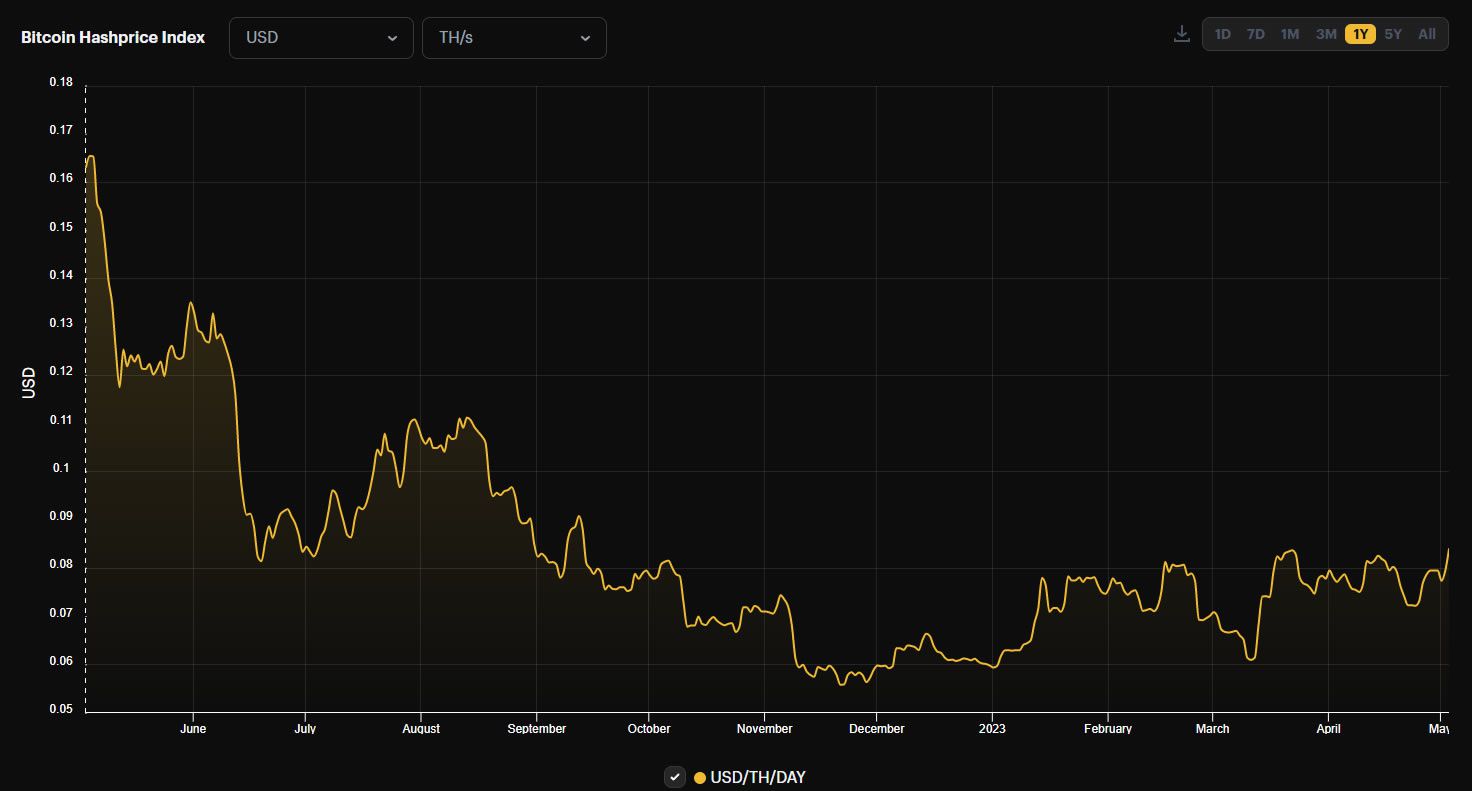 Bitcoin Mining Hashprice | Hashrate Index
Moreover, the increase in Bitcoin prices this year has resulted in more mining hardware coming online. However, this has pushed hash rates and difficulty to peak levels.
According to Blockchain.com data, the hash rate is currently 345 EH/s (exahashes per second). A recent spike to 393 EH/s closed in on its late March all-time high of just under 400 EH/s.
The difficulty metric, or how much computational power is needed to discover a block, is also at a peak level of 48.7T.
Public mining companies have seen their stocks outperform major tech stocks this year. Firms such as Core Scientific, Digihost, Cipher, and Riot, have enjoyed three-figure share price surges in the first quarter.
However, mining stocks are largely correlated to Bitcoin prices which have retreated 8% since the 2023 high in mid-April.
Marathon Digital Sued
Earlier this week, BeInCrypto reported that Marathon Digital Holdings was facing legal action in the ongoing litigation war against crypto companies.
The lawsuit, filed on behalf of shareholders, alleges the firm made misleading statements, failing to disclose information relevant to its financial condition.
Shareholders should have little to complain about since company stock (MARA) has gained a whopping 180% so far this year.