This year hasn't been kind to Bitcoin miners as the invasion of Ukraine in February 2022 triggered a global energy crisis, pushing mining costs through the roof.
In addition, the collapse of Luna in June tanked Bitcoin's price to a two-year low, wiping out the little profitability miners had left.
After a challenging summer with skyrocketing electricity prices, miners welcomed winter scarred by the FTX fallout and even more uncertain prices.
The 2022 crisis hit both large and small mining operations. Large, publicly-listed mining companies were the ones hit the worst, as a hugely profitable 2021 led many to take on debt and embark on expensive expansion projects.
The struggle miners have been through isn't anecdotal – on-chain data shows an incredibly stressful year, according to CryptoSlate's analysis.
Miner revenue per Exahash has been dropping sharply since the beginning of the year. Revenue denominated in USD has seen significantly more volatility, spelling trouble for those that decided to sell their BTC holdings.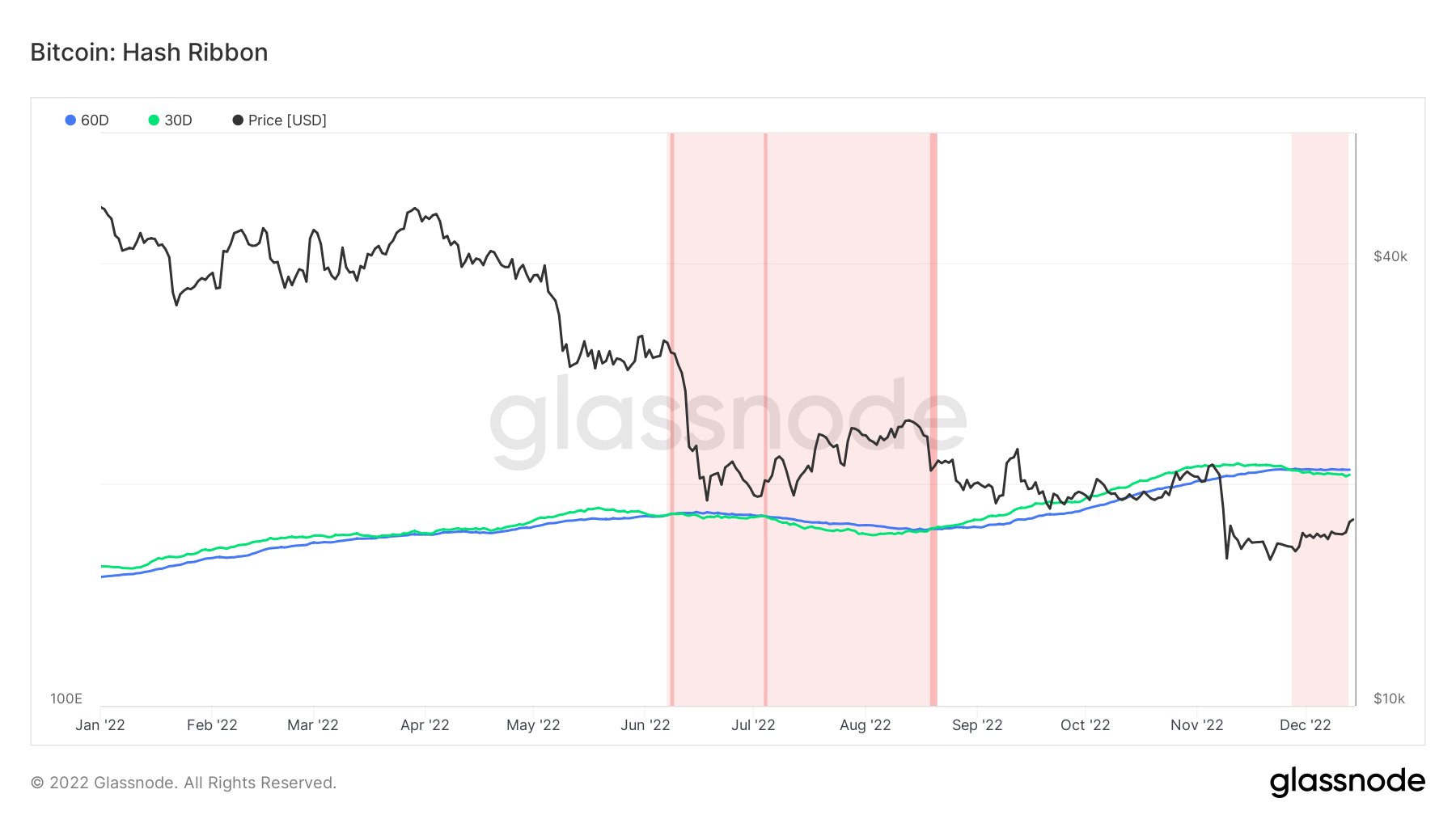 On-chain data clearly shows miners have been capitulating en masse throughout the year. However, this doesn't mean that they have been selling all their BTC.
Data analyzed by CryptoSlate shows that there has actually been a notable decrease in the amount of BTC miners have been selling since the beginning of the year.
Looking at the number of outgoing transactions from miner wallets in 2022 reveals a decreasing selling pressure. Outside of a short-lived spike in outgoing transfers in mid-November, the trend has been steadily declining.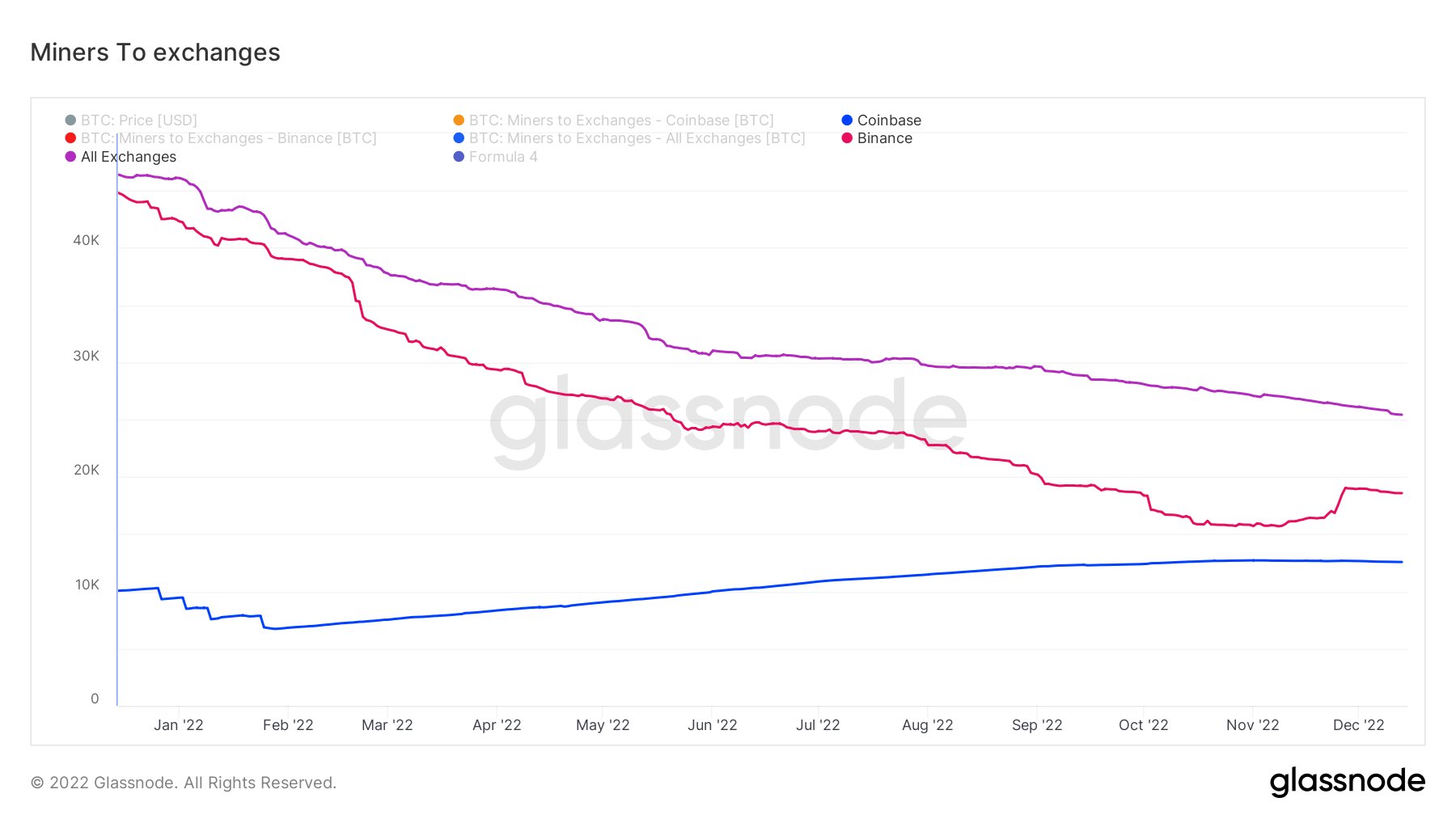 Diving deeper into Bitcoin's hash rate reveals that the strength of the network hasn't been compromised. The selling pressure driven up by rising electricity prices and skyrocketing hardware costs hasn't affected the hash rate. In fact, Bitcoin's hash rate is currently climbing back to the yearly high it recorded in mid-November — in spite of Bitcoin's dropping price.