Back to the list
Shiba Inu Metaverse Reveals Third Concept Artwork of Dunes
thecryptobasic.com
15 November 2022 08:33, UTC
Reading time: ~2 m
---
The team has revealed another concept for the Dunes hub.
@ShibTheMV, the official Twitter account representing the SHIB Metaverse team on Twitter, has unveiled yet another concept art of Dunes, one of the digital locations that will play a vital role in Shib metaverse.
As reported by The Crypto Basic last month, the Shiba Inu Metaverse team shared Dunes's first and second concepts. While the first two artworks were depicted in black and white images, the newly-released picture of Dunes is a colored representation of the digital location.
The new artwork showcases the beauty of Dunes, giving users an idea of the type of feel they would get within the hub. In a tweet, @ShibTheMV said:
"Come & stay a while at the scenic Dunes!. Upon gazing beyond you discover an oasis of sorts, yet this oasis is like no other, it's massive, it's shaped, and welcomes an adventurous and modern place, full of glitzy architecture and cooling waters."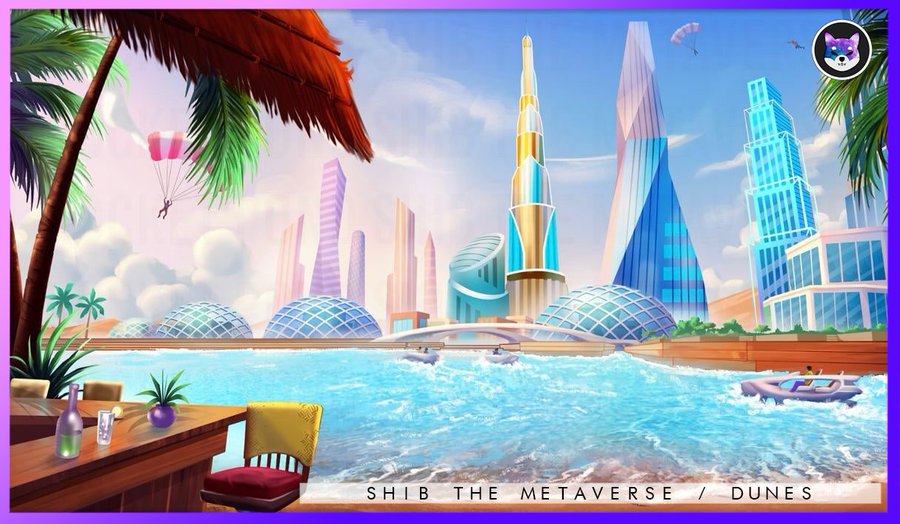 The Design of Dunes Artwork
It is noteworthy that Dunes is one of the digital hubs that will play an integral role in the Shiba Inu metaverse. As noted by the team, the inspiration for the Dunes hub was obtained from several locations such as Sossusvlei Park in Namibia, Sand Dune National Park in the Colorado United States, the Sahara Desert, etc.
The flora inspiration for Dunes also came from Camel Thorn Tree, Nara Melons, Welwitschia, Twigs, Bushel, etc. The Dunes concept art shows a place filled with sand, oases, and skyscrapers.
Importance of the Metaverse to Shiba Inu
It bears mentioning that the new concept art of Dunes shows how committed the Shiba Inu Metaverse team is toward the project. Before unveiling Dunes's artwork, the team had already shared the concept artwork of other SHIB: The Metaverse, including Canyon, WAGMI Temple, and Rocket Pond.
SHIB: The Metaverse will play an essential role in the Shiba Inu ecosystem. The project will further bolster Shiba Inu's utility and help it shred its meme coin tag. Shiba Inu is creating the metaverse in partnership with popular visualization studio THE THIRD FLOOR. Shiba Inu has also added top professionals to its Metaverse team. As reported, Marcie Jastrow, a veteran entertainment expert with 20 years of experience, was onboarded into the Shiba Inu Metaverse team. Shiba Inu also added Sherri Cuono, who was among the team that built the first iPhone game.
---
Source
---
Back to the list