Back to the list
Egypt Limits Bank and ATM Withdrawals Citing Rampant Cash Outflow and Coronavirus Fears
news.bitcoin.com
30 March 2020 15:45, UTC
Reading time: ~5 m
---
Egypt Limits Bank and ATM Withdrawals Citing Rampant Cash Outflow and Coronavirus Fears
On Sunday, the Central Bank of Egypt (CBE) announced it had instructed financial institutions in the country to put withdrawal limits in place for cash. Regional reports disclose that Egyptian residents can only withdraw 10,000 Egyptian pounds ($640) and businesses can only withdraw 50,000 pounds ($3,200). The CBE cited concerns over the covid-19 outbreak and also limited automated teller machine (ATM) withdrawals to 5,000 pounds per day.
Also read: Bitcoin Mining Roundup: BTC Regains 100 Exahash, Miners Close Shop, Pre-Halving Shake-Up
Central Bank of Egypt Enforces Cash Withdrawal Limits at Bank Branches and ATMs
The global economy has been suffering from the economic hardships tied to the covid-19 outbreak that has ravaged multiple countries. The coronavirus scare has caused people to question the use of cash due to the uncleanliness of bills. For instance, at the beginning of March, the U.S. central bank told the public it was holding U.S. dollars repatriated from Asian countries in a separate area. Further, the faltering economy has also caused banks in countries like the U.S. and Germany to place withdrawal limits on cash.
Now Egyptians are facing the same cash issues and the country's central bank is imposing cash withdrawal limits across the board. In addition to the withdrawal limits imposed, the CBE's Tarek Amer told reporters on Sunday via Sada al-Balad TV that "Egypt is facing a cash problem." Amer disclosed that there's roughly $26 billion being transferred out of Egypt to international banks and Egyptian travelers are also taking lots of cash with them when they travel abroad. However, local media quickly pointed out that Egyptian expat remittances were well over $26 billion and were actually closer to $34 billion.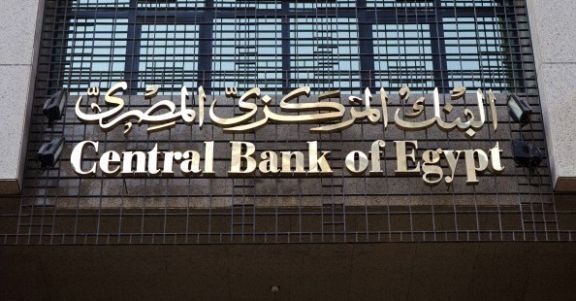 The CBE initiated a new scheme so citizens will use electronic payments more often by removing online fees and certain banking commissions. On Sunday, Egypt's central bank told smaller banks to limit cash withdrawals to 10,000 Egyptian pounds for individuals per day and limited ATM withdrawals as well.
The monetary authority of the Arab Republic of Egypt explained on March 29 that it had told Egyptian banks to impose limits on cash withdrawals. The reason for the CBE's move is to help curb the rising coronavirus spread in Egypt, Africa and other countries in the Middle East. The CBE's new guideline says that the daily limit for individual withdrawals will be 10,000 Egyptian pounds ($640) and Egyptian companies can only withdraw 50,000 pounds. Further, the central bank told financial institutions to limit ATM withdrawals down to 5,000 pounds. The Egyptian pound's inflation rate has been worse than most countries, as it was 13% in 2019 and 9.9% in 2020. Most central banks try to keep the inflation rate around 2%, but the Egyptian pound has suffered since the CBE floated the national currency in November 2016.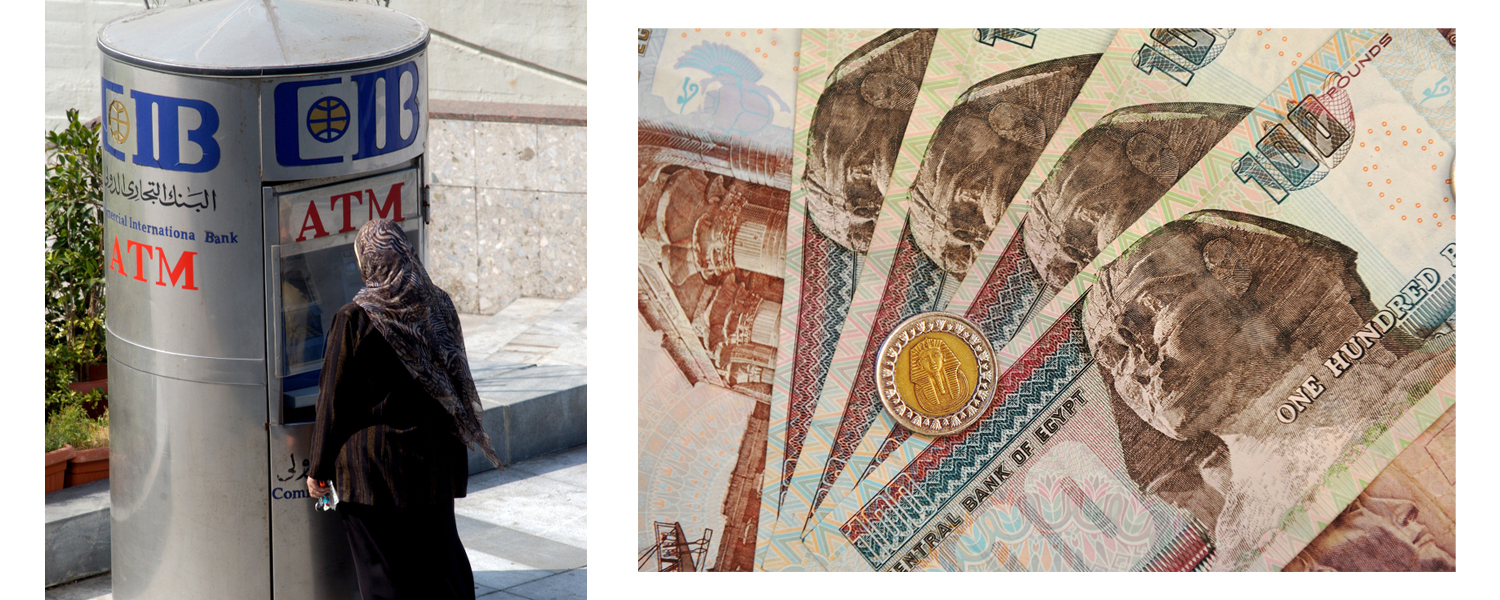 The Egyptian central bank told financial institutions to also limit ATM withdrawals down to 5,000 pounds ($320).
Egyptians have also been told by the CBE that they should "avoid paper currency" and the citizenry should adopt electronic transfers and e-payments so they can control the covid-19 outbreak. "All banks canceled fees on transfers and e-payment methods for the citizens' convenience," the CBE said on Sunday. The day prior, the central bank of Egypt started an electronic payments initiative to encourage citizens to stop using physical pounds. Before that initiative, the CBE told smaller banks they could not impose late payments on certain loans and asked banks to delay credit penalties against customers and organizations.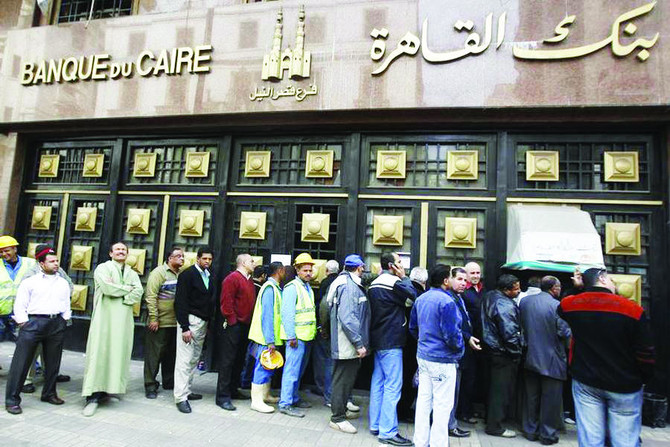 The Egyptian people have already been dealing with the high inflation rate between 9.9-13% in 2019 and 2020 due to the CBE floating the Egyptian pound in 2016.
Withdrawal Limits Started in Lebanon and India Well Before the Covid-19 Outbreak
The covid-19 outbreak is not the first sign of governments worldwide limiting the use of cash within a nation. Lebanese citizens have been dealing with the economic hardship as well. The country's central bank imposed customer withdrawal limits last October. The Reserve Bank of India (RBI) imposed strict restrictions at the end of September 2019, which caused a broad range of Indian citizens to grow angry and rush branches.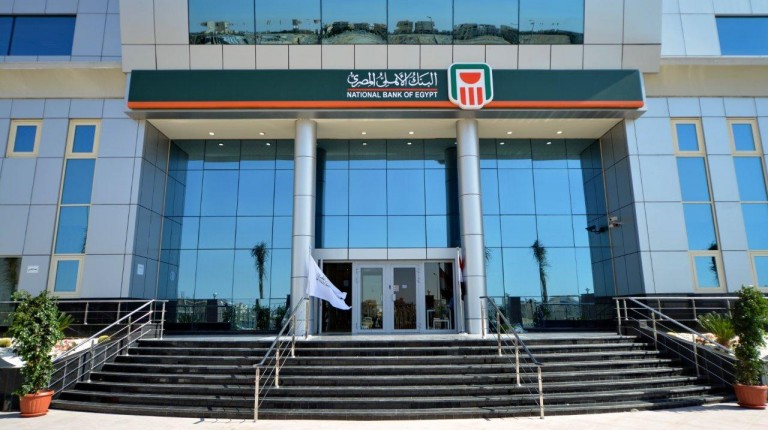 The CBE's Tarek Amer told reporters on Sunday on Sada al-Balad TV that "Egypt is facing a cash problem."
Following the coronavirus scare, a few U.S. banks imposed withdrawal restrictions as customers from the Hamptons in New York tried to empty large accounts. Bank customers from a few other U.S. states also complained of withdrawal limit issues from financial institutions like Bank of America, Chase, and JPMorgan. Last week, reports also disclosed that a number of German banks have imposed withdrawal limits and customers can only withdraw 1,000 euros per visit.

Meanwhile, throughout the madness of this crazy environment filled with financial calamity, bitcoin supporters believe the time is now for worldwide citizens to adopt a censorship-resistant peer-to-peer electronic cash system. Banks have continued to make it harder for people to do what they want with their own money and with the covid-19 crisis, the problem is far more apparent. Americans, Egyptians, Lebanese, Indians, Germans, and citizens across the globe are starting to realize the glaring issues tied to modern central banking the hard way.
What do you think about the CBE imposing Egyptian pound withdrawal limits? Let us know in the comments below.
Read disclaimer
Disclaimer: This article is for informational purposes only. It is not an offer or solicitation of an offer to buy or sell, or a recommendation, endorsement, or sponsorship of any products, services, or companies. Bitcoin.com does not provide investment, tax, legal, or accounting advice. Neither the company nor the author is responsible, directly or indirectly, for any damage or loss caused or alleged to be caused by or in connection with the use of or reliance on any content, goods or services mentioned in this article.
Image Credits: Shutterstock, Pixabay, Wiki Commons
You can now purchase Bitcoin without visiting a cryptocurrency exchange. Buy BTC and BCH here.
---
Source
---
Back to the list