By CCN Markets: Philippine boxer Manny Pacquiao has unveiled his own self-branded cryptocurrency known as 'Pac', Reuters reports. The Pac token will be available on Singapore's Global Crypto Offering Exchange (GCOX). Plans to launch the cryptocurrency were initially announced last year in March.
The Pac cryptocurrency will basically be a utility token and will be primarily used by the fans of the boxing champion to purchase his merchandise and get special access to him on social media.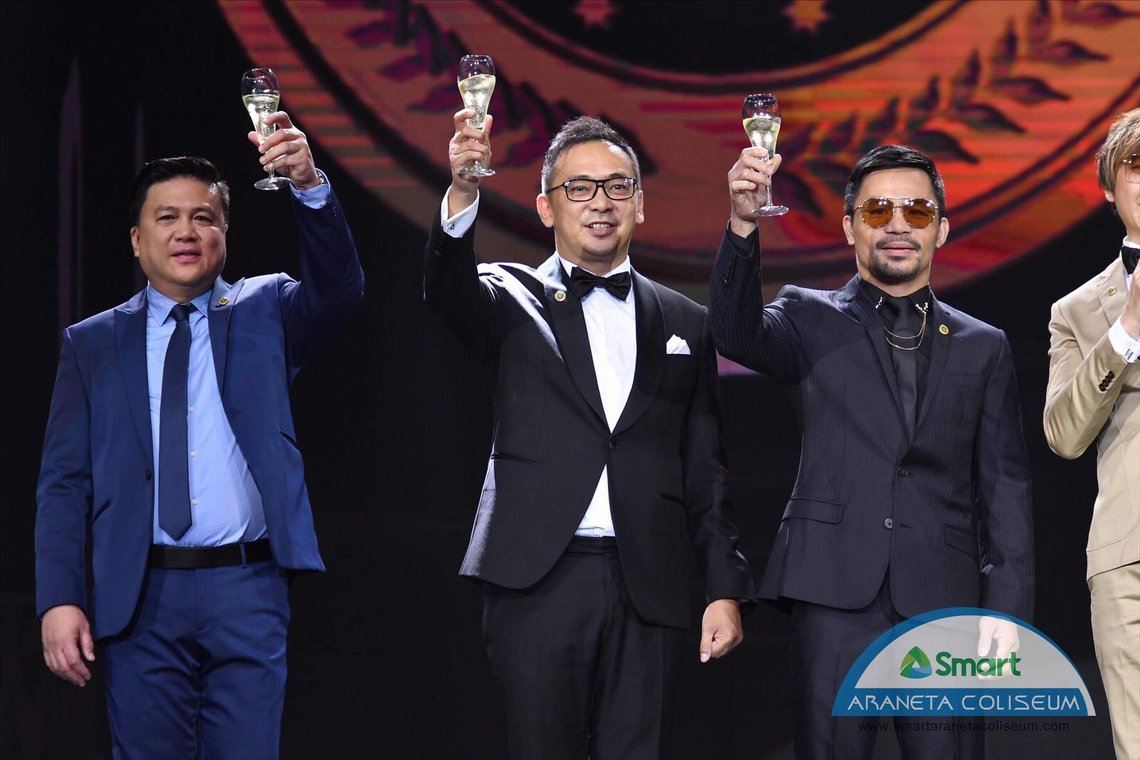 Manny Pacquiao's Cryptocurrency will develop his brand
Besides being a boxer, Pacquiao is also a musician and has several albums under his belt. He has also hosted television shows or acted as himself in films and TV dramas. According to the founder and CEO of GCOX, the project is not meant to "raise a lot of money" but rather to "build an ecosystem".
Congratulations Senator Manny Paquiao for the successful global launch of #PacToken pic.twitter.com/6aLezwMvZx

— Chikkaness Ave (@ChikkanessAve) September 1, 2019
Among the private investors in the Pac token includes ex-Liverpool and England striker, Michael Owen.
The boxing champion who also holds a senatorial seat in the Philippines now becomes the world's first high profile figure to launch a celebrity cryptocurrency. Several other celebrities have announced plans to unveil their own cryptocurrencies but this has yet to materialize.
This includes music icon Akon who last year in June indicated he would launch a cryptocurrency branded Akoin. At the time, Akon revealed that the cryptocurrency would be primarily used in Africa. As part of the plans to launch Akoin, the multi-talented celebrity had also intended to develop a 2,000-acre city in Senegal where the token would be the primary currency.
GCOX has also revealed that soccer legend Owen will also be unveiling his own celebrity token at an unspecified date. Other celebrities who are also partnering with GCOX to launch their own cryptocurrencies include tennis star Caroline Wozniacki and musician Jason Derulo.
King of the Crypto Ring?
While the launch of the Pac token by Pacquiao has gone smoothly, some celebrities have had it rough after they got involved with cryptocurrency projects. Late last year, Pacquaio's boxing rival Floyd Mayweather Jr and rapper DJ Khaled settled charges with the U.S. Securities and Exchange Commission over accusations that they had failed to disclose that they had been paid to promote Initial Coin Offerings.
Though Mayweather prevailed over Pacquiao in their much-anticipated 2015 fight, the successful launch of the Pac token gives the Filipino a one-up against his American rival as far as cryptocurrencies go.