Max Levchin, the CEO of buy-now-pay-later company Affirm, has confirmed that they will be shutting down their "Affirm Crypto Program" amid dampening consumer spending and a changing macroeconomic environment.
The CEO released a letter to shareholders on Feb. 8 alongside a 19% staff cut. He cited uncertain macroeconomic conditions and the need to offset some liabilities on the firm's balance sheet as the two main reasons behind the decision:
"In a period of increased economic uncertainty, we are doubling down on our core businesses, delaying projects with less certain revenue timelines, and aligning our operating expenses with revenue. Concurrent with reducing our workforce, we are sunsetting several initiatives, such as Affirm Crypto."
The firm's chief financial officer Michael Linford said the decision was made to meet profitability goals.
"We have taken decisive actions to reduce expenses. We believe our cost base is now appropriately sized to meet our profitability goals while still supporting our product roadmap and long-term growth ambitions," he said.
Affirm is a millennial-facing payments service provider similar to Afterpay which allows customers to purchase a product online and pay later.
The firm launched the "Affirm Crypto Program" in late 2021 near crypto's market peak when it partnered with Bitcoin payments platform NYDIG to process Bitcoin (BTC) transactions and provide a crypto account for Affirm users.
The program enabled users to set up a scheme where monthly interest accrued from a user's savings account would be automatically converted into BTC.
However, Affirm noted its cryptocurrency program will officially close on Mar. 31, according to the Affirm website:
"On March 2, 2023, the ability to purchase bitcoin through the Affirm app will end. We will be discontinuing the Affirm Cryptocurrency Program on March 31, 2023.
"Any bitcoin in your account when the program ends will be sold at CME CF Bitcoin Reference Rate (BRR) as of 4:00 p.m. London Time, and the sale proceeds will be deposited into your Affirm Savings account," the note added.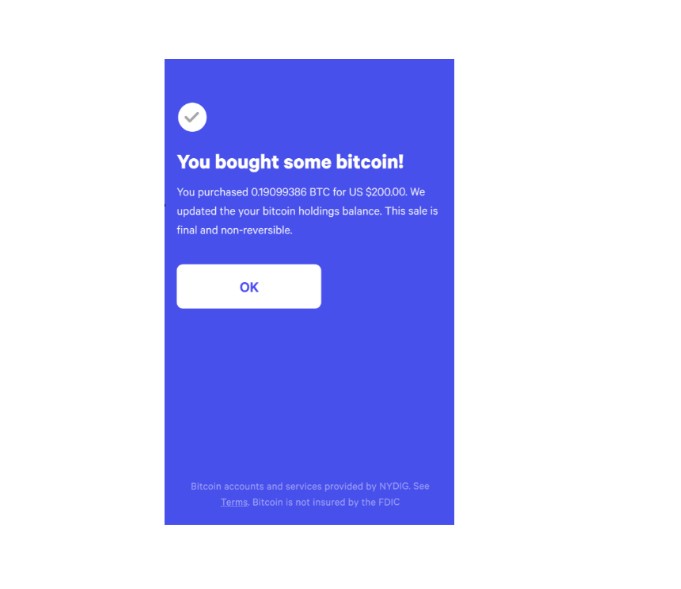 As of Mar. 2, Affirm users will no longer be able to buy Bitcoin. Source: Affirm.
The shutdown is of course a part of a larger staff cleanout for the San Francisco-based lending platform. Levchin said the 19% reduction in its workforce took effect today.
In a Feb. 8 note to employees, Levchin shouldered the blame by stating that he acted too slowly to actions from the U.S. Federal Reserve:
"Everything changed in mid-2022. Over the last three quarters, the Fed increased its benchmark rate at an unprecedented pace. This has already dampened consumer spending and increased Affirm's cost of borrowing dramatically. The root cause of where we are today is that I acted too slowly as these macroeconomic changes unfolded."
Approximately 2,593 individuals claim to be employed at Affirm, according to current figures from LinkedIn.
This means about 500 people were likely impacted by today's announcement.
Cointelegraph reached out to Affirm to find out how many employees related to its crypto initiative were impacted, however, no additional information was shared.
The CEO did however state in the letter that he expects to keep the current headcount to remain essentially flat for the foreseeable future.
The price of Affirm's stock, tickered AFRM, has fallen 19.1% in after-hours trading in the NASDAQ, according to Google Finance.