Back to the list
Bitcoin Recovers After 3rd Weekly Dip to $40k: DYDX Skyrockets Another 30% (Market Watch)
cryptopotato.com
29 September 2021 09:19, UTC
Reading time: ~2 m
---
Following yet another dip below $41,000, bitcoin has reacted well and has recovered a few thousand dollars in hours. Most alternative coins are still struggling, though, with minor movements with a few exceptions, such as DYDX, which has marked a new all-time high.
Bitcoin Recovers The Latest Sub-$41K Dip
Ever since the enhanced volatility on Friday when the primary cryptocurrency lost roughly $4,000 of value in minutes following the latest Chinese ban, the asset had failed to produce any significant gains.
Just the opposite, the bears kept pushing it south despite the brief recovery attempts on Saturday. On Sunday, though, came the first weekly drop towards $40,000, but the bulls managed to save BTC from falling to such a low level.
After bouncing off to $42,000, another price drop came yesterday, and bitcoin slumped to $40,700 once again. As of now, the cryptocurrency has recovered nearly $2,000 and currently stands above $42,000.
Its market capitalization has neared $800 billion, and its dominance over the altcoins sits at 42.5%.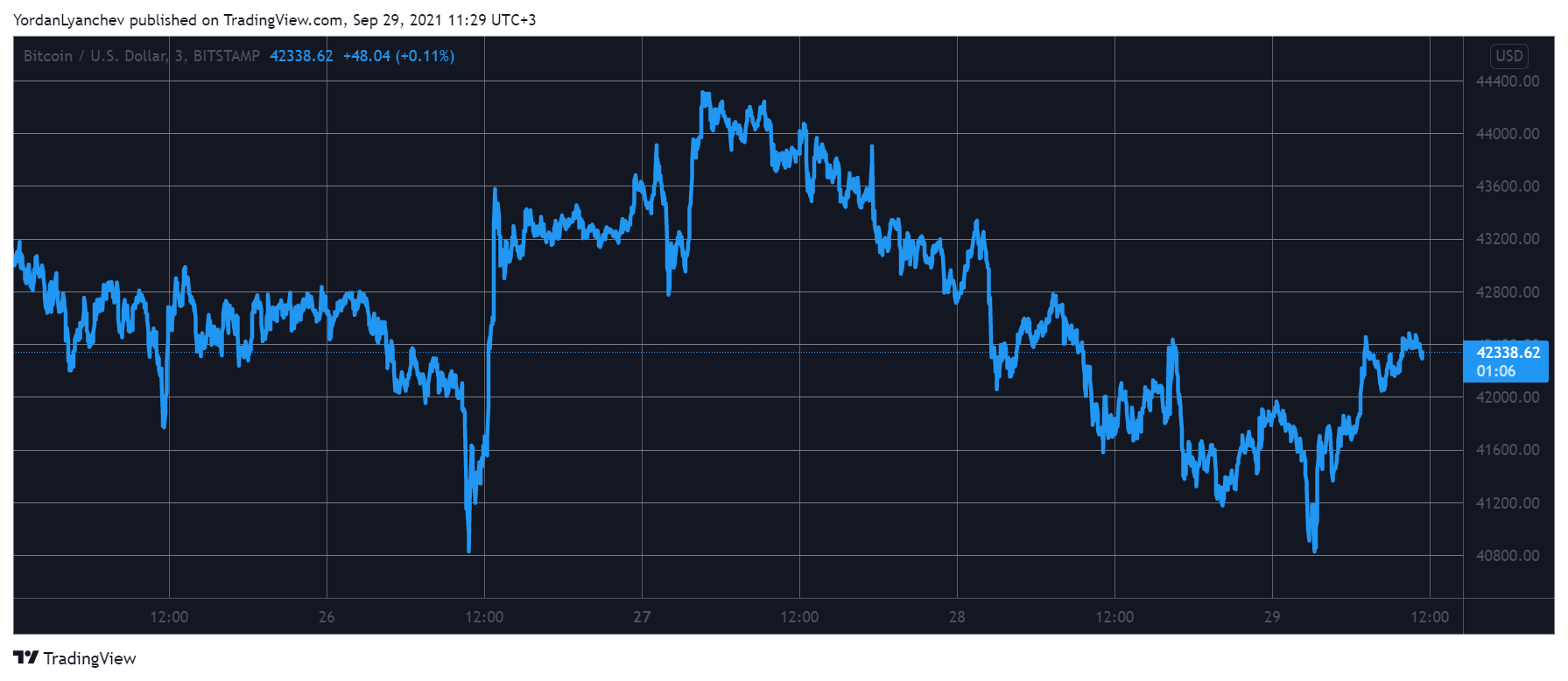 Altcoins Stall But Not DYDX
Most alternative coins also lost substantial chunks of value in the past several days. Ethereum went from above $3,100 to around $2,900. The second-largest crypto has stalled since then and still stands just over that level.
Similarly, Cardano, Ripple, Dogecoin, Polkadot, and Avalanche have remained relatively still since yesterday. Binance Coin, Solana, and Uniswap have marked minor gains.

The situation with the lower- and mid-cap alts is slightly different for a few coins. DYDX is the most significant gainer once again by a 30% surge in a day. Moreover, it has skyrocketed by 100% in the past week, perhaps due to the growing demand for DEXes from Chinese users.
AXS is also well up in a day – this comes as the number of token holders reached a new all-time high, as reported yesterday.
The crypto market cap has regained roughly $70 billion in a day, but it's still below $1.9 trillion.
---
---
Source
---
Back to the list