Back to the list
Bank of England's chief economist says Bitcoin could one day replace cash
www.chepicap.com
20 May 2019 07:40, UTC
Reading time: ~2 m
---
The Bank of England's chief economist, Andrew G. Haldane said Bitcoin has the potential to replace cash, according to a Reddit post.
Haldane made the comments while speaking to a group of students. When one student asked what he thought of cryptocurrencies, Haldane stated he believes Bitcoin would one day replace cash. While it won't happen tomorrow, he was open to the idea 20 or 30 years down the line.
"He [Haldane] said it [Bitcoin] could replace cash, he even joked about us likely having Bitcoin in our wallets," the post reads. "He said he didn't think it'd replace cash tomorrow, but he was quite open to the idea 20 or 30 years down the line. He was also quite familiar with cryptocurrencies and joked that there were now thousands of them."
As NewsBTC reports, Haldane's comments contradict those he made in March 2018. At the time, the economist warned the public about the dangers of investing in cryptocurrencies and saying Bitcoin posed no threat to the current banking system. He also said Bitcoin wasn't scalable and didn't even constitute 1% of global wealth.
In fairness, Haldane's earlier statements came a time when the market was experiencing violent downside corrections, seeing Bitcoin's price drop 70%.
BTC's recent bull run has led to many skeptics reevaluating their outlook on Bitcoin and the larger cryptocurrency market. At the time of writing, Bitcoin is trading at $7,348.79, up 2.18% over the last 24 hours.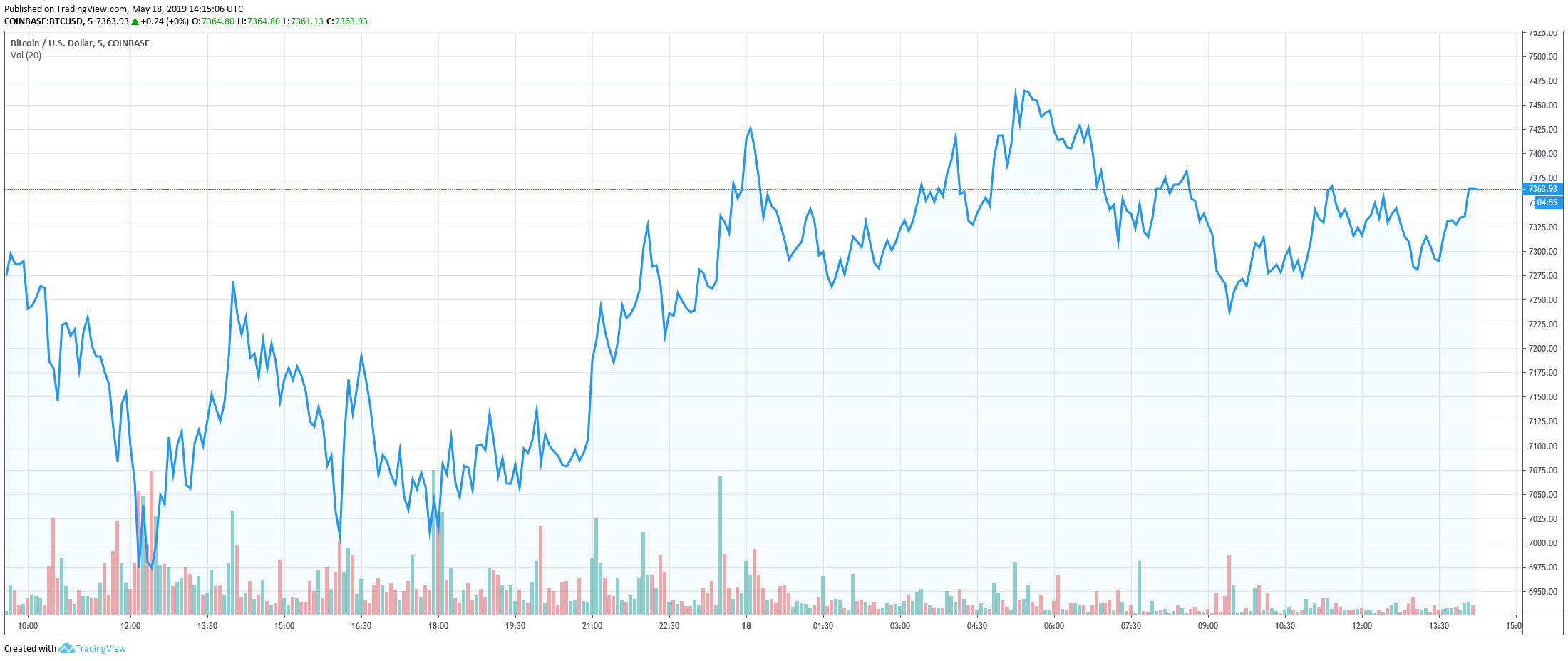 BTC/USD chart provided by Tradingview
---
Source
---
Back to the list