Back to the list
Ethereum Just Minted The World's Youngest Crypto Billionaire
zycrypto.com
04 May 2021 18:43, UTC
Reading time: ~3 m
---
Ethereum (ETH) just minted its 13th billionaire and he's the youngest on the list. 
Russian-born, Vitaliik Buterin is the latest to be inducted into the prestigious triple comma club by Forbes.
The 27-year-old programmer and co-founder of Ethereum who was first introduced to Bitcoin by his father in 2011, crossed the ten-digit mark on Monday, soaring on the wings of a 325% Ethereum price surge to bring the value of his personal 333,250ETH wallet balance to $1.09 billion.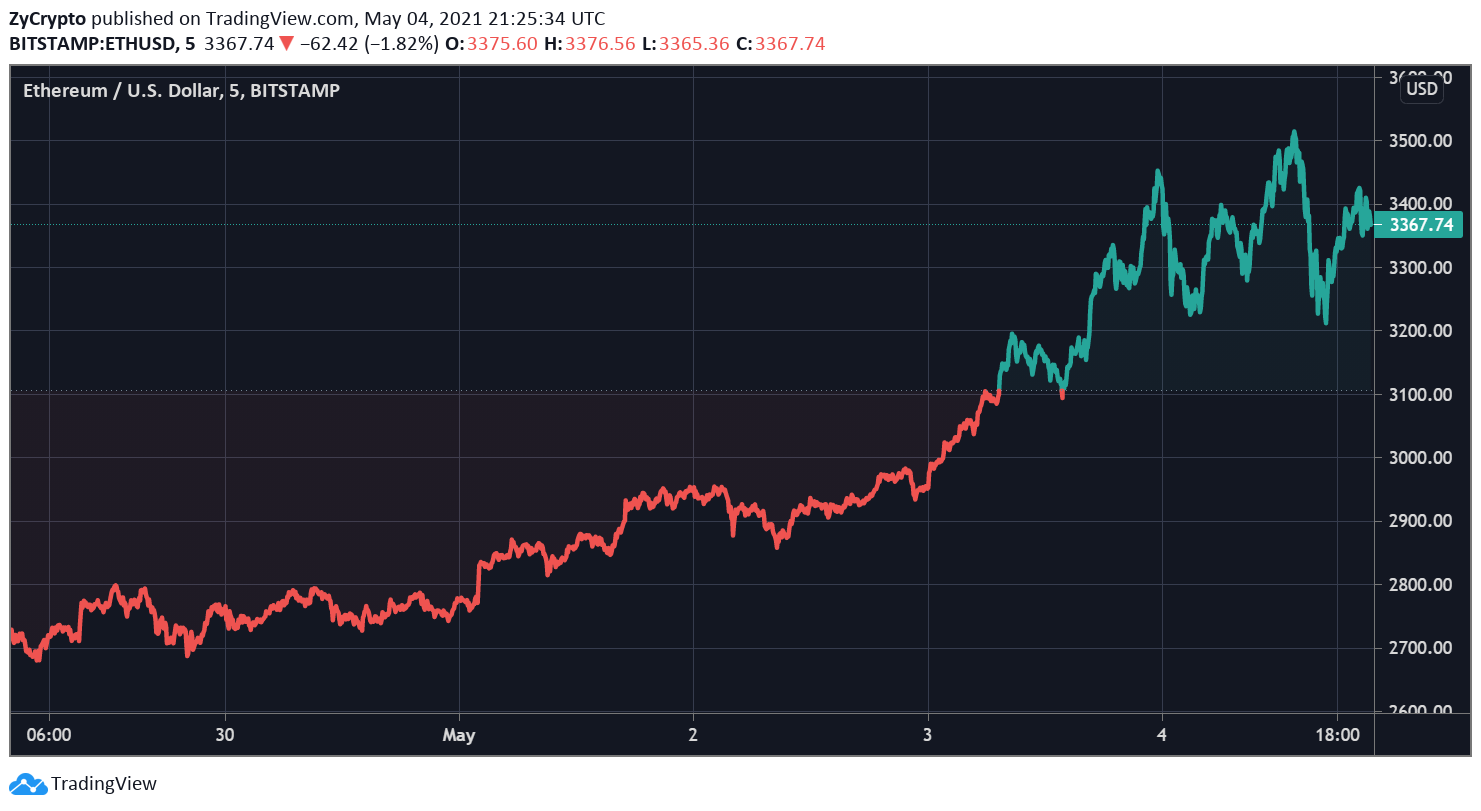 Vitalik who was raised in Canada, founded his interests in blockchain technology with a brief writing stint at Bitcoin Magazine in 2012, before delving into blockchain programming on the strength of a $100,000 young developers scholarship from the Peter Thiel four foundations first major project, Frontier, became the bedrock for the creation of the now-famous Ethereum in 2015.
Ethereum, which is the second-largest cryptocurrency with a market capitalization value of over $400 billion, shot up to its value yesterday, climbing over the $3,000 mark to see holders record over 10% value increase in less than 24 hours. The second most valuable coin has maintained its 15% market share becoming the busiest blockchain platform for most uprising DeFi projects, all thanks to Vitalik's vital input over the last eight years.
Despite its serial strides in the DeFi world, Ethereum still suffers slower throughput problems and high transaction fees. It is continually given a run for its money by Binance and its native Binance Smart Chain which processes approximately eight times Ethereum's daily transactions for less transaction cost. Vitalik has revealed plans to upgrade with an ETH 2.0 platform that addresses these problems in the current decade.
A serial philanthropist: Vitalik has donated several times to several courses: A $763,970 Ethereum's worth to Machine Intelligence Research Institute in 2017, $1 million for Refugees in Uganda, over $600,000 worth of Ethereum to India for COVID-19 relief, $2.4million to the SENSE Research foundation for age-related ailments, amongst others.
Vitaliks's giant strides within the blockchain ecosystem, despite dropping out of the University of Waterloo to pursue his passion, has gone on to earn him an honorary doctorate degree from Brussels University, for his ingenuity.
By his latest induction, Vitalik will join embattled XRP co-founders, Chris Larsen and Jed McCaleb, to bring the number of cryptocurrency co-founder billionaires to three. The rest ten are split between the categories of early investors like Michael Saylor, Tim Draper, the Winklevoss brothers, and Changpeng Zhao, Sam Bankman-Fried, Brian Armstrong, Tim Draper, and Fred Ehrsam who made a fortune as creators of transaction applications and crypto service applications like Binance and Coinbase.
---
Source
---
Back to the list