Back to the list
Ethereum gas usage reaches all-time high as coin's price rallies to breach $200 mark
eng.ambcrypto.com
17 September 2019 21:30, UTC
Reading time: ~2 m
---
September has been a month of optimism for the Ethereum community.
After the price rallied over a mundane period of price activity in the ongoing bear market, the last couple of weeks witnessed the second-largest virtual asset exhibiting strong market fundamentals that translated into positive price activity.
At press time, Ethereum's price had registered a massive growth of 20 percent since 1 September, and the bullish momentum had allowed the coin to breach the $200 mark. The last time Ethereum breached this mark was on 23rd August. The price of Ethereum was $197.99, at press time, after incurring minor corrections. However, the coin appeared competent enough to breach the $200 resistance again.
Ethereum's gas usage is considered to be one of the reasons behind the bullish outbreak, with the same reportedly hitting an all-time-high, at press time. However, the ETH gas was not entirely used for moving ETH on the network.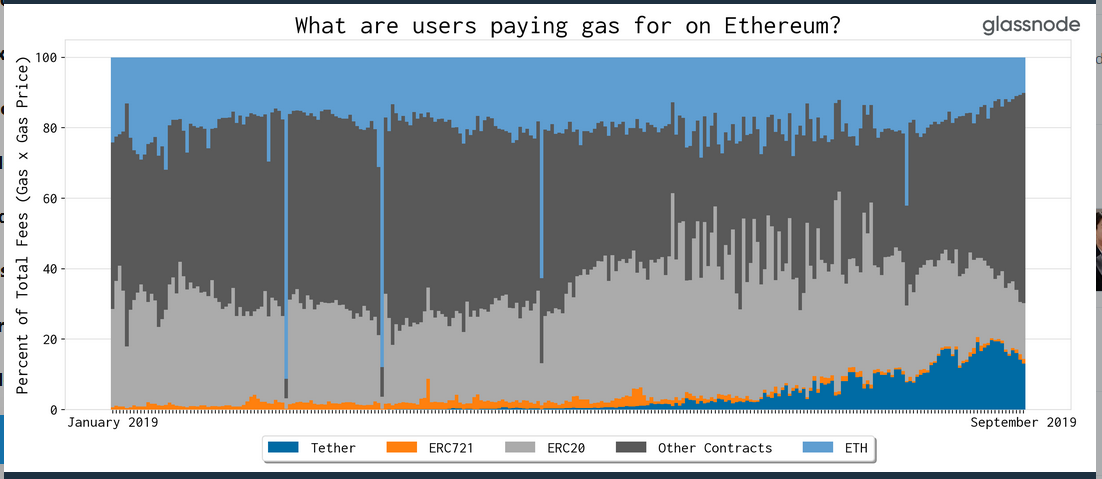 Source: Glassnode – Twitter
According to data revealed by glassnode, it was observed that a majority of the ETH gas was used for other reasons, rather than moving ETH transactions on the network. It was also reported that a bulk of the ETH gas was consumed by non-standard smart contracts.
As reported previously, Tether has been one of the major users of ETH gas on the network, after facilitating transactions worth over $512,000 in the last 30 days. The Ethereum network was clogged due to the massive rise in the number of Tether transactions, as some members of the community complained about pending confirmations. The data also highlighted a 20 percent rise in all network fees used to move USDT on the Ethereum network.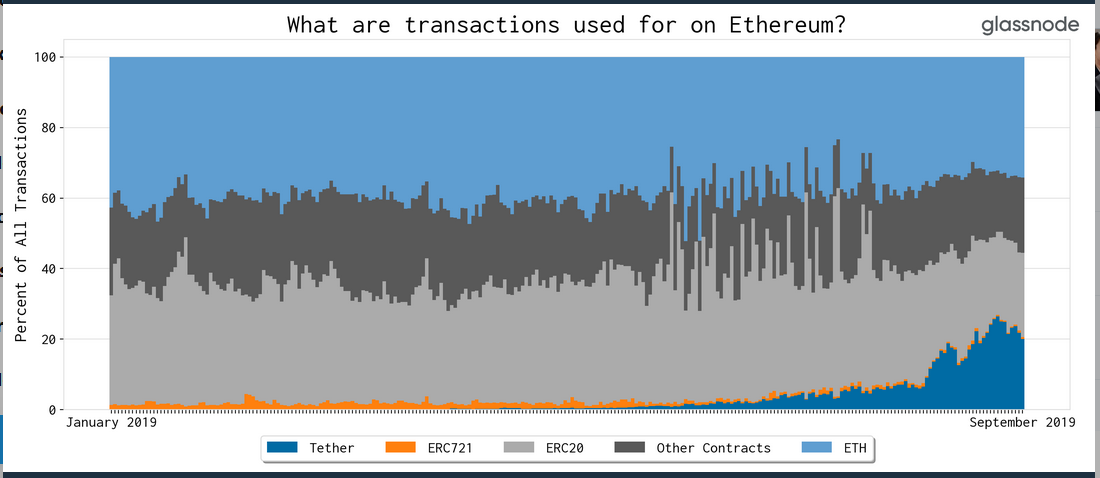 Source: Glassnode – Twitter
Transactions placed on Ethereum exhibited a similar trend as only 30 percent of the total number facilitated ETH transfers and almost 45 percent of them included smart contract counts, which were largely based on DeFi dApps.
In June, USDT transactions accounted for less than 1 percent on the ETH network. At press time, Tether was responsible for around 25 percent of the total transactions on the network.
---
Source
---
Back to the list
Similar news