The largest non-exchange Ethereum (ETH) whales have been gobbling up the second-largest crypto asset throughout 2023, according to the crypto analytics firm Santiment.
Santiment notes that the 10 largest non-exchange Ethereum addresses currently hold an all-time high of 31.8 million ETH, a total that is worth more than $59.6 billion at time of writing.
Explains the analytics firm,
"As more and more Ethereum has been moving into self-custody and decentralized finance (DeFi) options, many of these coins have been absorbed by the largest whale addresses on the network."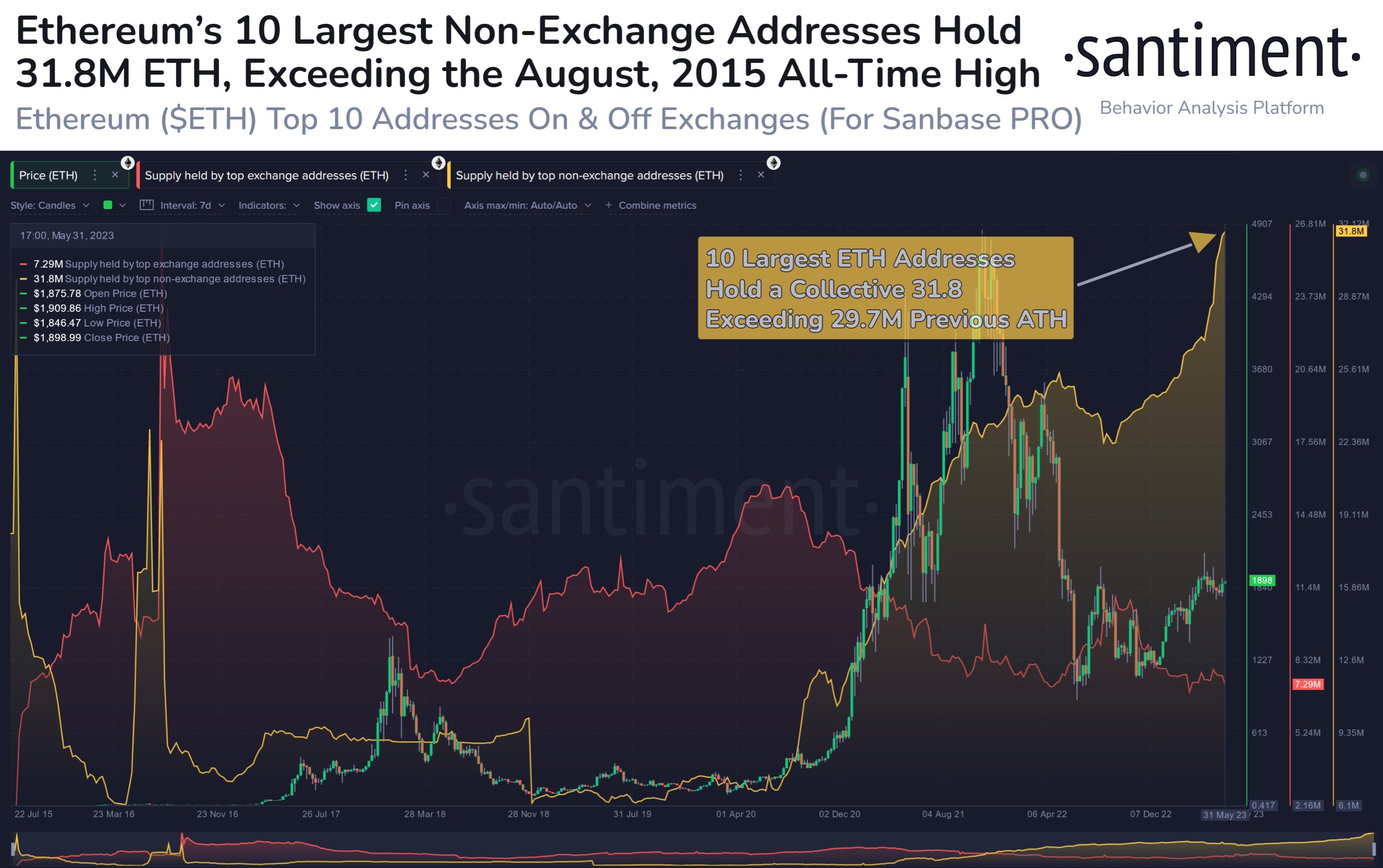 Source: Santiment/Twitter
Crypto prices crashed across the board on Monday after news broke that the U.S. Securities and Exchange Commission (SEC) launched a lawsuit against top global crypto exchange Binance and its CEO Changpeng Zhao. The regulator alleges the exchange violated investor protection and securities laws.
Santiment noted that Monday represented the third-worst day of 2023 for digital assets, price-wise.
"With the news of crypto's largest exchange being under siege from the SEC, prices had their third worst outing of 2023 (March 8th & April 17th being the other two). A potential recovery largely depends on how big of a deal this ends up being, as the next 1-3 weeks progress."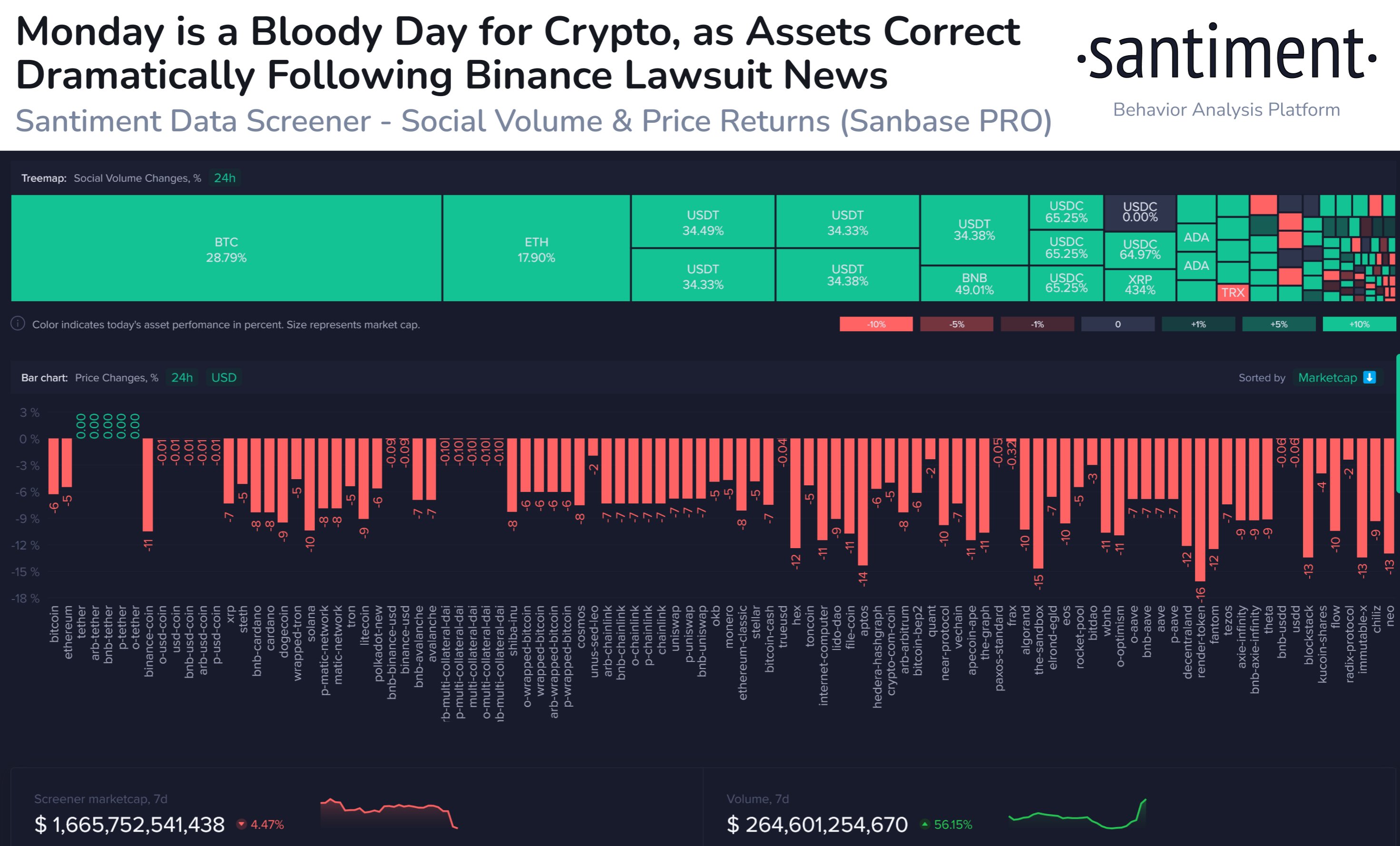 Source: Santiment/Twitter
The SEC followed up the Binance lawsuit by suing Coinbase on Tuesday, alleging the top US crypto exchange operated as an unregistered securities exchange, broker, and clearing agency.
Despite the second SEC lawsuit, crypto prices began to recover on the second day of the week, with the overall crypto market cap jumping 3% in the past 24 hours.
ETH is trading at $1,876 at time of writing and is up 3.5% in the past day.
Generated Image: Midjourney