The Ethereum (ETH) price is in the process of breaking out from a crucial horizontal resistance level. Doing so would also cause a breakout from a long-term descending resistance line.
While there is no direct Ethereum news regarding the Shanghai upgrade, the fork is expected to deploy in April. The Shanghai Upgrade is the first big update in the Ethereum blockchain after Ethereum 2.0, and besides unlocking the indefinitely staked ETH from the Beacon Chain, the upgrade will introduce other Ethereum improvement proposals, such as a reduction in Ethereum network transaction fees and transaction size.
However, the upgrade is not expected to introduce anything new in regard to smart contract functionality or decentralized applications. It is worth mentioning that since the merge, the Ethereum deflation rate has picked up considerably and the supply has so far fallen by 63,000 tokens.
Ethereum (ETH) Reaches Crucial Long-Term Level
The technical analysis for the weekly time frame provides a bullish outlook for ETH. The main reason for this is the reaction to the $1,400 horizontal area. The area acted as the all-time high since 2018 and has been respected despite two deviations in 2022 (red circles).
The bullish movement in 2023 caused Ethereum to move above it, and the price validated it as support last week (green icon). Moreover, the weekly RSI broke out from its resistance line and is now above 50. This is considered a bullish sign.
While the ETH price still follows its own descending resistance line that has been in place since the all-time high, RSI breakouts often precede price breakouts. Therefore, the ETH price is expected to break out from its long-term descending resistance line.
If it does, it could increase to the next closest resistance at $2,000. On the other hand, a rejection from the line could lead to a retest of the $1,400 area.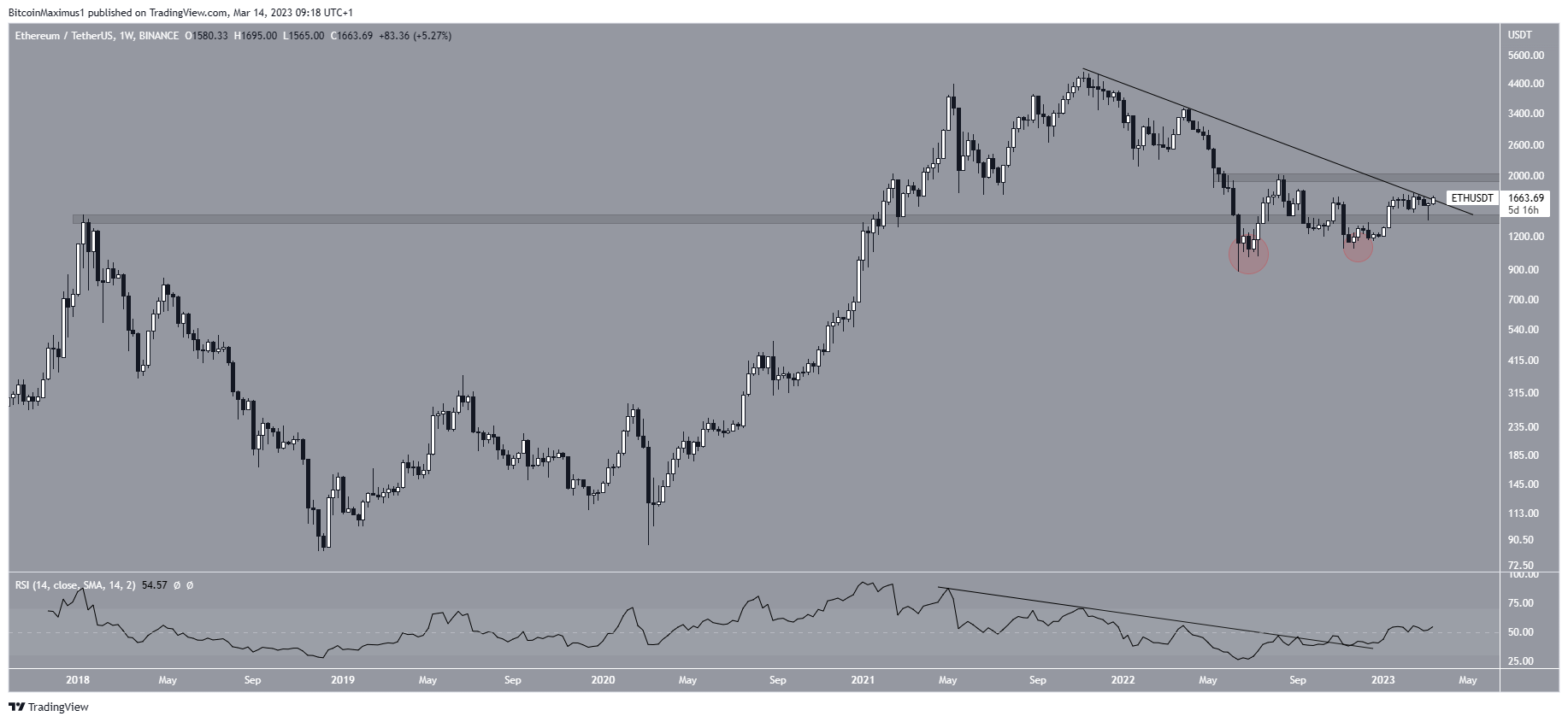 ETH/USDT Weekly Chart. Source: TradingView
Will Ethereum (ETH) Price Break Out?
The daily time frame supports the possibility of a breakout. It shows that the ETH price bounced at the support line of a previous ascending parallel channel (green icon) and began the current upward movement.
Currently, the price is in the process of moving above the $1,680 resistance area. This would also cause a breakout from the aforementioned long-term descending resistance line if successful. Therefore, it would likely take the Ethereum price toward $2,000.
The daily RSI breakout (green line) supports this possibility, hereby giving a bullish Ethereum price forecast.
On the other hand, if the price gets rejected, it could fall back to the $1,400 support area.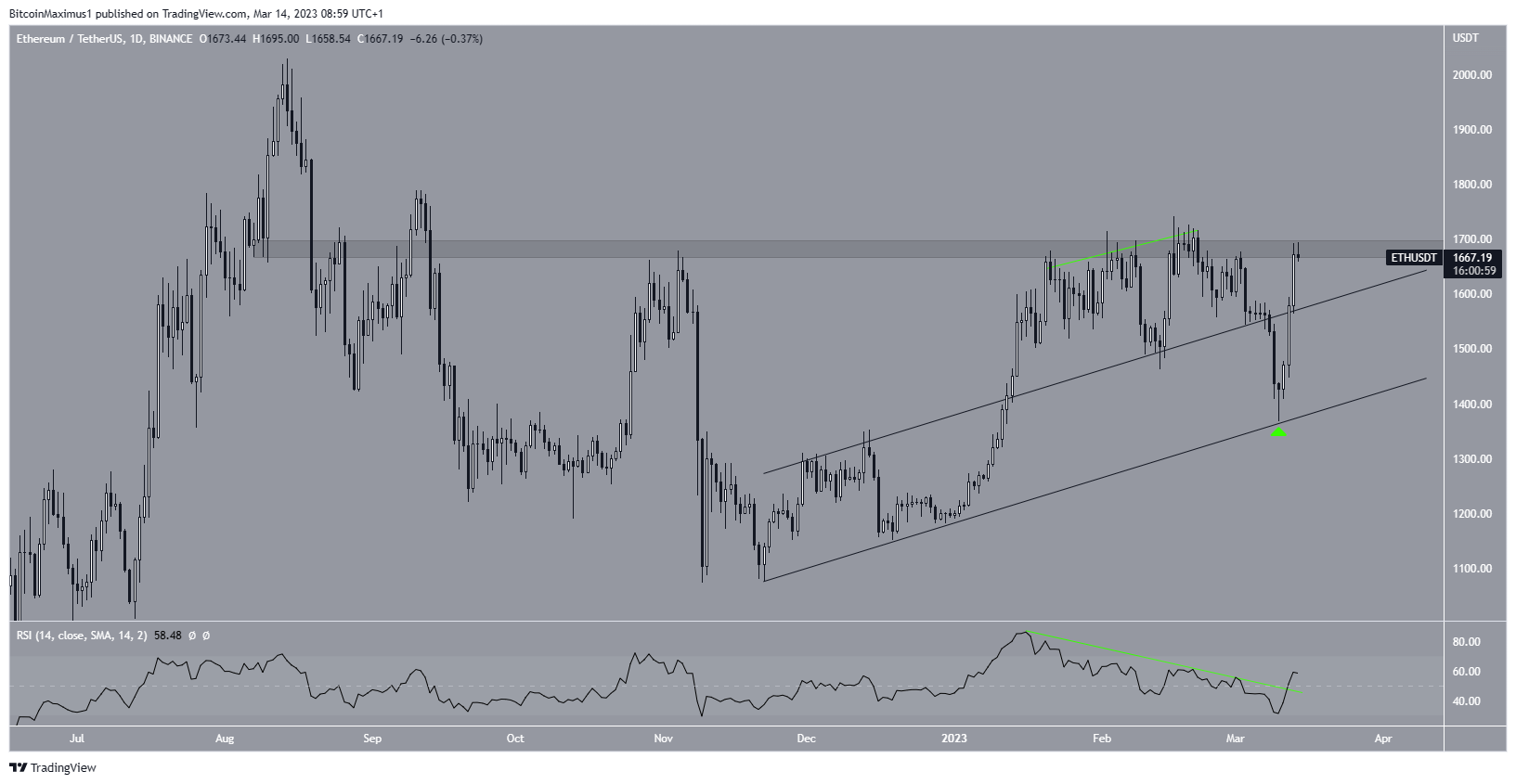 ETH/USDT Daily Chart. Source: TradingView
To conclude, the most likely Ethereum price forecast is a breakout from the current confluence of resistance level leading to an increase toward $2,000. Failure to break out would invalidate this bullish outlook and could lead to a fall toward $1,400.