The cryptocurrency market is looking forward to the Shanghai upgrade on the Ethereum (ETH) network that would allow investors to withdraw their staked ETH. Ahead of the historical event, concerns have been raised over the possibility of the withdrawn ETH flooding the market, a factor that would likely impact the value of Ethereum.
However, a review by crypto analysis platform CryptoQuant on March 1 indicates that based on onchain data, the possibility of Ethereum recording a surge in selling pressure after the upgrade is minimal.
According to the platform, the analysis is backed by the fact that 60% of staked ETH, or 10.3 million ETH, remains at a loss, and investors are likely to hold on to the asset until market conditions improve. The staked Ether represents about 13% of the total Ethereum supply. Secondly, the analysis indicates that Lido Dao (LDO), the largest Ethereum staking pool at 30%, is also at a loss, while the staked ETH has an average loss of 24%.
"Typically, selling pressure arises when participants have extreme profits, which is not the case for staked ETH currently. Additionally, the most profitable staked ETH was staked less than a year ago and has not seen significant profit-taking events in the past," CryptoQuant said.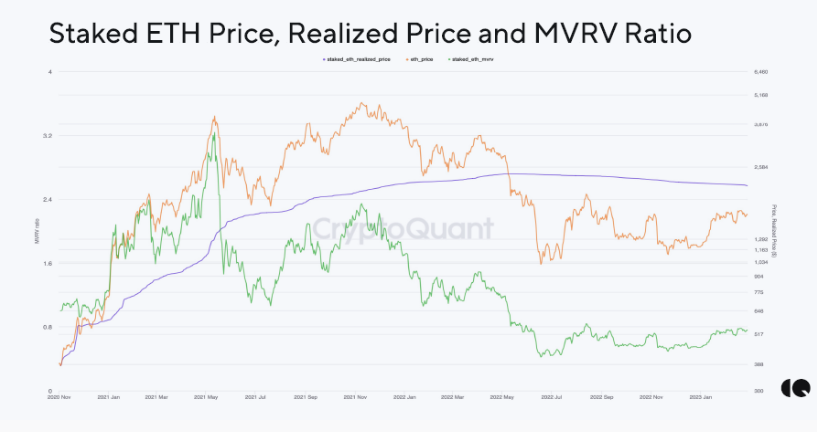 Preparations for withdrawing staked ETH
The Shanghai upgrade remains among the highly anticipated Ethereum blockchain events after the Merge upgrade transitioned the network to the proof-of-stake (PoS) protocol. Ahead of the upgrade, investors simulated the withdrawal process after the Zhejiang testnet went live on February 1. Another test for the Shanghai upgrade on the Sepolia testnet also went live at the end of last month.
As different players continue to look forward to the staking withdrawal, the United States regulators are also increasing their crackdown on the space, a factor likely to influence the value of Ethereum.
Ethereum price analysis
Overall, the network upgrade has been touted to have a positive implication for the value of Ethereum in the long term. At the moment, Etheruem's price has been weighed by the overall market downturn. By press time, Ethereum was trading at $1,644 with weekly losses of about 2%.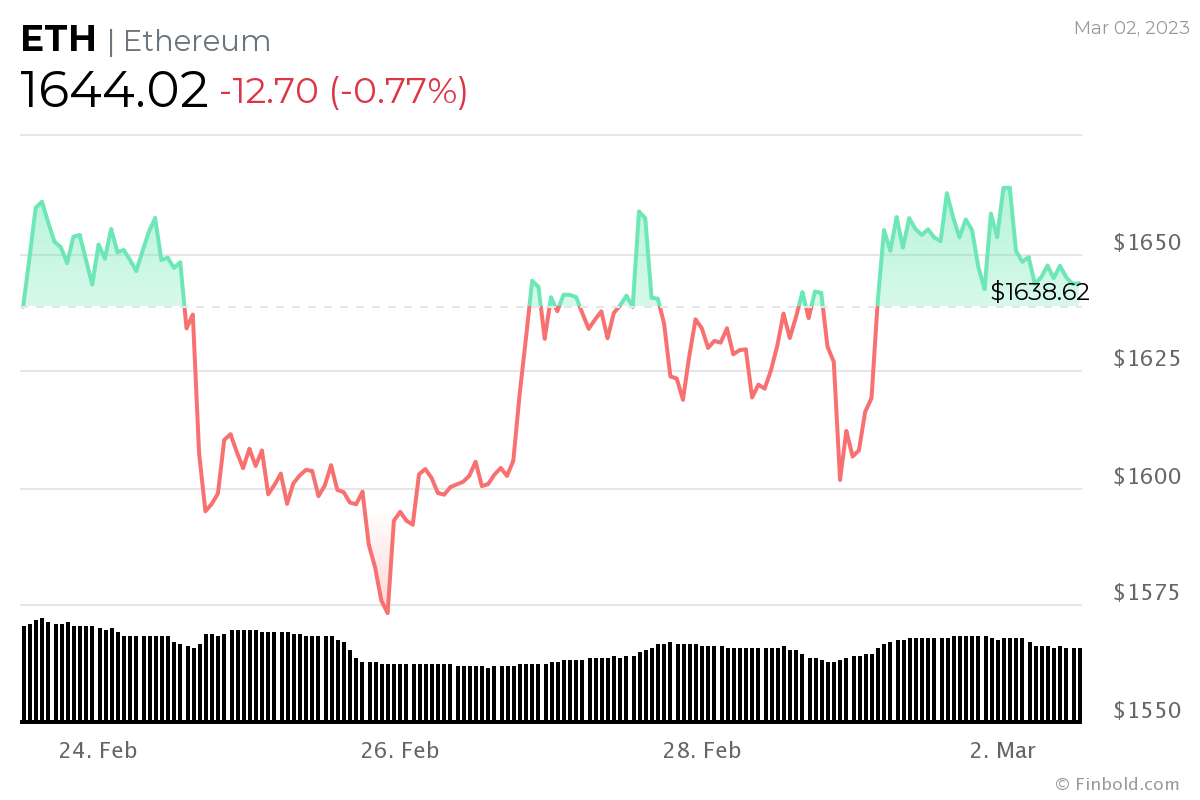 Based on the outcome of the upgrade, if investors hold their ETH, it will give the second-ranked crypto by market cap a chance to break the $1,700 resistance and push for $2,000. Alternatively, Ethereum could drop below the $1,500 support level if high selling pressure is realized.
The decentralized finance (DeFi) asset also controls a market cap of about $200.8 billion.
Disclaimer: The content on this site should not be considered investment advice. Investing is speculative. When investing, your capital is at risk.