Back to the list
Total Value in ETH 2.0 Deposit Contract Reaches All-Time High
coinedition.com
13 February 2023 11:39, UTC
Reading time: ~2 m
---
One of the cryptos in the red heading into the new week is Ethereum (ETH). According to data from CoinMarketCap, the biggest altcoin by market cap is currently trading hands at $1,508.81 after a 1.53% drop in price over the last 24 hours. The altcoin also reached a low of $1,504.49 and a high of $1,545.55 over the same time period.
This stumble in ETH's 24-hour performance has impacted its weekly performance as the crypto is in the red by more than 7% over the last seven days. ETH also weakened against its biggest competitor, Bitcoin (BTC), by about 1.24% over the last day.
ETH's 24-hour trading volume is in the green zone, and currently stands at $6,692,563,314 after a more than 46% increase since yesterday. In terms of market cap, ETH currently stands at $184,820,616,727.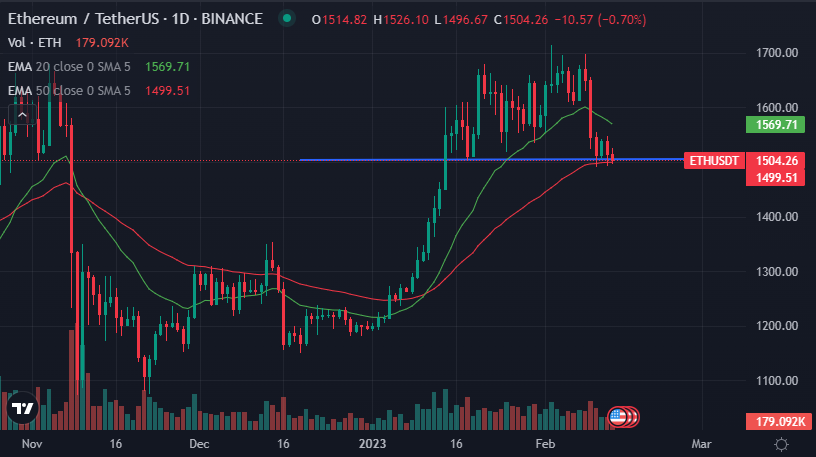 Ethereum / Tether US 1D (Source: TradingView)
The altcoin is currently trading close to the support at $1,505.46. If the crypto can close today's trading session above this level, it is likely that the price of ETH could start to climb or consolidate. The fact that the 20-EMA line is still bullishly crossed above the 50-EMA line could mean that there is still enough bullish momentum to support the move up.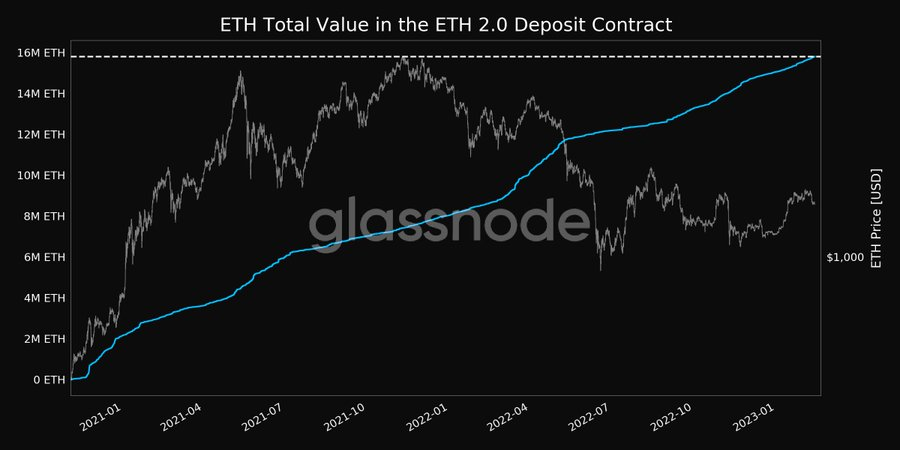 ETH total value in the ETH 2.0 deposit contract (Source: Glassnode)
Moreover, the on-chain analysis firm Glassnode took to Twitter earlier this morning to share some metrics about ETH. According to the post, the total value in the ETH 2.0 deposit contract has reached a new all-time high of 15,803,847 ETH.
Disclaimer: The views and opinions, as well as all the information shared in this price analysis, are published in good faith. Readers must do their own research and due diligence. Any action taken by the reader is strictly at their own risk. Coin Edition and its affiliates will not be held liable for any direct or indirect damage or loss.
---
Source
---
Back to the list