Back to the list
How To Use Ethereum Scaling Arbitrum Bridge To Escape High Fees
cryptoticker.io
13 September 2021 19:51, UTC
Reading time: ~2 m
---
Arbitrum One publicly deployed it's beta version of the Ethereum L2 scaling solution alongside the Arbitrum bridge onto mainnet on Sep 01. This is a significant attempt to scale the Ethereum blockchain using the roll ups technology and will have long lasting effects on the smart contract platform's future. A lot of users have been recently priced out of the Ethereum blockchain, because of high fees and slow tx times. Arbitrum is attempting to solve that in a decentralized manner, inheriting full security from the Ethereum base layer. Let's see how to use the Arbitrum bridge to migrate funds over to the other side.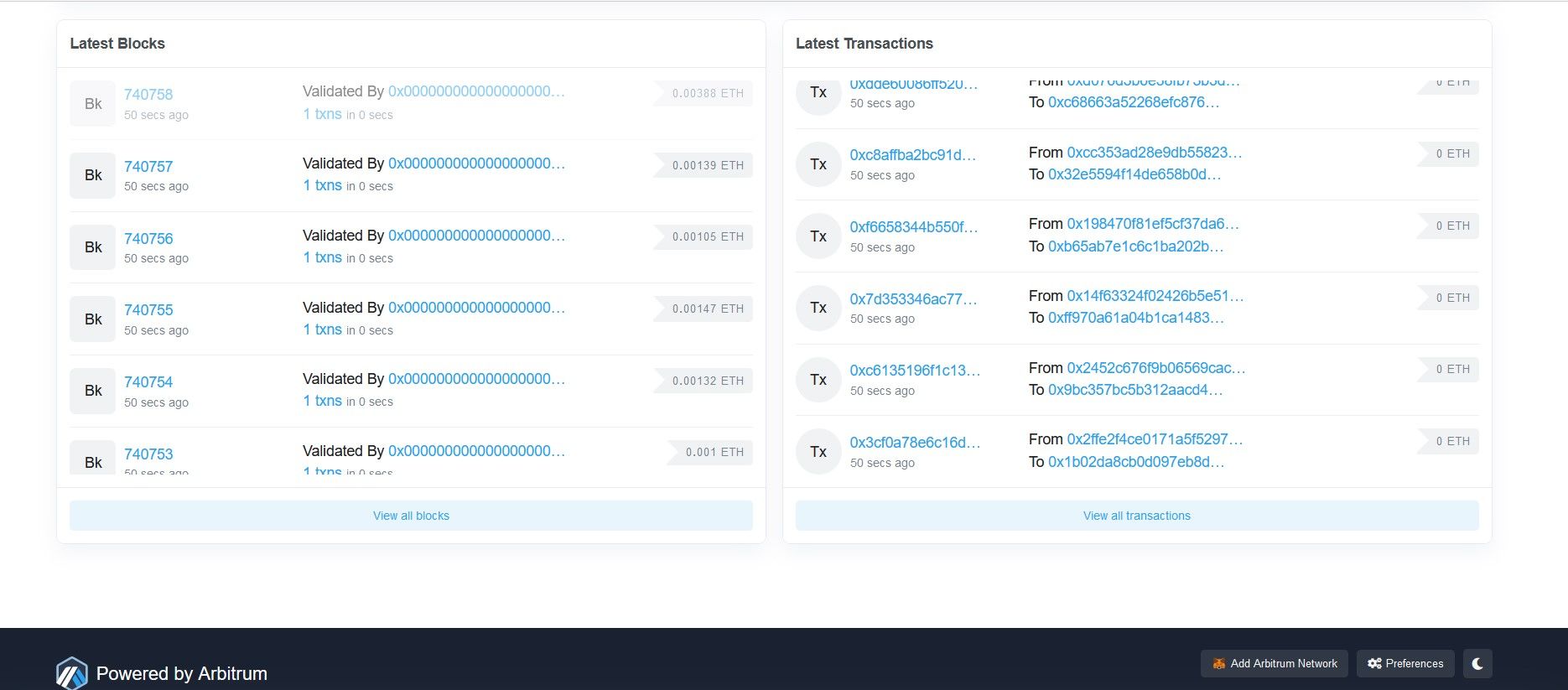 2. Alternatively, you can manually enter the following information in the Custom RPC addition feature on MetaMask.
Network Name: Arb1
RPC: https://arb1.arbitrum.io/rpc
Chain ID: 42161
Currency Symbol: ETH
Block Explorer URL: https://arbiscan.io
Sending Funds Over Arbitrum Bridge
Access Arbitrum Bridge here.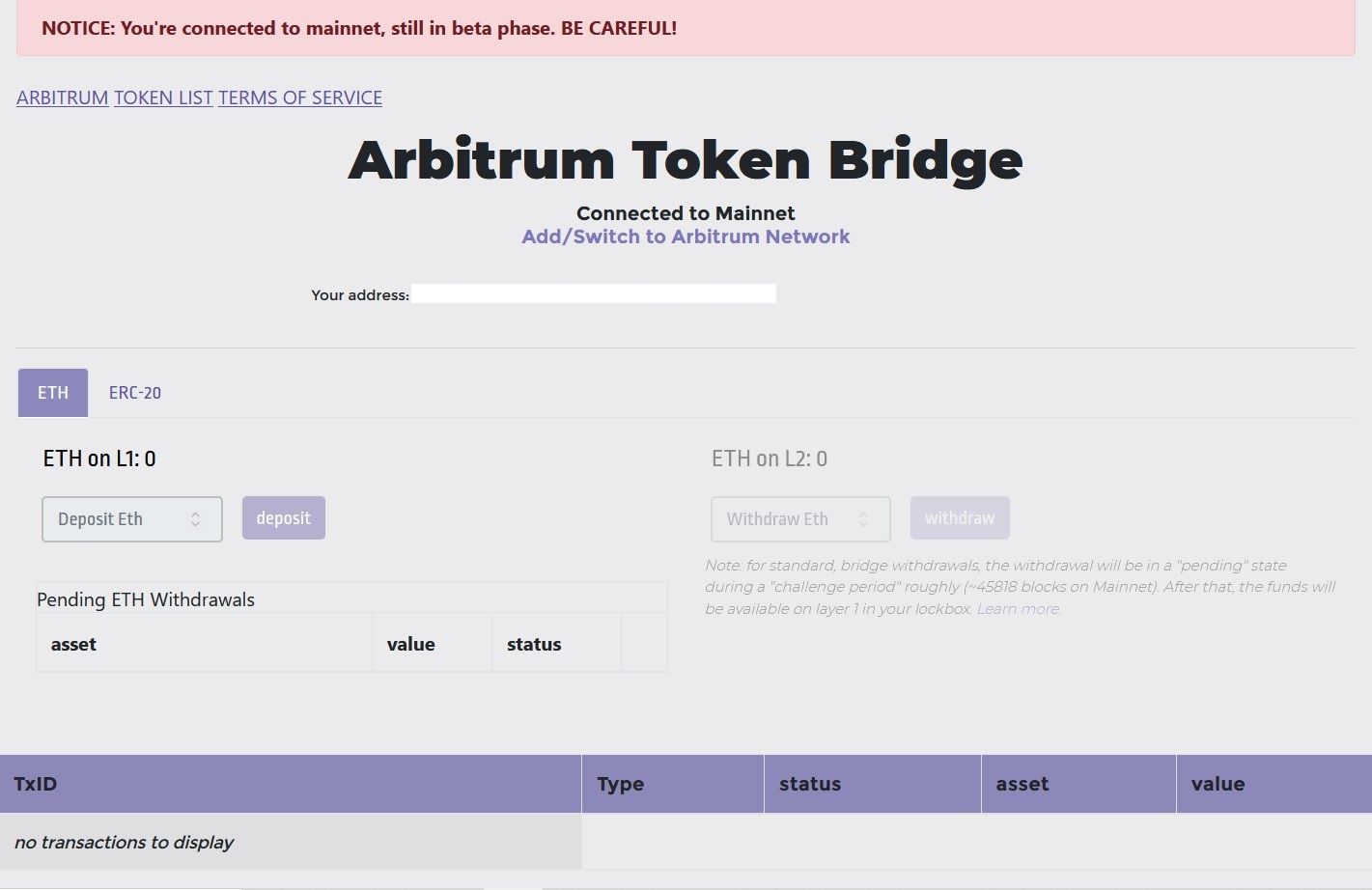 ---
Source
---
Back to the list