Bitcoin could be on its way lower before finding a bottom, according to an up-and-coming on-chain crypto analyst.
In a tweetstorm, the analyst known as Dilution Proof says that Bitcoin (BTC) is looking shaky and an event that flushes weak hands is in the cards.
"The Bitcoin market is pretty antsy & price could dip again to shake out more weak hands.
However, if you have conviction in Bitcoin's long-term prospects & realize that recent events were just FUD (fear, uncertainty, and doubt), there is only one thing you can do…
…HODL on."
The analyst takes note of a sentiment index that shows traders are much more bullish during the current correction than other local bottoms. According to Dilution Proof, the prevailing sentiment could mean Bitcoin has more downside potential.
"According to this Bull & Bear Index (based on Bitcointalk, Reddit & Twitter), the Bitcoin sentiment was less bearish during this Elon-dip than previous local bottoms.
Could mean that:
1) Current sentiment is less bearish
2) Bottom is not in yet
3) Indicator has (selection) bias"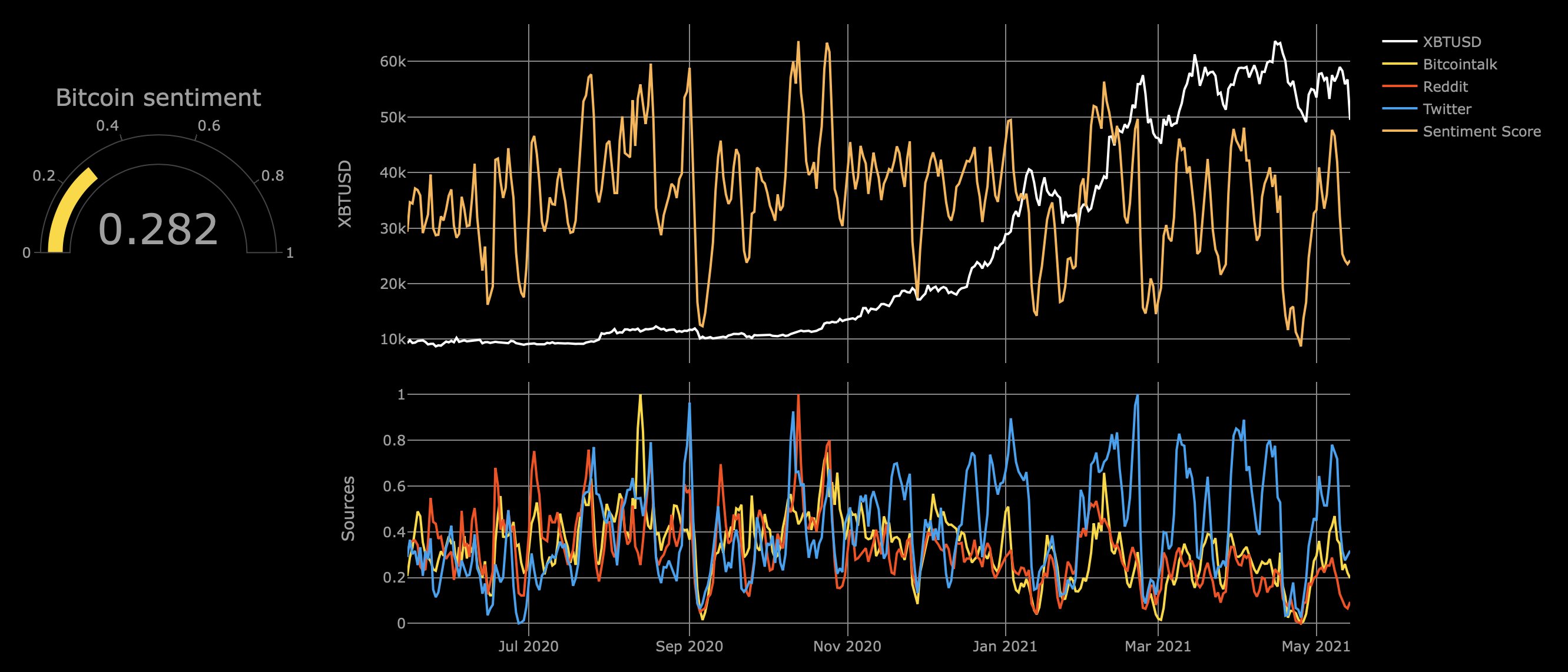 Despite some warning signs in the flagship crypto asset's price action, Dilution Proof remains long-term bullish on Bitcoin and cites a few indicators suggesting that BTC is presenting buying opportunities, rather than finishing a bull run.
He notes that during the "Elon-dip," or the downward price movement largely attributed to Elon Musk's tweets criticizing Bitcoin's fossil fuel consumption, BTC's adjusted Spent Output Profit Ratio (aSOPR), which quantifies how many coins moving on-chain are doing so at a loss or profit, was reset.
"Historically, those have been good times to buy the ******* dip (BTFD) – unless you think we've just hit an overall market cycle top."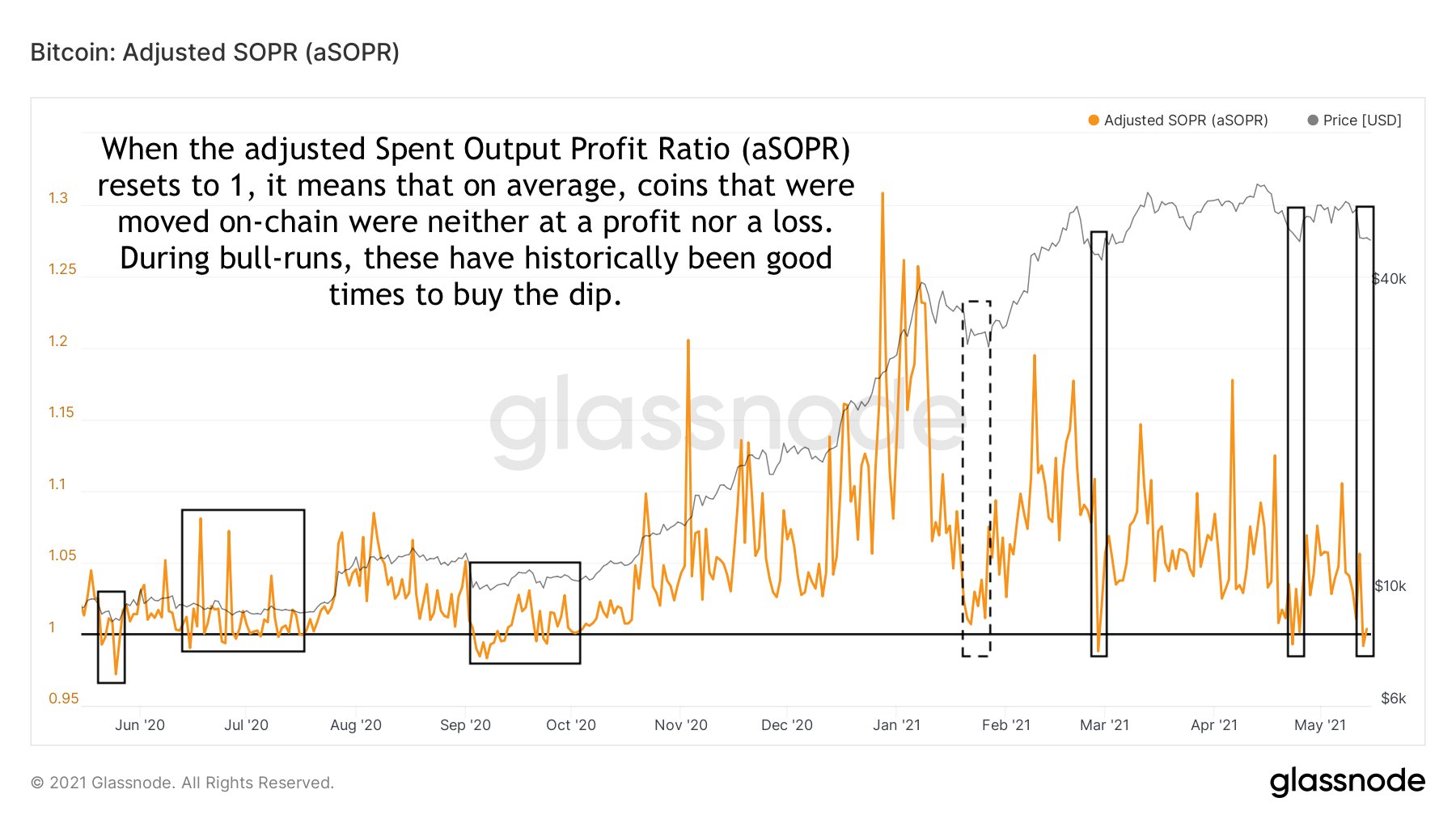 The closely-followed analyst also references popular on-chain analyst Willy Woo's network value to transactions (NVT) model, which is the ratio of BTC's market cap to Bitcoin's on-chain transactional volume. Based on the NVT model, Dilution Proof says the Bitcoin correction could be a historically opportune time for buying.
"The Bitcoin price is trading below Willy Woo's NVT Price model. If we zoom out, these have historically been great buying opportunities – except right after a blow-off top. Unless you think that we have just hit an overall market cycle peak, this might be a good time to BTFD."