Back to the list
Bitcoin Dives 15% to $8,500, Liquidating $200 Million In BitMEX Longs
www.newsbtc.com
10 May 2020 03:30, UTC
Reading time: ~2 m
---
Since the daily close 20 minutes ago, Bitcoin has fallen off a cliff.
The cryptocurrency has collapsed from $9,800 where it spent most of Saturday to $8,000 — a drop of more than 15% — since the daily close, shedding support level after support level as if they were not notable at all.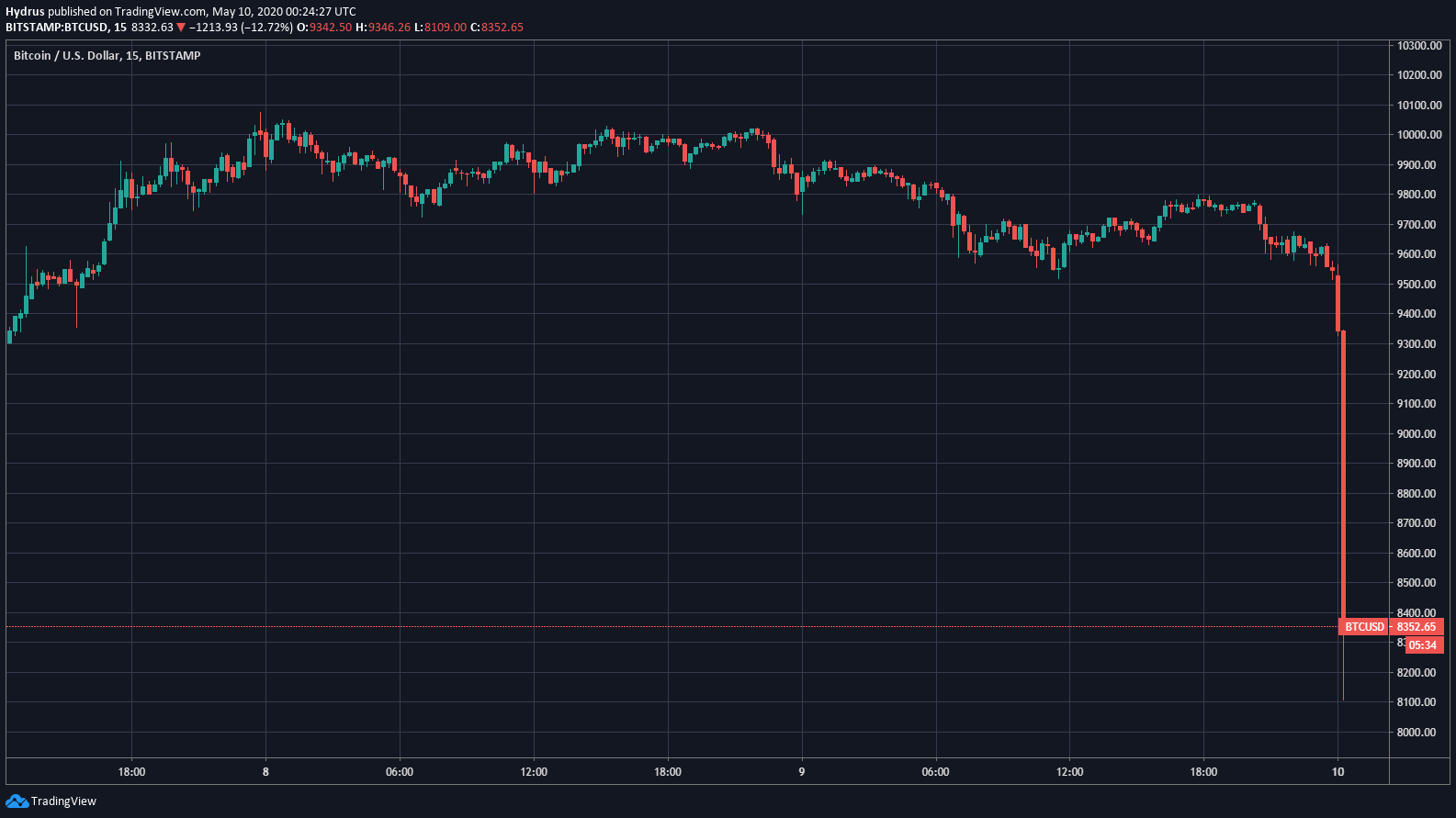 TradingView.com
Few traders were expecting this move.
According to data from Skew.com, over $200 million worth of BitMEX long positions have been liquidated in the past 25 minutes. This is the largest bout of liquidations since the crash on March 12th, which sent Bitcoin from $7,700 to $3,700 within the span of 24 hours.
This indicates that longs were overleveraged, presumably because they were anticipating more upside after the rally to $10,000 seen earlier this week.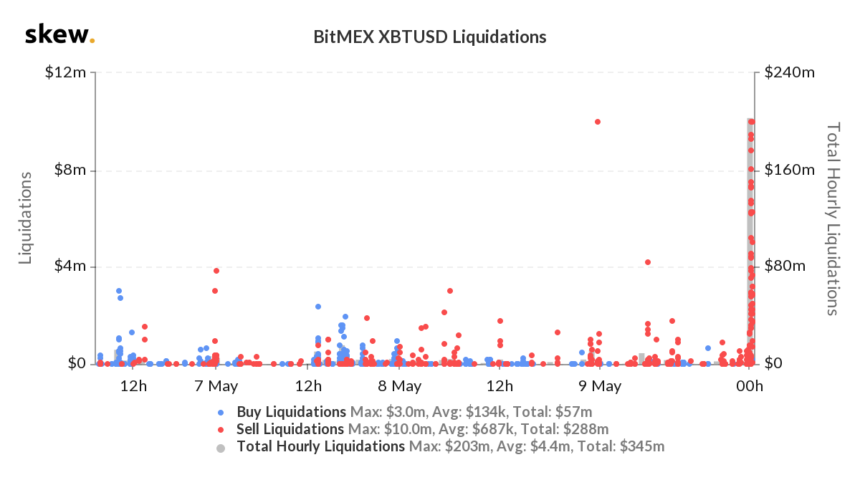 Skew.com
First-hand reports from Twitter suggest that during this move, Coinbase actually temporarily went down. Though, the site seems to have come back online, at least for this writer. Coinbase has had a theme of crashing during large moves in the Bitcoin price over its history, and this drop seems to be no exception.
The Bitcoin Bottom Is Near, Top Analyst Reckons
While traders have been suffering heavy losses, a prominent trader has suggested that the bottom is nearing. This assertion was made just 10 hours he explained that Bitcoin is likely to retrace to the low-$8,000s after rallying as high as $10,000:
"Damn only took 10 hours for BTC to get here. Not as I'd imagined and not as fun, that's for sure. In the next few hours, you'll see 1-6k charts again. But eh. Think this is bottom or slightly lower."
The cryptocurrency also held both the 100-day and 200-day moving averages, suggesting bulls remain somewhat in control of Bitcoin.
---
Source
---
Back to the list
Similar news