Popular Bitcoin analyst Willy Woo says BTC faces a large obstacle that could foil the king cryptocurrency's potential for future growth.
Woo shares a chart with his 1 million followers on the social media platform X showing the ratio between "paper" Bitcoin, or derivatives that represent BTC, and actual liquid coins.
"This is a slide from my TOKEN2049 talk. It's the ratio of 'paper BTC' (combined futures open value) that's traded vs. the real BTC that is highly liquid and traded. We are now in a regime of 20-30% more BTC being traded. This counteracts a bullish supply shock."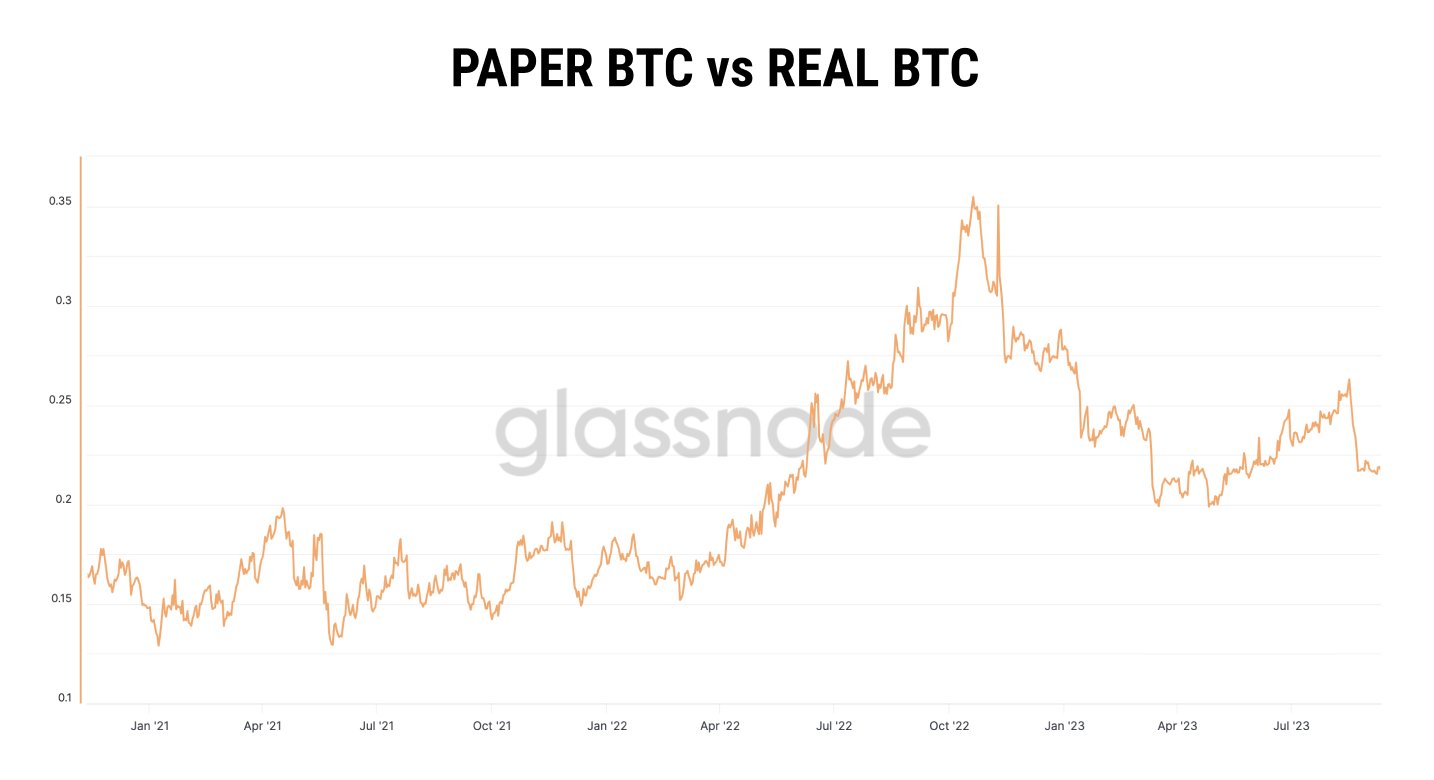 Source: Willy Woo/X
According to Woo, the rise of Bitcoin derivatives is taking liquidity away from BTC, enabling price manipulation and weaker rallies.
The analyst says that since US dollars (USD) are much more abundant and readily available to investors than BTC, the futures and derivatives markets allow large players to take big chunks of capital and use it to apply inorganic sell pressure on Bitcoin. Woo says the prominence of such markets is the "enemy" of Bitcoin and the reason why BTC has had less dramatic rallies in recent years compared to its early days.
"Long term, it allows institutions who do not have BTC to sell it without restrictions as long as they have lots of USD. See how the exponential reflexive bull runs ended once futures markets came online."
Says Woo in a separate post,
"All you need to check is the daily volumes being traded on futures. It dwarfs the liquidity on spot markets. As long as this is the case, spot markets orbit the gravity of futures markets, not the other way around.
Hence you see the agenda laid out to delay a spot exchange-traded fund (ETF). For seven years, spot liquidity has been held back while futures markets have flourished, vastly outgrowing the spot market."
Generated Image: Midjourney